The Most Reliable SUVs for 2022
If you're looking at buying an SUV, chances are you're thinking of doing so because of the make's renowned durability and reliability. SUVs are most at home on dirt roads and long journeys, packed with people and families. They provide equal measures of comfort and safety for passengers.
Buying a big vehicle is a big investment. You want to make sure you're picking the most reliable SUV and the perfect model to suit your needs. Whether that be touring around with family, taking on off-road routes, or because you simply want to upgrade your old rattling pickup truck.
Buying the best vehicle for you could make the difference between saving and wasting hundreds of dollars on maintenance. So, you need to make sure you're picking a good, reliable SUV to suit a variety of factors - from your own driving style, to the environment you're going to be driving in.
So, what's the most reliable SUV?
How is reliability measured?
So, you're after reliability – but how exactly is this defined? It's not all tough tires and big bumpers, like most things, it's what's on the inside that counts.
At its most basic definition, reliability ratings consider how often a car might need repairing and how much it would cost to repair it. But this isn't all that is considered when looking at the most reliable SUV brands.
'Reliability', as a whole, takes into account many different factors other than simply maintenance and cost of repair. These include:
Brand reputation: What is the industry reputation of this brand/model of SUV? Are they classically reliable, or less so? The opinions of critics and professionals also play a part here too.

Customer opinion: Similar to brand reputation, what have customers said about this SUV in the past? The helpfulness and effectiveness of customer service is also important here.

Breakdown and maintenance coverage and cost: What's included in the car coverage and how much is it? Does it just cover roadside breakdowns, or more damaging issues?
The most reliable SUV brands
Toyota
Reliability rating: 4/5
Toyota is known for being practical above all. They build their cars to include what's needed and don't often include elaborate extras. Because of this, their near half-century reputation for reliability continues to serve them well.
Ford
Reliability rating: 3.5/5
Ford provides plenty of top reliable SUV options and are renowned for their expert craftsmanship – especially regarding the durability of their engines. Ford cars are regarded as being one of the easiest makes to maintain. Customers attest to the fact that Ford vehicle faults are often rare and minor.
Chevrolet
Reliability rating: 3.5/5
Heritage and reputation are important with Chevrolet. Though they may not have ranked well in terms of reliability in the past, their ratings have risen over the last few years as they've released new reliable SUV models. They are known for garnering good customer reviews because of their dependable vehicles.
Kia
Reliability rating: 4/5
Kia offers long warranty deals, which illustrates its commitment to reliability.
Alongside this, they have a reputation for high-quality craftsmanship and practical features within their vehicles. Kia is a great value because they include loads of standard features, but also offer safety tech add-ons such as lane-assist and blind-spot detection.
Hyundai
Reliability rating: 4/5
Respected for their long warranties of a minimum of 5 years and low repair costs, Hyundai regularly ranks highly in reliability ratings. Their solid brand reputation continues to put them up at the top regarding reliability and durable go-to vehicles.
Reliable SUVs We Recommend
Ford Expedition
Reliability rating 3.5/5
This full-size, three-row SUV boasts a large interior, trunk and plenty of seating. The model has a great performance score, aided by its durable engine, balanced handling and straightforward controls.
The new 2021 model was ranked #2 within a selection of competing large SUVs. It was also ranked 75 out of 100 cars by U.S. News and World Report in terms of reliability. Ford offers a great standard warranty of 3 years/36k miles, or 5 years/60k miles for this car, illustrating its trust in its durability.

Shop Ford Expedition
Honda CR-V
Reliability rating: 4.5/5


The Honda CR-V is a spacious 5-door SUV, which is also available as a self-charging hybrid. It offers easy handling and a balance of standard features and additional tech extras. On top of this, it comes with the Hondacare Guarantee and roadside assistance as standard.
In terms of reliability, the CR-V ranked 21st out of 75 cars in the 2020 Driver Power Survey, with Honda ranked 7th out of 30 manufacturers overall.

Shop Honda CR-V
Kia Sorento
Reliability rating: 4/5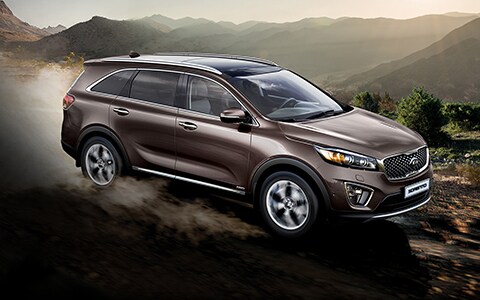 This classic 7-seater comes equipped with smart cruise control, stop and go functionality and Intelligent Speed Limit Assist (ISLA). The vehicle operates a good balance between standard and high-performing tech features.
It achieved good results in the WhatCar reliability survey, ranking at No. 7 out of 22 other SUVs, with an overall score of 91 percent. Kia itself also finished at No. 7, this time out of 31 manufacturers. The SUV boasts lower than average repair and ownership costs and great standard warranty lengths (5 years/100k as standard).

Shop Kia Sorento
Subaru Outback
Reliability rating 3.5/5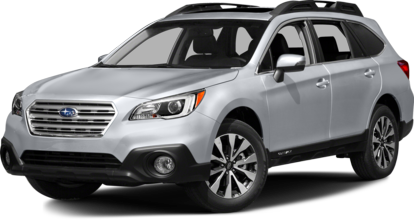 The 5-seat, 5-door Subaru Outback is a classically rugged family SUV. It includes active and passive safety technologies as standard, such as adaptive cruise control, pre-collision braking and rear vehicle detection.
It was ranked 10th out of 26 for mid-size SUVs and has not received a reliability score less than 3 in the past decade. The 2005-2009 model is most famously known for its reliability above others.

Shop Subaru Outback
Toyota Highlander
Reliability rating: 4/5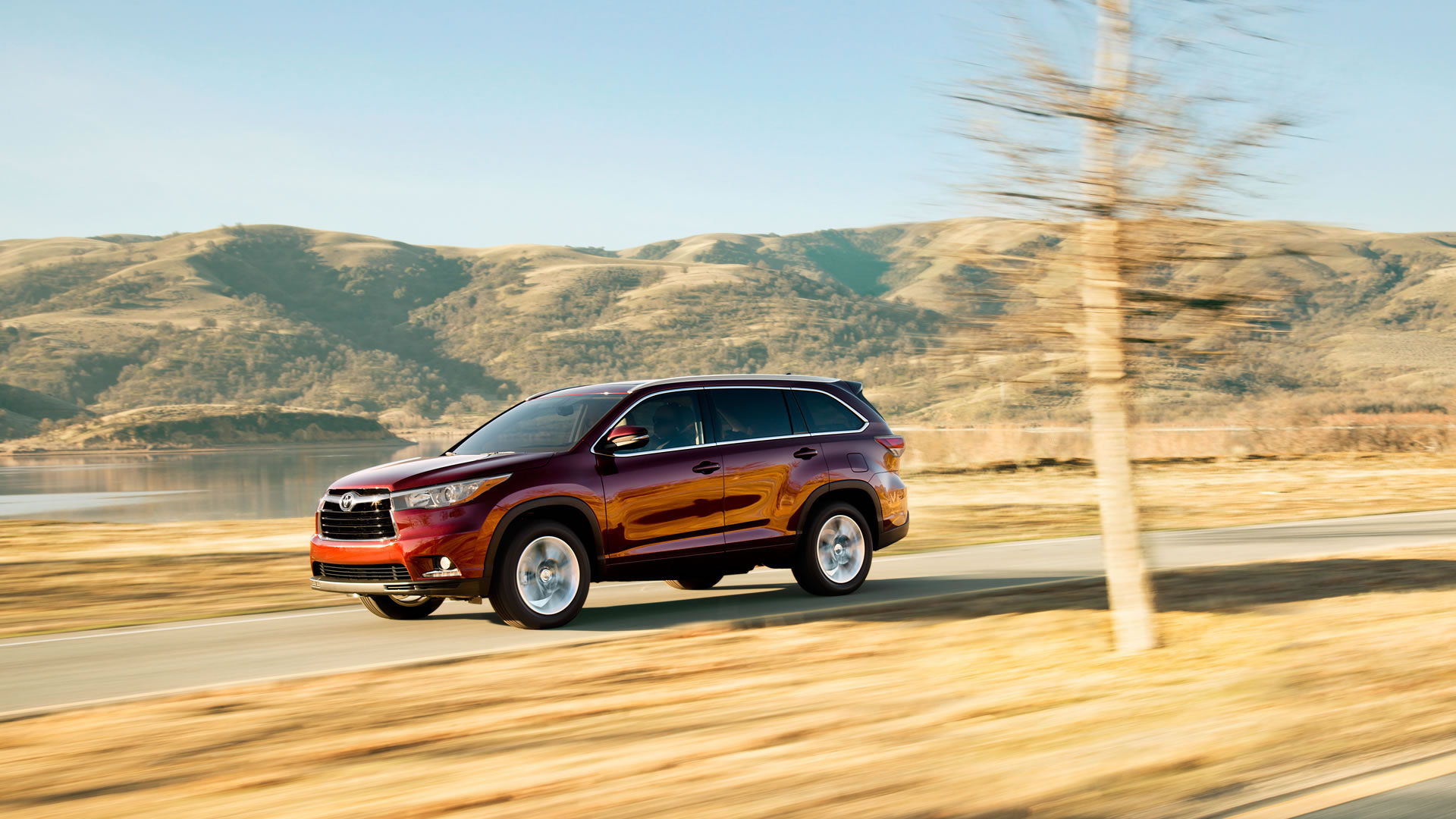 The 7-seater Toyota Highlander integrates intelligent all-wheel drive for ease of handling. The Highlander prides itself on its safety and handling, with the new model allowing you to customize your driving style and safety options with multiple modes.
The car ranked 7th out of 26 for mid-size SUVs, and is known to run up to 300,000 miles, or for 20 years. According to many customers, it also boasts low/below-average repair and ownership costs.

Shop Toyota Highlander
Hyundai Palisade
Reliability rating: 4/5
The three-row Hyundai Palisade is easy to drive and competitively priced. It comes equipped with a variety of standard, sturdy features. The SUV also has room to integrate add-on tech assists that can be fully customized. Hyundai is big on safety – the Palisade was awarded 5 out of 5 by the National Highway Traffic Safety Administration.
Complimentary maintenance for 3 years/36k miles comes as standard, with an available10-year/100k mile warranty, illustrating Hyundai's standards for reliability. The SUV's overall reliability score from J.D. Power is 80 out of 100.

Shop Hyundai Palisade
Buy a used SUV from EchoPark
If you're looking for a reliable SUV, browse our extensive range, featuring models from highly-regarded brands - to suit any budget.