Lexus or Mercedes?
If you're in the market for a luxury car, then Lexus and Mercedes are standout makes to choose from. While these two top brands are premium in their own way, they both boast different features.
We're going to break down everything you need to know when it comes to Lexus vs. Mercedes to help you find your perfect vehicle.
A Closer Look at Both Brands
Who is Lexus?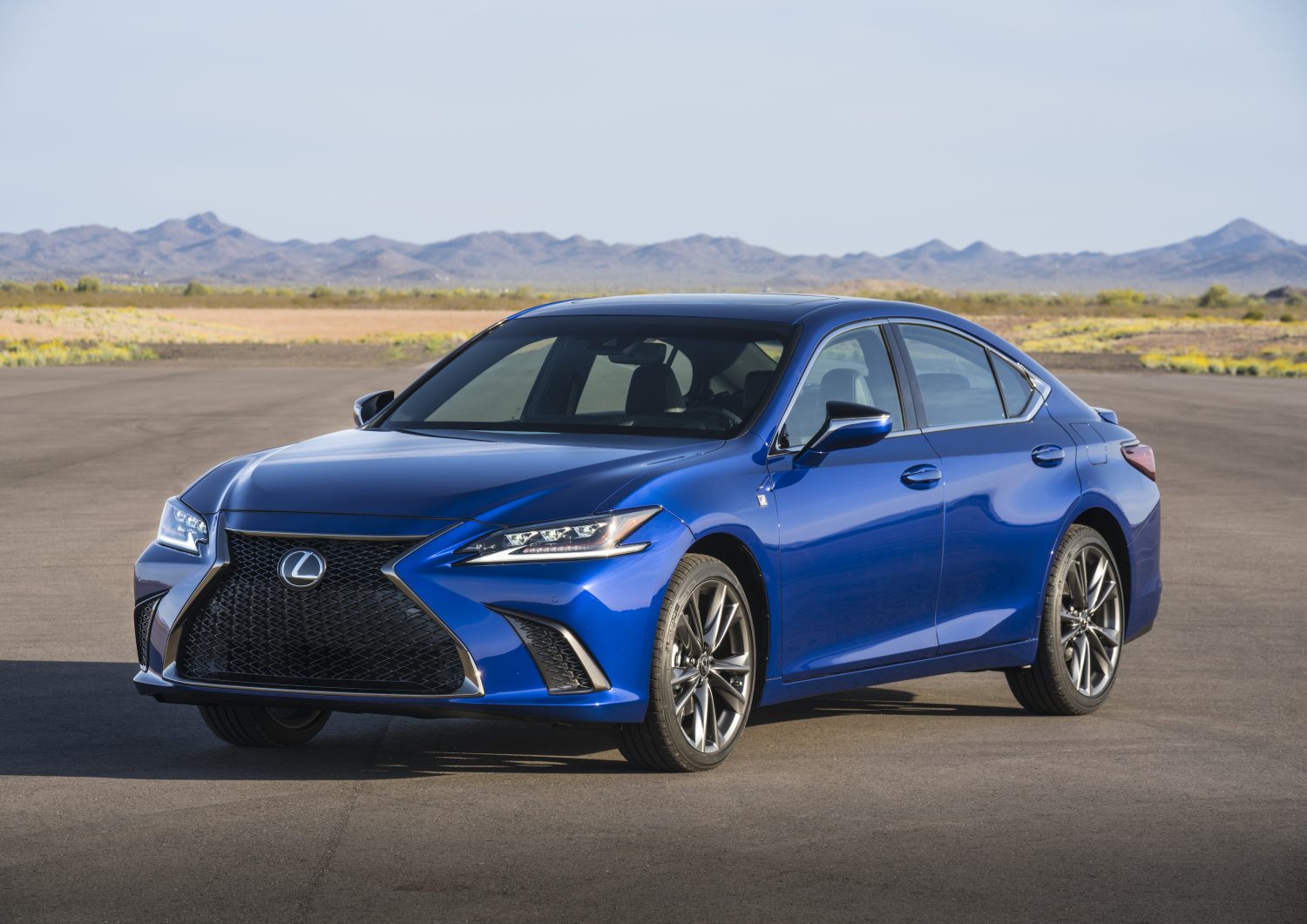 2021 Lexus ES

Lexus was launched in 1989 as the new luxury brand under Toyota's umbrella. The same year, the Lexus LS 400 debuted in Detroit. The Lexus RX is one of the best-selling models, and other iconic models include LC 500 and the NX. In 2019, the brand hit a momentous milestone when it sold its 10-millionth Lexus model.
Who is Mercedes?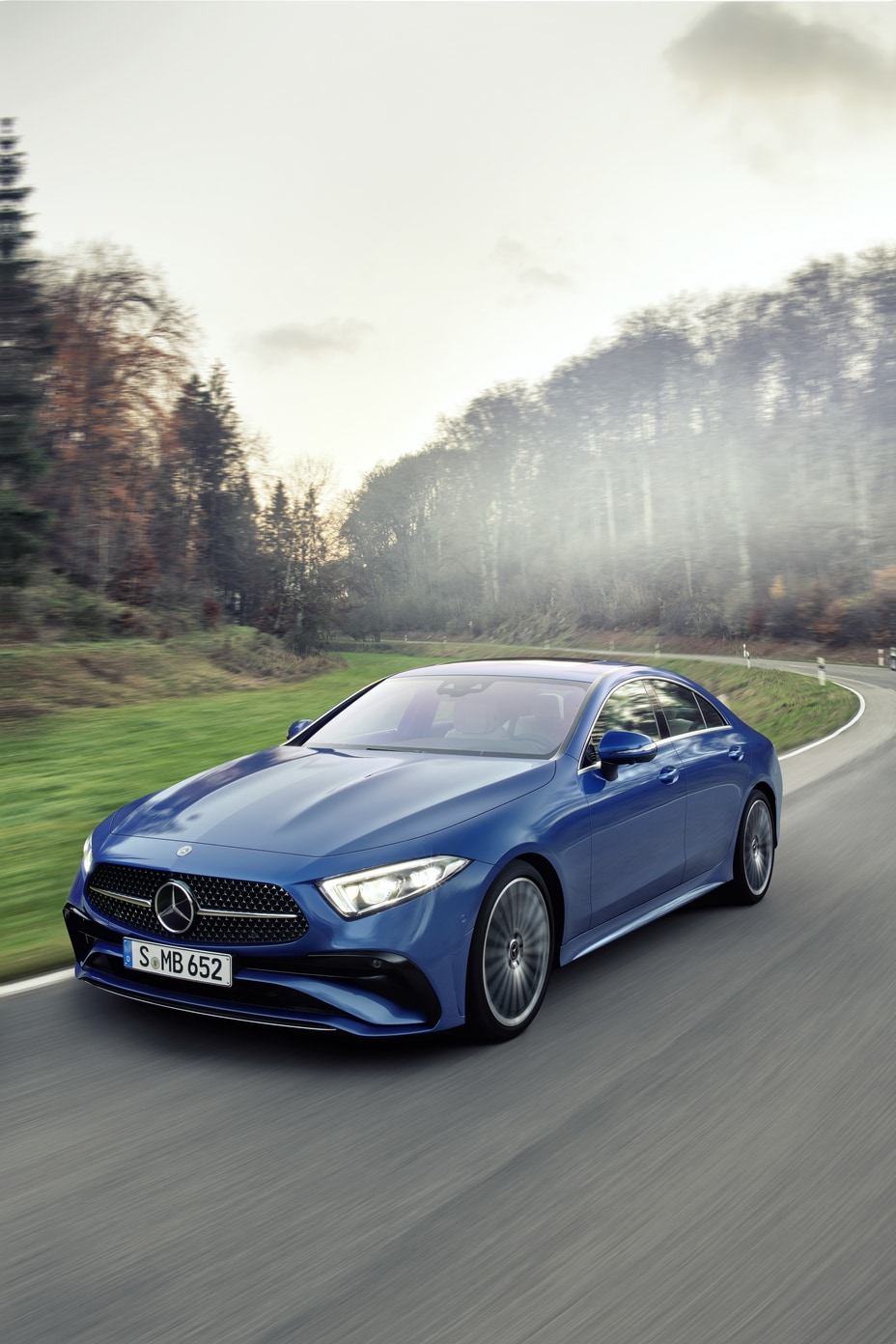 2021 Mercedes-Benz CLS

Launched in 1886 when Karl Benz patented the first Benz Patent-Motorwagen, Mercedes-Benz is now one of the largest manufacturers of luxury vehicles globally. The brand has some of the world's most iconic vehicles including the SLS AMG, E63 AMG, CLS and EQ. It's known for its German engineering, and the power all its vehicles possess. Whether you opt for an entry-level trim or the luxury option, you're sure to get a premium vehicle.
Lexus vs. Mercedes: Reliability
When it comes to reliability there are a few factors that need to be considered, including the chance of breakdowns and the cost of maintenance. Looking at the latter, Mercedes has an average repair cost of $1,248, whereas Lexus has an average cost of $1.143 While parts may cost more, Lexus has a very impressive dependability score of 81 by J.D. Power, the highest of all cars, and in stark difference to Mercedes' rank of 122, which was 14 places below Lexus.
Lexus vs. Mercedes: Safety
As vehicles have evolved, safety features have seen some of the biggest changes across the board.

In recent years, Lexus cars have been packed with the Lexus Safety System +. The company describes it as an "accident prevention, to protect you, your passengers and people in other vehicles and pedestrians from harm."
The system includes these features and more:
pre-collision system with pedestrian detection

lane departure alert with lane keeping assist

lane departure alert with lane tracing assist

dynamic radar cruise control

road sign assist

Similar to Lexus, Mercedes has a wide range of safety features. As well as the brand's Pre-Safe technology that helps to warn drivers if there's an impending accident, vehicles also have Driver Assistance safety features which include:
active brake assist

active blind spot assist

active emergency stop assist

remote parking assist

While both brands have a clear focus on safety and ensuring drivers and passengers are secure, Mercedes does have the added benefit of extra features, such as automatically closing the sunroof and windows, as well as technology to help prevent an accident.
Lexus vs. Mercedes: Performance
Mercedes has long established its reputation as a performance powerhouse. Whether it's the 3.0-liter biturbo V6 achieving 362 horsepower on the Mercedes-Benz E 450, the AMG-enhanced 3.0-liter biturbo V6 reaching 429 horsepower on the Mercedes-AMG E 53, or the 4.0-liter biturbo V8, which can achieve 603 horsepower on the Mercedes-AMG® E 63 S, there's plenty of power to get behind.
Lexus is also known for its strong performance, backed by Toyota's reliability. The IS 300 AWD features a 3.5-liter V6 with 260 horsepower, a 3.5-liter V6 with 311 horsepower on the Lexus IS 350 and a 5.0-liter V8 with 472 horsepower on the IS 500.
While both have impressive power across a range of models, you can achieve high performance with a Lexus IS 350 with a much lower price tag compared to the Mercedes.
Lexus vs. Mercedes: Design
When looking at the design, both are famous for offering a beautiful, sharp, clean-cut exterior and comfortable interior.
The Lexus GX is a bold vehicle that oozes confidence in its abilities. This mid-size SUV, depending on the trim you opt for, can have 18-inch or 19-inch alloys, triple beam LED headlights and a power moonroof.
The recent Lexus RX has been made bigger and bolder and stands out against its rivals. One of the first luxury hybrid SUVs, it has a self-charging system with an on-board battery. With its narrow headlights and more pronounced grille, it is distinctive on the roads.
The Lexus NX sits just below the RX and the latest model has seen a few design enhancements. Inside, the multimedia system has been updated to a more user-friendly version. On the outside, it features the brand's signature 'spindle' grille, while the body features a streamlined design.
The iconic Mercedes S-Class is instantly recognizable on the roads – there's a reason it's the flagship sedan for the brand. The latest models can have up to fivescreens inside along with a 3D display. The grille is just as dramatic as always and, of course, the three-pointed star sits pride of place.
Possibly the sleekest of Mercedes' vehicles is the SLS AMG. With its low profile and striking Gullwing doors that swing open – it's a truly stunning two-seater.
The G-Class design can only be described as timeless. Boasting flat surfaces and clear, sharp lines, an exposed spare wheel, and defined wheel arches, this vehicle has stood the test of time.
Lexus vs Mercedes: Variety
We know both manufacturers offer everything you need to get from A to B, but each stands out in their own unique way.
Lexus comes with a more enticing price tag and still offers luxury, comfort and stylish design. The brand also makes some impressive hybrid and electric vehicles if you're looking for an eco-conscious car.
Mercedes is known for its incredible performance capabilities, luxurious interiors and sleek exteriors – whether you opt for a sedan or SUV. You'll find them packed with state-of-the-art tech features and because of this, they come with a price that matches.
Lexus vs. Mercedes: Noteworthy models
Can't decide which Lexus or Mercedes you prefer? We've compared three models from both brands to help you find the ideal car for you.
Lexus IS VS Mercedes C class
Looking at the most recent models, firstly we'll touch on the price. Mercedes comes with a higher price tag compared to the Lexus. Both offer the same 2.0L turbo engine and have the same fuel tank capacity. The horsepower slightly differs on the standard 2022 models: Lexus is 241 hp @ 5200 rpm and Mercedes is 255 hp @ 5800 rpm.

Both are five seaters and come with several features as standard, including:
Bluetooth connectivity

Smart device integration

Wi-Fi hotspot

Adaptive cruise control

Keyless start
Lexus GS vs. Mercedes E class
Mercedes again holds the higher price tag. However, the Mercedes E class sedan comes with a 2.0L turbo inline-4 engine, while the Lexus GS has an impressive 3.5L V6. Fuel tank capacity is the same at 17.4 gallons. Horsepower is 311 hp @ 6400 rpm and 255 hp @ 5800 rpm for Lexus and Mercedes, respectively.

The Lexus boasts an inch more in legroom all round and features some tech details as standard (optional on the Mercedes), including:
Navigation system

Adaptive cruise control

Heated front seats

Lexus LS vs. Mercedes S class
Mercedes takes the highest price tag again here. However, there are a few differences. The Lexus LS has a bigger engine with its 3.5L twin-turbo V6. The Mercedes S-Class still has a good engine though with its 3.0L turbo inline-6. Mercedes does have a slightly larger fuel tank at 22.2 gallons. Horsepower differs slightly too – Lexus has 416 hp @ 6000 rpm, while Mercedes has 429 hp @ 5500 rpm.

Taking a look at some of the features, as standard in both you can enjoy:
Bluetooth connection

Wi-Fi hotspot

Navigation system

Keyless entry
Buy a Lexus or Mercedes from EchoPark
Whether you want a Lexus or Mercedes, you can find the best models from both luxury brands at EchoPark. Check out our wide range of both to pick the perfect car for you today.