Best Hybrid Cars for 2022
Hybrid cars and SUVs are some of the hottest cars on the market these days.
Hybrids have grown in popularity since the introduction of the Toyota Prius, the first mass-produced vehicle to combine gas and electric power. The Prius debuted in Japan in 1997 and was introduced in America in 2000. It quickly surpassed the two-seater Honda Insight, also introduced in 2000, in popularity.
The plug-in hybrid electric vehicle (PHEV) was a step forward from the standard hybrid. After the Toyota Prius' success, some car manufacturers added a larger battery and upsized electric motor to their hybrids.
Whether you want to beat high gasoline prices, or want a more fuel-efficient car for returning to your office and commuting, need a new ride for summer road-trip season, or simply want to reduce your carbon footprint, a hybrid vehicle is a good choice.
We'll take a look at the pluses and drawbacks of hybrid vehicles and list some of our favorites to help you decide whether a used hybrid car is right for you.
The Pros and Cons of a Hybrid Car
Benefits of Hybrid Cars
There are many pros of buying a hybrid car, including:
Hybrid vehicles use a combination of a gasoline engine, an electric motor and a battery. These cars provide an alternative to conventional gas-powered cars and reduce dependency on fossil fuels.

Lower CO2 emissions makes a hybrid car better for the environment. Hybrid vehicles deliver substantially better fuel economy and have a lower carbon footprint than their non-hybrid counterparts and are often much more efficient in city driving conditions.

Federal and state tax incentives for driving a car that reduces carbon emissions may help offset higher sticker prices.
Considerations of Hybrid Cars
Just like with any car, there are also cons of buying a hybrid. Some things to consider:

Cost: Hybrids cost more than their traditional gas engine counterparts and plug-in hybrids cost more than standard hybrids. A Prius plug-in hybrid, for instance, costs several thousand dollars more than the base Prius, according to Car and Driver. Insurance costs may also be higher.
Overall fuel efficiency: Hybrid SUVs and cars do well with stop-and-go city driving because of regenerative braking. They usually don't get substantially higher gas mileage during steady highway cruising, however.


Environmental impact: Does using less gasoline, fewer trips to the gas station and doing something good for the environment make the higher cost of a hybrid or plug-in SUV worth the higher costs to you?


Performance: Hybrids often have less power than their gasoline-engine counterparts. Because of added parts, hybrids often weigh more and that can result in clunky handling.
Our Top 10 Best, Most Reliable Used Hybrid Cars
Hyundai Sonata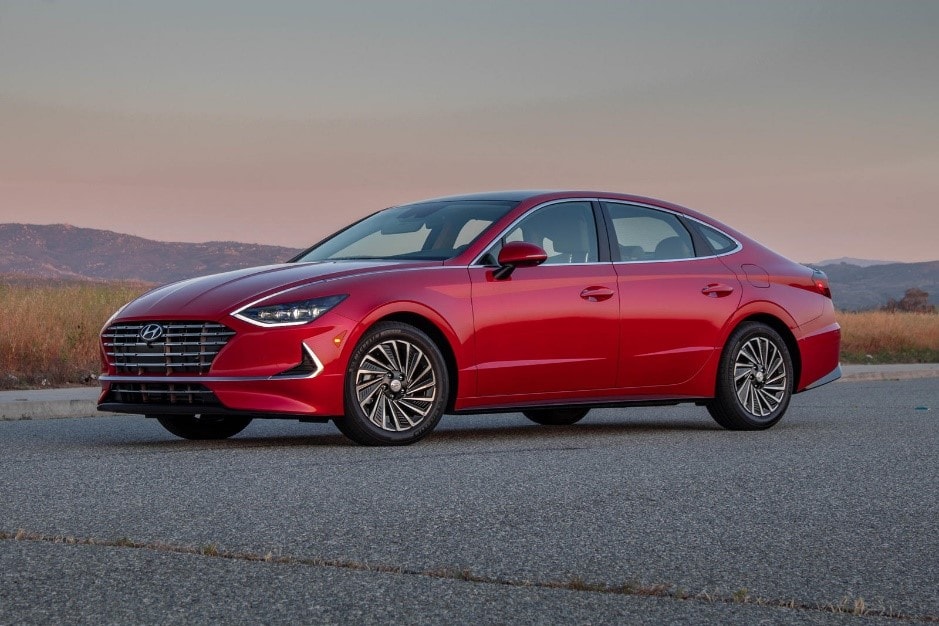 Besides great fuel economy, the Hyundai Sonata Hybrid can list a handsome cabin, comfortable seating, tons of safety and tech features for the money and quick acceleration as attributes. Its zippy performance is great for getting around town or changing lanes on the highway.
The Sonata Hybrid Blue, the base model, gets an EPA-estimated 50 mpg in the city and 54 mpg on the highway. The SEL and Limited models are rated at 45/51 mpg city/highway.
Honda Accord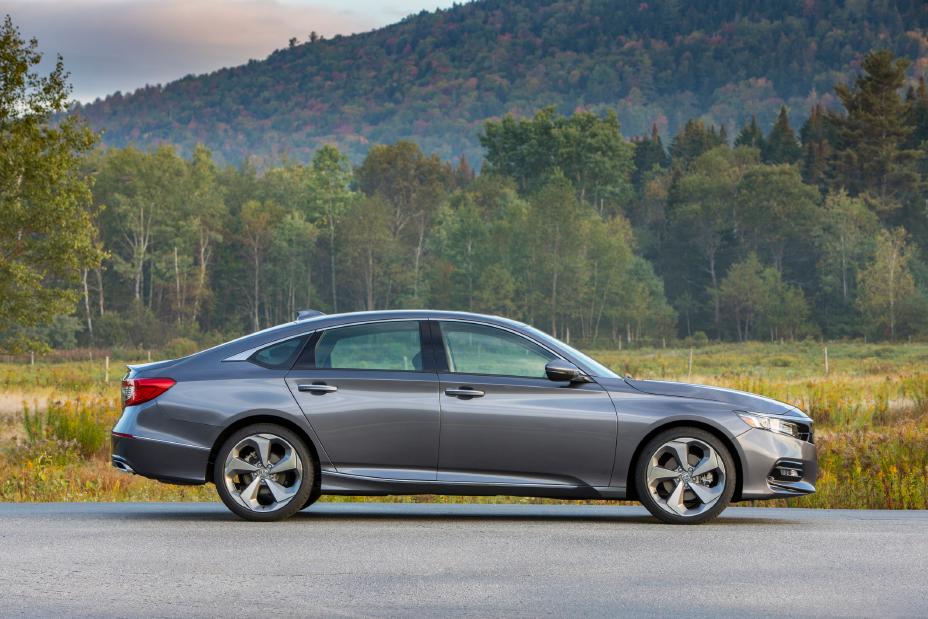 The Honda Accord hybrid is fun to drive, offering a pillowy ride and athletic handling, although some drivers may find acceleration lagging on the highway. Seats in front and back are comfortable and spacious, and the interior quality is top notch.
The Accord hybrid is equipped with a 212-horsepower hybrid system, which includes a 2.0-liter four-cylinder engine, two electric motors, a lithium-ion battery pack, and a continuously variable automatic transmission (CVT). This midsize hybrid gets an EPA-rated 48 mpg in the city and on the highway.
Toyota Avalon
Smooth luxury is a way to describe the Toyota Avalon hybrid. In a review of the 2020 Avalon hybrid, Car and Driver asserted, "this sedan is king when it comes to comfort."
The Avalon hybrid achieves EPA-estimated mileage of up to 43/44 mpg. A long list of standard features, a spacious, classy cabin, large trunk, polished driving manners, straightforward infotainment and great reliability makes for a well-rounded full-size sedan.
One con: the Avalon is pricier than many other hybrids.
Hyundai Elantra
For an affordable, well-rounded pick, get behind the wheel of the Hyundai Elantra hybrid, introduced in 2021.
The Elantra hybrid has a "well-mannered ride" and "impressive fuel economy ratings," according to U.S. News and World Report, making it one of the most fuel-efficient cars in its class. The base Elantra Hybrid earns an EPA-estimated 53 mpg in the city and 56 mpg on the highway, edging the Honda Insight and Toyota Prius in efficiency. With a lithium-ion polymer battery, a 1.6-liter four-cylinder gas engine and an electric motor, the Elantra hybrid produced 139 horsepower and 195 pound-feet of torque. Add to that a long list of standard safety features and you have a great commuter car well-suited to highway driving.
Honda Insight
The Insight was re-introduced to the Honda lineup in 2019, after a 5-year hiatus.
Fuel efficiency for the compact Insight is considered "phenomenal," according to U.S. News and World Report, at 55 pmg in the city and 49 mpg on the highway.
Drivers will also love its adequate powertrain, attractive cabin and user-friendly infotainment system. Rear-seat headroom is a little cramped, but the trunk is large for its class.
The Sonata Hybrid Blue, the base model, gets an EPA-estimated 50 mpg in the city and 54 mpg on the highway. The SEL and Limited models are rated at 45/51 mpg city/highway.
Toyota Camry
The Toyota Camry hybrid offers practicality and refinement in an affordable, reliable package.
First and foremost, the Camry hybrid has great fuel economy - the LE trim gets an EPA-rated 51 mpg in the city and 53 mpg on the highway, while the SE and XLE Hybrid models are rated at 44/47 mpg city/highway.
Driver and passengers will find generous headroom and legroom in the front and back seats. While not as upscale as the Toyota Avalon hybrid, cabin materials are premium, the infotainment system is easy to use and list of standard features is long.
Chevrolet Volt
The Chevrolet Volt has an all-electric driving range of 53 miles, which is terrific for a PHEV. The Volt's total range estimate – combining electric and gasoline range – is about 420 miles, according to U.S. News and World Report.
Along with its long driving range, the Volt's attributes include good acceleration, poised handling and a long list of standard tech features. Although discontinued in 2019, there are still plenty of used Chevy Volts available. Consider the 2019 model, when Chevy updated its infotainment system and made a rearview camera standard.
Toyota Prius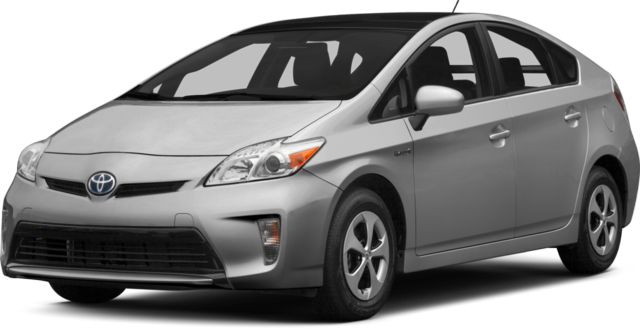 Debuting in 2004, this iconic hatchback is considered the "gold standard" for hybrids, according to Car and Driver. While not the most peppy option among our fuel-efficient picks, the Prius has a comfortable interior, a wealth of standard features and large cargo hold.
The Prius delivers fantastic fuel economy, with the 2018 model getting up to 58 mpg in the city and 53 on the highway. This compact is also available as Toyota Prius Prime, a plug-in hybrid.
Toyota Corolla
A long list of standard safety tech features, fuel efficiency and overall affordability are great reasons to get behind the wheel of this compact hybrid. For zipping around town or taking a road trip this summer, you'll get up to 52 mpg in combined city/highway driving, close to the super-efficient Prius.
The Corolla hybrid isn't a sports car, but acceleration is smooth and the cabin does a good job keeping road noise out.
Honda Clarity
Are most of your trips in the city? The Honda Clarity's wealth of driver-assist features, cushioned ride and decent electric range make it a good commuter.
The Clarity plug-in hybrid uses two electric motors, a four-cylinder gas engine and a lithium-ion battery pack to produce 212 horsepower. That returns an EPA-estimated combined city/highway rating of 110 MPG-equivalent, and it has an electric-only range of 48 miles, which is "great for a plug-in," according to U.S. News and World Report.
Another model, the Honda Clarity Fuel Cell, is not available for purchase, but you can lease one in California. According to Honda, the zero-emissions Clarity Fuel Cell has a 360-mile range and the gasoline equivalent of 68 mpg city/highway. Honda covers the cost of hydrogen fill-ups, up to $15,000.
Best Hybrid SUVs
Kia Sorento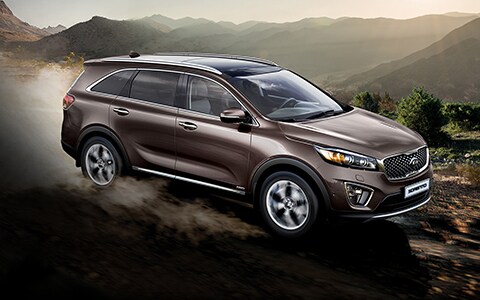 With classy, rugged looks inside and out, the nice-to-drive Kia Sorento is available as a hybrid or plug-in. Its interior is upscale, acceleration adequate and ride smooth.
Fuel economy is 39 mpg city, 35 mpg highway and 37 mpg combined for the standard hybrid.
A long list of driver-assist features and tech include front automatic emergency braking, lane-keep assist, lane-departure warning, blind spot monitoring and rear-seat passenger reminder. And if you live in a snowy climate, this hybrid SUV is available with all-wheel drive.
Hyundai Santa Fe
Launched in 2021, the Hyundai Santa Fe features a high-quality cabin you'll love spending time in, along with brisk acceleration, roomy seating and a "cavernous" cargo hold, according to U.S. News and World Report. Cargo area is 36.4 cubic feet behind the second-row seats and 72.1 cubic feet with the back seats folded down - among the largest totals in the class.
Good safety scores and lots of standard features round out this crossover SUV. On the downside, this Hyundai's turbocharged four-cylinder engine and an electric motor with 226 horsepower is not as fuel efficient as competitors, with the base model getting an EPA-estimated 36 mpg in the city and 31 mpg on the highway
Toyota RAV4
The Toyota RAV4 Hybrid is quicker than the standard model in road tests, getting to 60 mph in 7.4 seconds compared to the 8 seconds of the standard RAV4. The RAV4 Prime, a plug-in model, made it even faster, at 5.6 seconds.
Drivers will love the peppy acceleration, comfortable ride and well-equipped, practical cabin of the RAV4 hybrid, which debuted in 2020. One drawback may be its high starting price, which doesn't include much more than basic features, according to Car and Driver.
Honda CR-V
This well-rounded small SUV hybrid accelerates well, gives a smooth ride and offers a comfortable and spacious cabin with roomy seats. While it has a little less cargo area than the standard engine version, the Honda CR-V hybrid still impresses with 33.2 cubic feet of cargo room with seats up, and 68.7 cubic feet with the rear seats folded down.
The CR-V Hybrid bests rivals with better fuel economy, earning 40 mpg in the city and 35 mpg on the highway. Standard safety features forward collision warning, rear cross-traffic alert and rearview camera, while front and rear parking sensors are available as an option.
Buy a Hybrid Car from EchoPark
Ready to get on the road to better fuel efficiency? Start browsing for your used hybrid vehicle today.