Most Reliable Minivans for 2022
Practical, spacious and reliable - minivans are consistently popular cars for American families. From the Toyota Sienna to the Chrysler Voyager, minivans tend to be easy to maintain and cost-effective to repair. But when it comes to reliability, what's the most reliable minivan on the market? Read on to find out.
If you want to save money on a reliable minivan, buying a used van should bring down your maintenance costs. Models from previous years are usually cheaper to repair than brand-new vehicles, which require newer and more expensive replacement parts.
How is Reliability Measured?
So, what do we mean by reliability? A reliable minivan is essentially a car that won't break down often. A reliable car will get you from A to B without any issues, and on the rare occasion it does need repairs, you won't have to spend a fortune.
We use the following to measure reliability:

Brand reputation: What is the industry reputation of this brand or model of minivan? Toyota and Honda are both well-known for their reliability, while Kia is known for their impressive warranty.
Customer opinion: Read up on customer reviews to find out what drivers have to say about the minivan you're interested in. Do they find it reliable? Have they reported breakdowns or other issues?
Breakdown and maintenance coverage and cost: How do impartial sources rate the minivan or brand for reliability? Sources like Consumer Reports regularly survey their members about their cars to offer insights driven by data.
Our Top 10 Most Reliable Minivans
If you're looking for the most reliable used minivans on the market, we've rounded up our top 10 favorites, considering all the factors listed above. We've included both new and used models, so you can be sure you're choosing a minivan you can rely on for years to come.
Honda Odyssey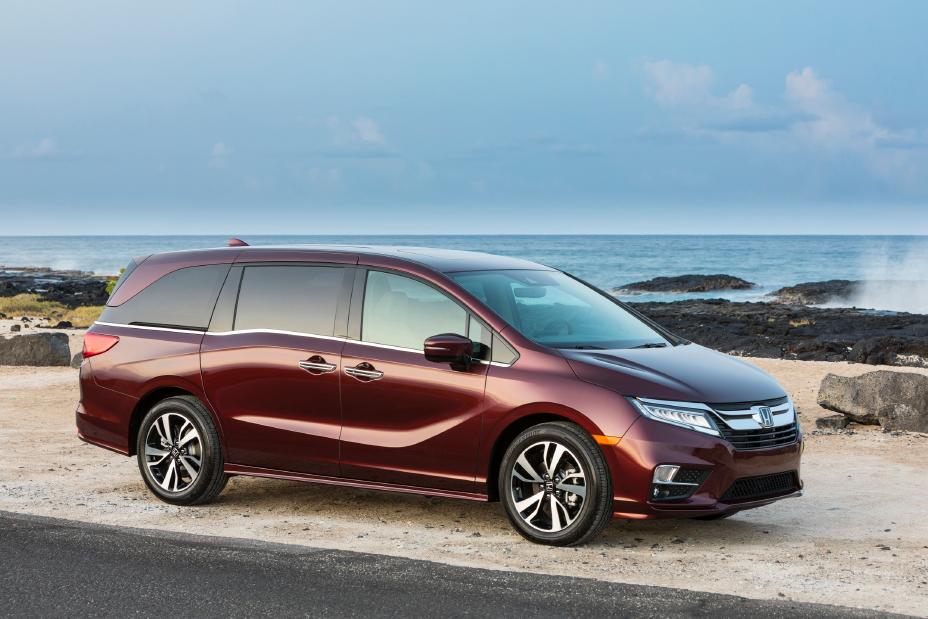 Reliability rating: 5/5
Approximate used price: $25,250-$41,000
This 25-year-old model is in its fifth generation now, and as the saying goes, if it ain't broke, don't fix it. Honda has done very little to alter the DNA of this reliable minivan over the years, other than to add features to keep pace with advances in technology. With stow-and-go seating, easy-clean interior, driver-assist technologies and rear entertainment system, it's the perfect all-round family vehicle.
Toyota Sienna
Reliability rating: 5/5
Approximate used price: $30,400-$42,000
Toyota is well-known for its reliability, and the Sienna is no exception. Earning Consumer Reports' highest overall rating for minivans, the 2020 Toyota Sienna gained an impressive score of 78. Offering an integrated multimedia system, all-wheel drive, kick-activated doors, seating for up to eight, a hybrid engine and a built-in 1500W-capable power outlet, the Toyota Sienna is built for adventurous families.
Chrysler Pacifica
Reliability rating: 4/5
Approximate used price: $25,950-$49,700
Packed with standard safety features (the 2021 model has over 115), you can trust the Chrysler Pacifica to keep you and your family safe on the road. This all-wheel-drive minivan is ideal for rural living, or for families in locations that see a lot of snow in the winter months. As America's only plug-in hybrid minivan, it's also a great choice for eco-conscious drivers, boasting an impressive 82 mpg.
Kia Carnival
Reliability rating: (4/5)
Approximate used price: $37,000-$42,000
With a vertical nose and rugged design, the Kia Carnival looks like the lovechild of an SUV and a minivan. Built to tempt drivers looking for a family vehicle with style, the Carnival still delivers everything you need from a minivan: eight flexible seats, plenty of space to accommodate passengers and sliding doors. Plus, advanced tech features like wireless smartphone charging, dual-screen rear-seat entertainment, smart cruise control and driving assist keep pace with similarly priced sedans and SUVs.
Dodge Grand Caravan
Reliability rating: (4/5)
Approximate used price: $16,980-$28,600
Discontinued in 2021, the Dodge Grand Caravan is a practical and reliable minivan with a tempting price tag. It might not be packed with the latest hi-tech features, but when it comes to storage space and affordability, it has both in spades. If you're looking for functionality and reliability, you can't go wrong with a used Dodge Grand Caravan.
Kia Sedona


Reliability rating: (4/5)
Approximate used price: $30,000-$37,000
If you're after a used minivan that offers value for money, and little compromise on quality, the Kia Sedona is a good choice. Kia has a reputation for reliability thanks to the brand's impressive seven-year warranty, which can be passed on to a second owner. Promising a smooth ride and balanced handling, the Sedona makes for a steadfast family car.
Ford Flex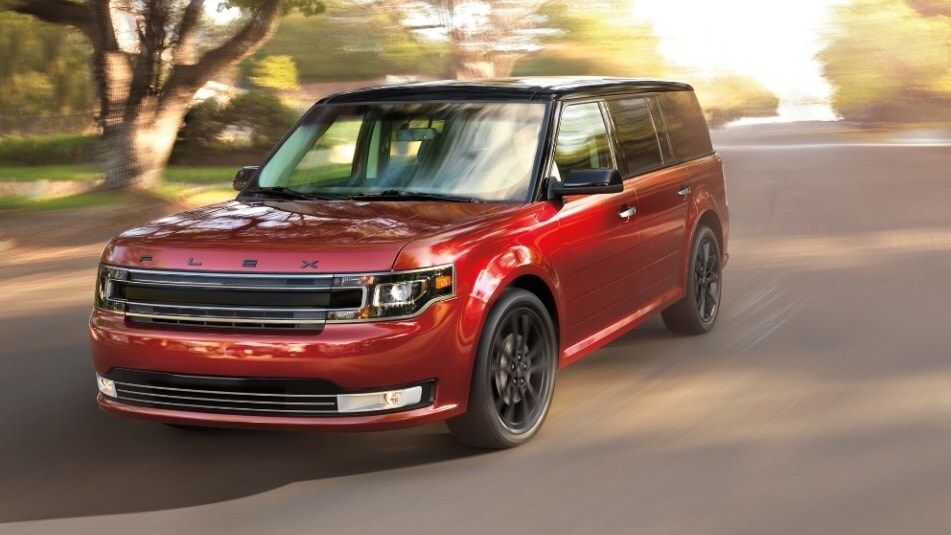 Reliability rating: (4/5)
Approximate used price: $25,800-$38,000
The Ford Flex is another minivan dressed up as an SUV, but don't let its rugged exterior fool you. It's just as practical as a regular minivan, with room for up to seven passengers or up to 83.2 cubic feet of cargo with the seats down. If you're looking for additional style features, the limited-edition Flex offers leather-trimmed seats and a power liftgate.
Nissan Quest
Reliability rating: (3/5)
Approximate used price: $9,800-$25,600
Although the Nissan Quest was discontinued in 2016, it remains a popular choice for families in the market for a cheap and reliable used minivan. With independent front and rear suspension, one-touch power sliding doors, seating for up to seven passengers and a 3.5L V6 engine, it's a great all-rounder with an even better price tag.
Chrysler Town and Country
Reliability rating: (3/5)
Approximate used price: $31,875-$40,000
Another vehicle that retired in 2016, the Chrysler Town and Country is still considered a reliable minivan. Originally launched in 1989, the Town & Country set the bar for luxury minivans, with more recent models offering leather-trimmed seats and climate control. The 3.6L V6 engine delivers 283-hp and can reach 25 mpg on the highway.
Mazda5
Reliability rating: (3/5)
Approximate used price: $20,000-$25,000
Mazda cars are known for their quality and reliability, and the Mazda5 is no exception. With smart folding seats and sliding doors, the interior of the Mazda5 is practical and functional, although less spacious than some minivans. The exterior is also rather stylish, with a sleek aerodynamic front and fluid lines along the body.
Buy a Dependable Minivan with EchoPark
Shop our range of reliable minivans at EchoPark and drive away with a quality vehicle for less.