Is Toyota a Reliable Car?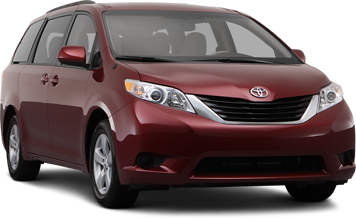 Toyota has built what is considered a legacy of reliability, manufacturing cars that drivers can depend on for many years and hundreds of thousands of miles.
You can probably name several of Toyota's most popular vehicles off the top of your head – Camry, Corolla, Tacoma, Prius.
The compact Corolla was introduced in 1968 and has since become the world's all-time best-selling passenger car, with over 30 million sold in more than 140 countries. The Camry, a midsize sedan, first earned the title of No. 1 passenger car in America in 1997 and has been a bestseller for decades.
Toyota innovation was at the forefront with the debut of the Prius, the world's first mass-produced gas/electric hybrid car, in 2001.
Then there's the Toyota Tacoma pickup truck – small enough to fit into the garage, and rugged enough to take on all types of terrain off-road.
Let's take a closer look at the numbers and learn more about why Toyota is a reliable brand.
Toyota Reliability Ratings
Are you considering buying a used Toyota? Then you're probably wondering how long it will last.
According to the trusted non-profit Consumer Reports, Toyota ranked No. 2 for reliability among 26 car brands, with a score of 74. Mazda took the No. 1 spot from Toyota for the 2021 model year, with a score of 83.
Toyota's luxury brand, Lexus, was third, with a score of 71. Coming in last in the ranking was Lincoln, Ford's luxury brand, with a score of 8.
Consumer Reports' reliability data comes from its members' Auto Reliability Surveys. The non-profit received surveys of 329,000 vehicles, detailing 2000 to 2020 models. Consumer Reports' brand-level rankings are based on the average predicted reliability score for vehicles in the brand's model lineup.
The predicted reliability score is calculated on a 0-to-100-point scale, with the average rating falling between 41 and 60 points. For a brand to be ranked, there must have sufficient survey data for two or more models.
How Is Reliability Judged?
Generally, there are a range of factors taken into consideration when giving a car model a reliability rating. These include:
Industry standing: The reputation of the brand within the automotive industry

Coverage: This is based on the types of extended warranty plans available, including the coverage terms and other benefits like roadside assistance.

Cost: Companies that provide lower coverage costs generally get a higher score here.

Critical reception: The opinions of professional car critics is also a factor.

Customer service: Determined by customer reviews, responsiveness and helpfulness ratings
The Consumer Reports surveys reported on any vehicle problems during the past 12 months that members considered serious because of cost, failure, safety or downtime, in any of 17 trouble spots.
These trouble spots include minor and major engine and transmission issues, electrical system, climate system, suspension, exhaust, brakes, paint and trim and in-car electronics.
Why Does Toyota Score So Well?
Toyotas are solid, efficient and dependable cars, Consumer Reports states in an overview of the brand. Toyota cars perform well in the non-profit's testing, with "refined powertrains, good fuel economy, comfortable rides, quiet cabins, and intuitive controls."
Toyota also rates well for reliability with RepairPal. RepairPal helps car owners find peace-of-mind with free, custom repair estimates, cars overviews, and recommendations to local, fair car repair shops.
RepairPal rates Toyota 4.0 out of 5.0 for reliability, which ranks it 8th out of 32 for all car brands. This rating is based on an average across 345 unique models. The average annual repair cost for a Toyota is $441, which means it has great average ownership costs.
The average annual repair cost for all cars is $652 per year, according to RepairPal. This includes both major scheduled maintenance and unscheduled repairs.
What Are the Most Reliable Toyota Models?
Toyotas are built to last. Which used Toyota is best for you? Let's consider some popular models.
Toyota RAV4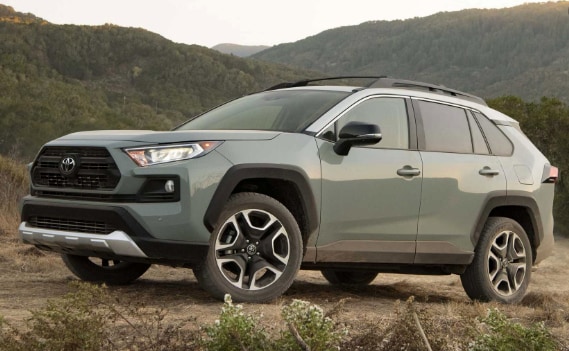 The Toyota RAV4 compact SUV is the 4th bestselling vehicle in the U.S., topped only by the Ford F-150, Chevrolet Silverado and Ram pickup trucks, according to Car and Driver. EchoPark customers love used Toyota RAV4 SUVs too – they're the used car dealership's bestselling Toyota model.
The smooth-riding RAV4 is roomy, practical and likeable, and there's a trim level for everyone, from "spartan to swanky to outdoorsy," Car and Driver says. Good gas mileage and safety ratings make this a family-friendly SUV as well.
Toyota Corolla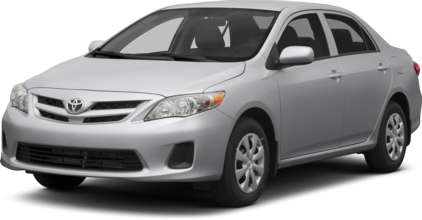 The commuter classic Toyota Corolla offers a cushioned ride and a long list of standard driver-assist safety features, including lane-keep assist, pedestrian detection and automatic emergency braking.
While not as agile as some of its competitors, the compact Corolla is fuel efficient, getting up to 32 mpg in the city and 41 mpg highway. For even better gas mileage, try the Toyota Corolla Hybrid.
Toyota Camry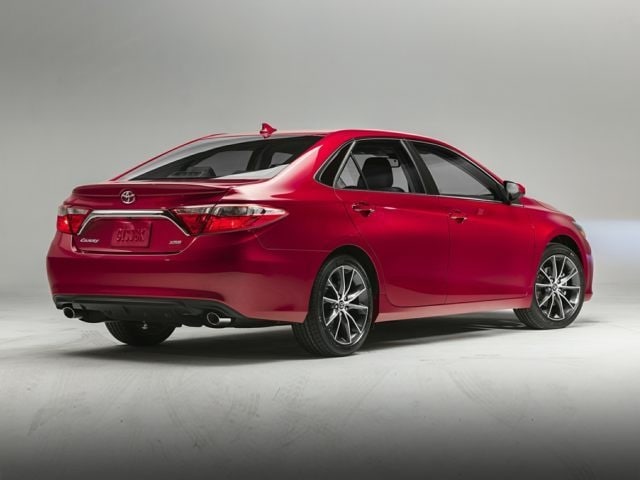 The Toyota Camry tops car enthusiasts' "best of" lists year after year, for its practicality and durability. That includes U.S. News and World Reports' Best Cars for Families list, because the midsize sedan offers room for passengers to stretch out, and lots of cargo space to carry everyone's gear.
Drivers will love the Camry's gentle, sporty ride and strong V6 engine option. The four-cylinder Camry gets great gas mileage for its class, at 28 mpg city and 39 mpg highway. The Toyota Camry Hybrid is even more fuel-efficient.
Toyota Highlander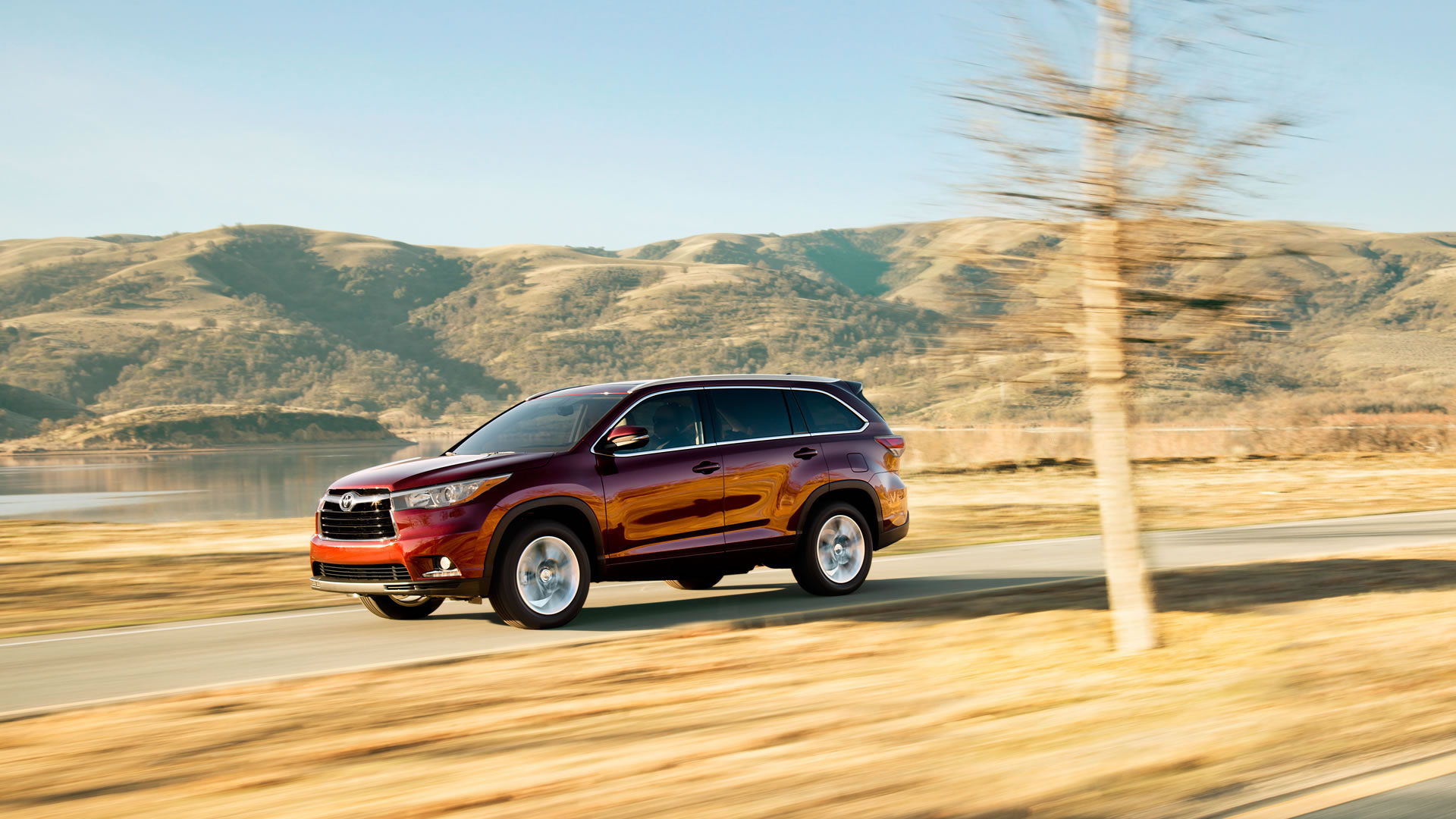 The well-rounded Toyota Highlander, a midsize SUV, has stellar safety scores and offers three rows of seats.
The Highlander offers a smooth, balanced ride and quality cabin. Cargo room is above average for its class. Hit the gas and experience the Highlander's strong acceleration. There's also a long list of safety and infotainment features available with the Toyota Highlander. And like many of its Toyota counterparts, a hybrid version is available.
Toyota Prius


The Toyota Prius offers huge fuel economy, getting 58 mpg on city streets and 53 mpg on the highway, bested only by the Hyundai Ioniq. The Prius, which means "to go before" in Latin, also boasts a huge cargo hold for its class and two rows of comfy, roomy seats.
The Toyota Prius topped Consumer Reports' list of most reliable vehicles for the 2021 model year. It's driving performance is considered lackluster, but the Prius still is considered a solid commuting partner. It was ranked No. 1 on Consumer Reports' list of most reliable vehicles for the 2021 model year.
Shop Used Toyotas for Sale at EchoPark
Because of the brand's reliability, a Toyota is always a good buy. And a used Toyota is an even better value. Whether you've got your eye on a Camry sedan or Tacoma pickup truck, EchoPark has the perfect Toyota for you.