Crossover vs. SUV: Which Option Should You Choose?
Crossovers and SUVs (sport utility vehicles) share many similarities in style and functionality.
Both vehicles utilize interior and exterior spaces efficiently, from a spacious cabin that does away with the cargo trunk (similar to an enclosed pickup truck).
Both cars also give drivers a higher vantage point through raised ground clearance, making either vehicle a better choice over cramped minivans.
With these similarities, it's no wonder automakers and consumers alike use both terms interchangeably. Many people also consider all-wheel drive (AWD) vehicles, which are optimized for on-road use with decent ground clearance, as "SUVs."

Despite the confusion, there are key differences between crossover SUVs and traditional SUVs. A crossover is built on a car platform, making it lighter because it is a single body. Meanwhile, a conventional SUV is heavier and built with a separate ladder frame.
The platform of these two vehicles is just one of the many factors that make each type distinct. EchoPark® helps you distinguish between the vehicle types to help you get the car that you need.
What Constitutes an SUV?
With its truck-based platform, a traditional SUV is more massive. This style originated in the 1960s because of the towing and off-road functionality of these models. Despite their uses, they were extremely rugged and not the most comfortable vehicles.
They are called "traditional SUVs" because they utilize a body-on-frame construction, the first method of building vehicles. The car's main body is mounted onto a separate frame, called a ladder frame or truck chassis.
In 2015, traditional body-on-frame SUVs comprised about 10% of total passenger car sales. The three bestsellers included the Jeep Wrangler, a compact SUV, the Toyota 4Runner, a midsize SUV, and the Chevrolet Tahoe, a categorically large SUV.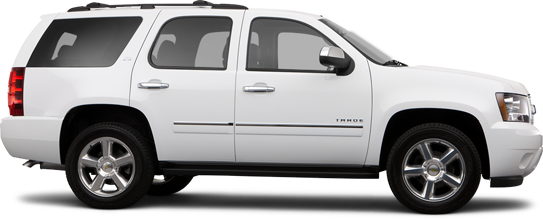 Smaller SUVs are more fuel-efficient than larger ones. Still, larger SUVs, like the GMC Yukon and the Ford Expedition, grant plenty of cargo space and are very practical for off-road use.
Other large SUVs are considered luxury brands. The Lincoln Navigator is at the top of the ranks, based on the US News & World Report Best Car Awards in the Luxury Large SUVs category.
Meanwhile, some people believe that crossovers offer a better ride quality because automakers used a car platform for lighter construction.
How Crossovers Entered The Market
Due to practicality, consumers became increasingly conscious of fuel efficiency and concerns over larger vehicles grew. These factors affected bulky, rugged cars' market performance.
Instead of considering hauling and towing large payloads, some people prioritized transportation. This demand prompted automakers to develop the crossover utility vehicle (CUV).
Some manufacturers have marketed CUVs as compact SUVs, resulting in the confusion between crossovers and traditional SUVs.
Even compact SUV categories on Best Car lists include both crossovers and classic body-on-frame vehicles. Still, both types of cars are designed for on- and off-road driving.
Compared to SUVs, crossovers are lighter because they are unibody vehicles built with a unitized or singular body.
Both unibody and body-on-frame vehicles provide decent ground clearance with their high body platforms. Still, crossovers provide easier handling and smoother, more comfortable drives because of the CUV's lower ride height.
CUVs come in different sizes. In 2016, the US News & World Report's list of Best Crossover SUVs ranked two midsize vehicles at number one: the Toyota Highlander and the Nissan Murano.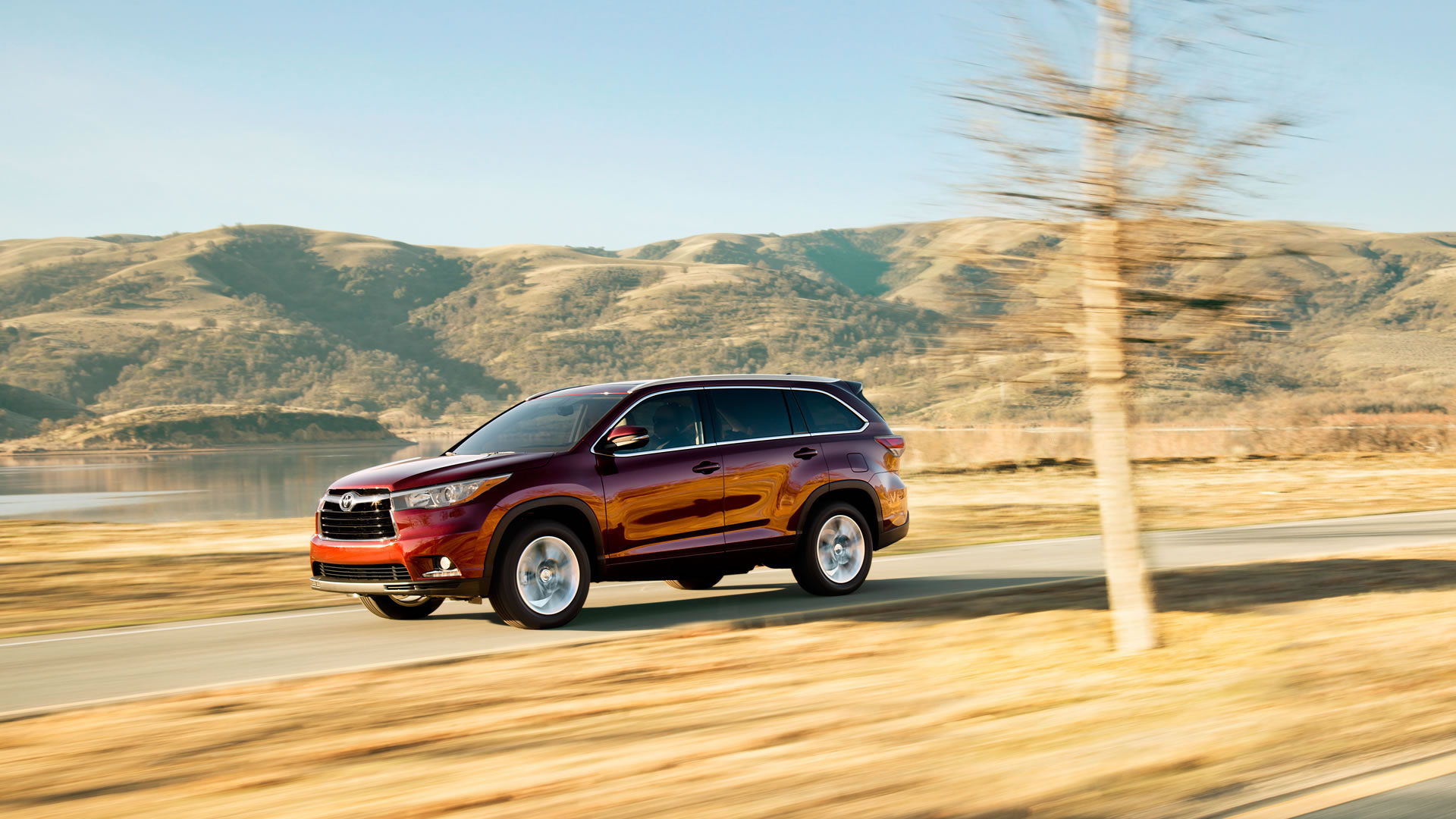 What You Need to Consider When Choosing an SUV or CUV
The decision on whether to get an SUV or CUV depends on your priorities. While the two types are similar in styling and appearance, their construction makes one superior.
When looking for a nearly-new vehicle in EchoPark®'s extensive catalog, consider the following features between traditional SUVs and crossovers to help you make an informed decision:
| | | |
| --- | --- | --- |
| Features | SUV | CUV |
| Comfort | Good | Better |
| Off-Road Ability | Optimized | Limited |
| Cargo space | More interior space | Decent interior space |
| Fuel economy | Lower fuel efficiency | Higher fuel efficiency |
| Safety | More safety features | Includes crash benefits |
| Driven wheels | Four-wheel drive system | All-wheel drive system |
| Price | Higher sticker price | Lower sticker price |
Comfort
Both types feature three rows of seats, ideal for growing families. CUVs are like higher-riding station wagons with lighter construction, attracting customers looking for more comfortable drives.
Off-Road Ability
An SUV's towing capacity surpasses that of standard CUVs. Since traditional SUVs come from truck-based platforms, these vehicles are ideal for hauling and other heavier duties. The Chevrolet Tahoe is a classic option if you prefer a rugged and durable model.
Cargo Space
Because they are generally larger, SUVs provide more interior space than CUVs. Even the more compact models of CUVs may compromise space over larger crossovers.
Fuel Economy
A crossover's lighter weight makes it more fuel-efficient compared to bulkier SUVs, since eavier vehicles burn more fuel. Some hybrid models of the Toyota RAV4 and Nissan Rogue even offer fuel economy upgrades.
Safety
SUVs are generally sturdier, based on their size alone. The Insurance Institute of Highway Safety (IIHS) included SUVs and trucks among the 20 cars with the least driver deaths. Meanwhile, the unibody construction of CUVs could be safer because of their built-in crumple zones, which are safety features designed to delay collision.
Driven Wheels
Vehicles may come in either a four-wheel-drive (4WD) system or an all-wheel-drive (AWD) system. Their main difference is how often the wheels are powered.
AWD systems are full-time systems in which the wheels are powered all the time. This feature saves drivers the time to think about driving modes. Meanwhile, 4WD systems are part-time systems. Only two wheels are powered until the driver adjusts them based on the terrain.
Most SUVs, pickup trucks and the original Jeep utilize a 4WD system. Today, many passenger cars and most crossovers run on AWD systems.
Price
Although SUVs may carry higher sticker prices simply because they are larger and have lower fuel economy, dealership discounts for such vehicles are common. CUVs can be a more economical option with lower sticker prices, but repairs for these unibody vehicles may cost more.
Find The Perfect Crossover or SUV for You
EchoPark® has a wide range of crossovers and SUV options available for purchase. Every one of our used vehicles are "nearly new," which can both save you money and ensure your car is reliable long after purchase. Check out our locations and find one near you.