The 15 Safest Used Cars To Buy Right Now
Toyota and Honda are world renown for their safety ratings and reliability.
But cars made by Subaru, Buick, Ford, Hyundai, Kia, Audi and BMW are frequently cited by Consumer Reports and the Insurance Institute for Highway Safety (IIHS) as among the safest to buy used.
Are you starting the car buying process? Then consider crash performance and other safety features of cars you may buy, especially if you're a first-time car owner, a parent buying a car for a teenager or need a safe family car.
Safety Features To Consider
The IIHS tests crash avoidance capabilities and performance in a crash to determine safety ratings. Our top safety picks have good ratings from these tests.
Crash performance is determined through 6 tests: moderate overlap frontal; driver-side small overlap frontal; passenger-side overlap frontal; side crash; roof strength; and head restraints and seats tests. The tests show how a car performs during simulated front and side crashes and rollover incidents and how a driver can be protected with airbags.
The National Highway Traffic Safety Administration (NHTSA) also conducts front, side and rollover crash tests and rates top scoring vehicles for safety with five stars. You can find out how cars you may buy performed in crash tests from both IIHS and NHTSA.
The Safest Used Vehicles To Buy
Our list of safest used cars includes small, midsize and large cars, small and midsize SUVs and minivans from a variety of automakers.
Small Cars
Subaru Impreza
Fun to drive, good fuel economy, lots of passenger room and high safety ratings - what's not to love about the Subaru Impreza? Model year 2014 or newer are top safety picks by the IIHS, excluding 2014 WRX models.
The Impreza also comes standard with all-wheel drive, which can enhance safe handling in slippery conditions.

Shop Subaru Impreza
Hyundai Elantra GT
Models 2018 and newer of the Hyundai Elantra GT hatchback are top safety picks. The fun, affordable hatchback was discontinued for 2021, but you'll still be able to find used models.
Hyundai is known for packing in loads of standard features at an affordable price, and the GT hatchback is no exception. The Elantra GT boasts good fuel economy and a roomy cargo area in addition to good crash test ratings, making it a good car for a teen or first-time car owner.

Shop Hyundai Elantra GT
Toyota Prius Prime
Looking to lessen your carbon footprint? Buy a used Toyota Prius Prime, from the 2017 or newer model years. The hybrid has received good ratings from the IIHS and five-star ratings from NHTSA.
Driver and passengers will find plenty of room in the Prius' interior. The popular hybrid gets 53 mpg on the highway, making it a great choice if you want to go green. According to Car and Driver, the Toyota Prius Prime is "perfect for people who want to live an especially eco-friendly lifestyle, tend to drive short trips and want all the latest driver assists."
Midsize Cars
Subaru Outback
The versatile and practical Subaru Outback is a top safety pick for model years 2013 and newer.
The 4-door wagon offers a comfortable cabin and a smooth, comfortable ride. With 175 horsepower and a towing capacity of 2,700 pounds, this adventure wagon can go just about anywhere, and do it well. Standard all-wheel drive makes it a good - and safe - vehicle for winter driving or hitting light off-road trails.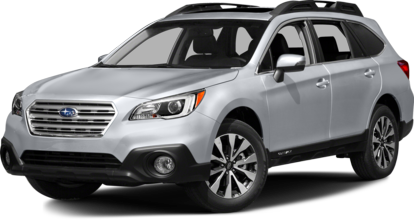 Volkswagen Passat
Models of the Volkswagen Passat with optional front crash prevention are top safety picks.
Other driver-assistance features include automated emergency braking and blind spot monitoring. The Passat sedan is the most spacious and comfortable in its class, according to Car and Driver, and has a large backseat, making it a practical choice for a small family.
Volkswagen Jetta
Model years 2016 and newer of the economical and efficient Volkswagen Jetta are top safety picks.
Frugal with fuel, the Jetta gets 30 mpg in the city and 40 on the highway. Inside this sedan, you'll find a sophisticated design and comfortable, roomy space for passengers. The cabin also provides good visibility for the driver.

Shop Volkswagen Jetta
Large Cars
Hyundai Genesis
The Hyundai Genesis, a 4-door sedan with available all-wheel drive, is a top safety pick for models with optional front crash prevention features.
It's considered among the most luxurious cars in its class, with a spacious cabin and a quiet, comfortable ride. Both V6 and V8 engine models are described as smooth and strong. According to Edmunds, there are more expensive luxury sedans, but "no other car offers the equipment, interior quality, power, size and sheer presence for the money like the Hyundai Genesis."
Small SUVs
Subaru Forester
Models from 2016 and newer of the Subaru Forester are top safety picks, on editions with optional front crash prevention.
The Forester, though similar to the popular Outback, offers a more SUV- like ride, with larger windows for greater visibility and higher ground clearance. This sensible small SUV offers standard all-wheel drive and larger cargo room than some of its competitors.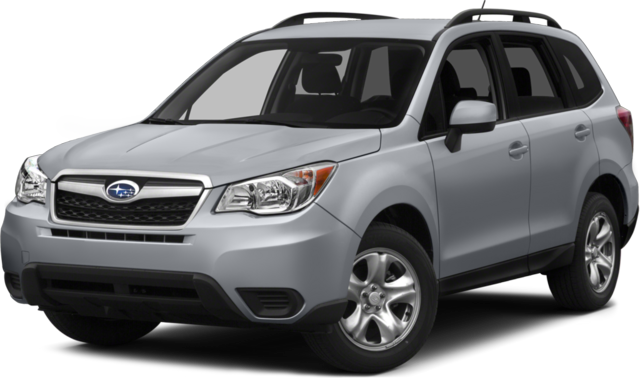 Nissan Rogue
Another small SUV on our list, the Nissan Rogue is a top safety pick for model years 2017 and newer, with optional front crash prevention and certain headlights.
The sporty Rogue also comes standard with lane departure warning, rear cross-traffic alerts, traction control, blind-spot monitoring. PIus, Electronic Stability Control assists the driver in maintaining control in snow and heavy rain.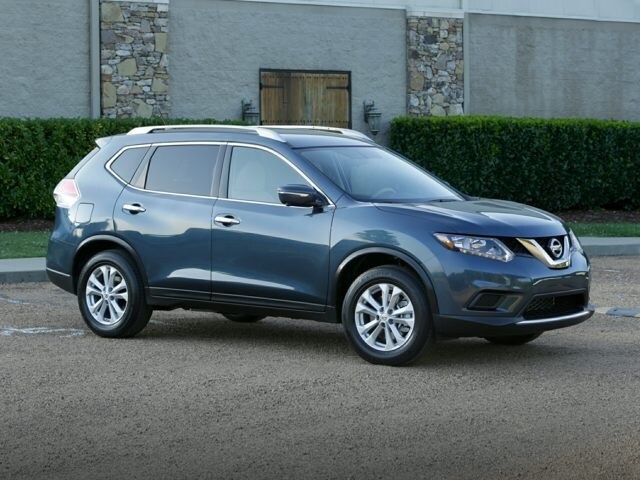 Toyota RAV4
Car and Driver describes the popular Toyota RAV4 as "trucklike" in appearance but with car-like handling. This small SUV is roomy and practical, and available in enough trim levels to satisfy every taste and budget.
Models manufactured after 2014 are top safety picks from IIHS. The RAV4 has also received five stars from NHTSA.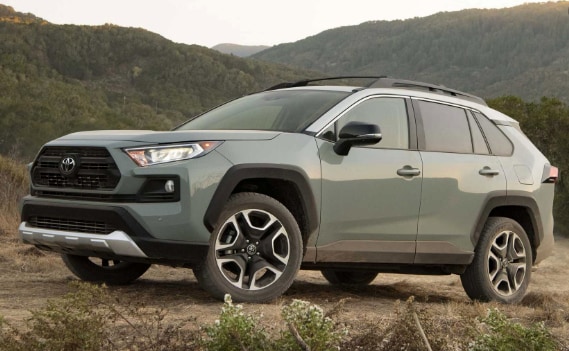 Midsize SUVs
Nissan Murano
A comfy cabin, smooth ride and a top safety pick for 2015 and newer model years with optional front crash prevention make the Nissan Murano a good buy.
This midsize SUV has an eye-catching exterior and good highway fuel efficiency at 27 mpg, more than some of its rivals. All-wheel drive is an option, and driver-assist features on newer models come standard, including automated emergency braking, rear cross-traffic alert, lane-departure warning and lane-keep assist.
Hyundai Santa Fe
The Hyundai Santa Fe ranks high for overall satisfaction among midsize SUVs. Model years 2017 and newer are IIHS top safety picks, on models with optional front crash prevention and certain headlights.
U.S. News and World Report says the Santa Fe "has a decently sized cargo hold, well-cushioned seats, balanced handling and impressive mpg estimates. Its available turbocharged engine packs plenty of punch."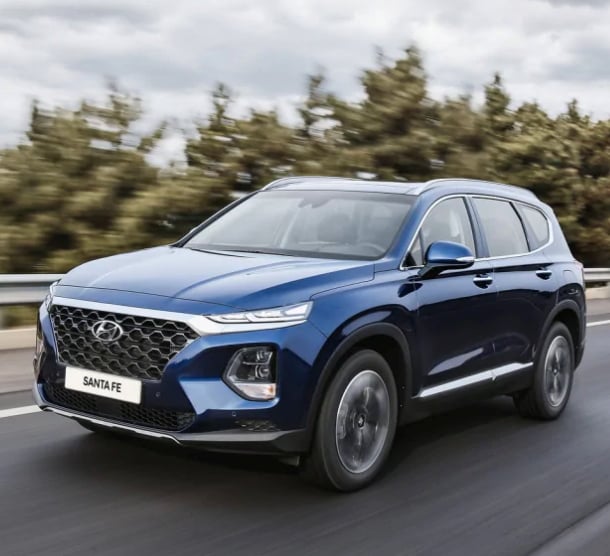 Minivans
Honda Odyssey
The Honda Odyssey is among Honda's safest vehicles, and model year 2015 and newer are IIHS top safety picks. The NHTSA gives the Odyssey a five-star rating as well.
Perfect for growing families, the Odyssey minivan offers lots of space for kids, their sports gear and suitcases for that family vacay. Engaging to drive, according to Car and Driver, moms and dads are sure to love the surprisingly fleet-footed and polished get-up-and-go of this family mobile.

Shop Honda Odyssey
Toyota Sienna
Called a "practical people mover" by Car and Driver, the Toyota Sienna minivan is an IIHS top safety pick for model 2015 and newer, on models with optional front crash prevention.
The Sienna offers minivan utility with exclusive-in-its-class all-wheel drive as an option. Driver-assistance technology includes automated emergency braking, lane-departure warning and adaptive cruise control.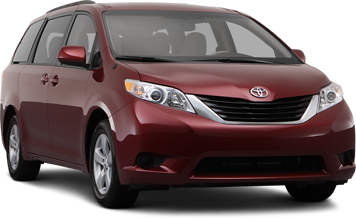 Kia Sedona
Edmunds praises the affordability and value of the Kia Sedona, which comes with a host of standard and available features that can hold their own among family haulers like Honda Odyssey, Toyota Sienna and Chrysler Pacifica. It has a "SUV-like cockpit" and comfy interior.
The Sedona has been discontinued and replaced with the Kia Carnival for 2022. Sedona models from 2016 and newer with optional front crash prevention are top safety picks.

Buying Safe Cars On A Budget
Face it, you spend a lot of time in your car, and it's important that you, or your teen-aged driver, or your family are safe while on the road. New cars are equipped with ever-evolving driver-assist and safety features, but as evidenced from IIHS top safety picks and five-star ratings, it's also possible to buy a safe used car with good crash test ratings and other driver-assist technology if you're on a budget.
At EchoPark, our Experience Guides can help you find a safe used car, SUV or minivan that fits your driving needs so give us a call today.