The Most Reliable Luxury Cars for 2022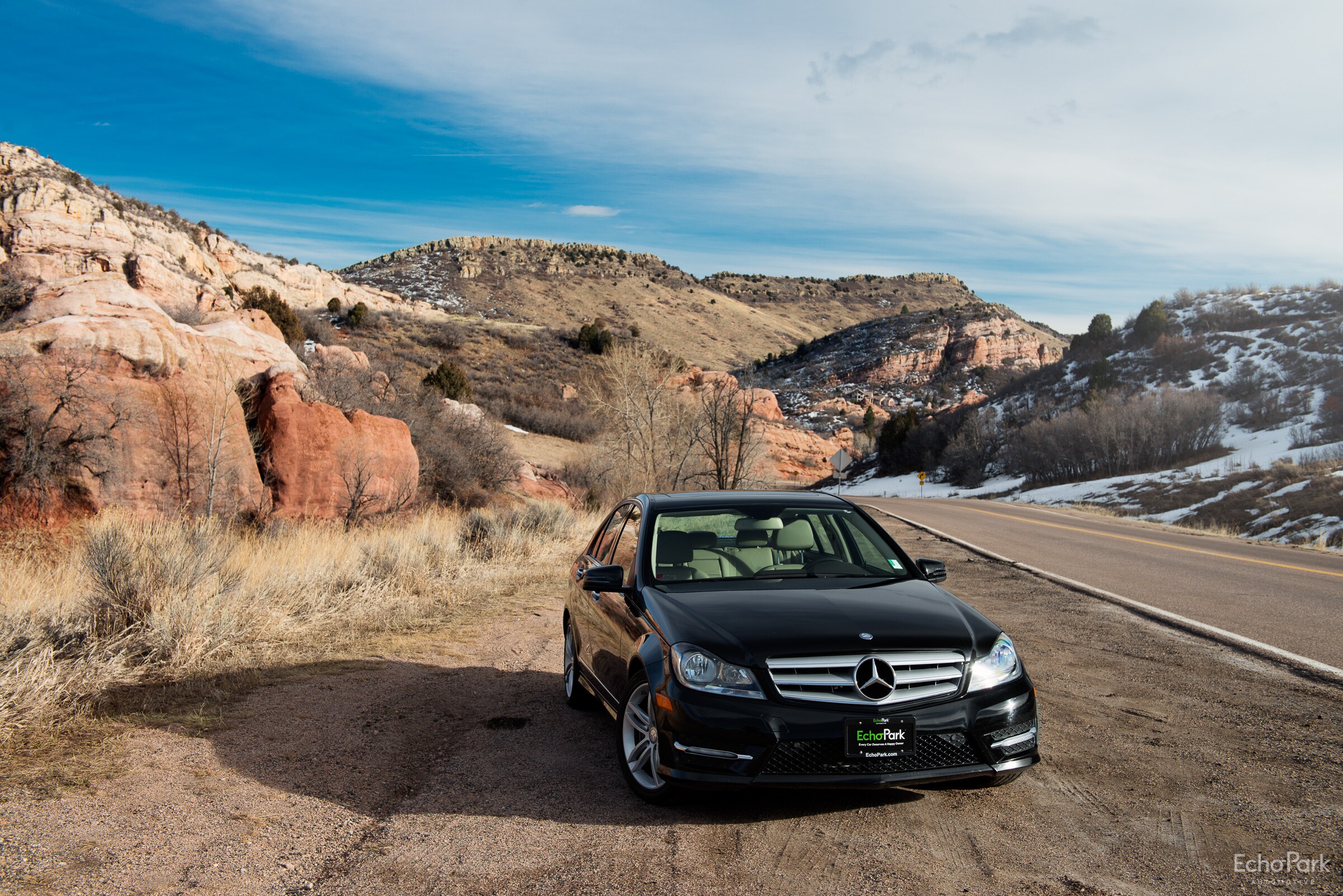 You've decided to treat yourself to a luxury car.
Because of their high price tags, luxury cars are expected to be built to last. Because they're manufactured with premium materials and latest tech, and have posh, comfortable interiors, that means they can be more expensive to maintain and fix in the event of a breakdown.
A great way to avoid the high price tag of a luxury SUV or car is to buy used. That means you'll want to know the reliability of luxury car makes and models, so you can have the peace of mind that your used car will remain on the road for years to come.
Let's take a closer look at car reliability and the most reliable luxury cars to buy used in 2022.
How is Reliability Measured?
There are a range of factors taken into consideration when giving a car model a reliability rating. These include:
Industry standing: The reputation of the brand within the automotive industry


Coverage: This is based on the types of extended warranty plans available, including the coverage terms and other benefits like roadside assistance.


Cost: Companies that provide lower coverage costs generally get a higher score here.


Critical reception: The opinions of professional car critics is also a factor.


Customer service: Determined by customer reviews, responsiveness and helpfulness ratings
A trusted source for car reliability is the non-profit Consumer Reports, which obtains its reliability data from the Auto Surveys sent to Consumer Reports members each year. Members are asked to note any problems with their vehicles that occurred in the previous 12 months from a list of trouble areas, ranging from the engine and transmission to climate system, brakes, electrical system and power accessories.
Results for 2021 were released in November, with Consumer Reports receiving responses on over 300,000 vehicles, detailing 2000 to 2021 models. Lexus, Toyota's luxury brand, came out on top for 2021.
The 10 Best and Most Reliable Luxury Cars
We've created a list of luxury cars you should consider for their reliability. Of course, the list includes a variety of brands and models known for engine performance and upscale cabins. It also includes SUVs that can take you off the beaten path, to smooth-driving sedans that will make the daily commute a pleasure.
Lincoln Continental
Discontinued in 2020, there are still plenty of the used Lincoln Continentals out there. This elegantly styled large luxury sedan has roomy seats, a comfortable ride and an easy-to-use infotainment interface.
For 2019 models, a long list of driver-assist safety features became standard, including lane-keep assist, rearview camera, automatic high-beam headlights and front and rear parking sensors.
Three powerful engine choices that offer up to 400 horsepower, and low ownership costs make this Lincoln a good choice.

Shop Lincoln Continental
Lexus ES 350
The Lexus ES 350 has a 302-horsepower 3.5-liter V6 engine, an eight-speed automatic transmission, front-wheel drive and zippier acceleration compared to its ES 250 counterpart, although the ES 250 has all-wheel drive. It glides over bumps in the road, offering the comfortable ride you'd expect from a luxury car.
In addition to a cushy ride, the ES 350 has a spacious and quiet interior, and comes standard with a suite of safety features.

Shop Lexus ES 350
Mercedes-Benz E Class
It's hard to go wrong with the muscular engine options, cushioned ride and posh interior of the Mercedes-Benz E Class. This midsize luxury car is available in coupe, sedan, cabriolet and wagon versions, seating up to seven.
U.S. News and World Report ranked the 2022 E Class No. 1 in its class. It has higher starting prices for all trim levels than competitors, but E Class owners say the bigger price tag is worth every penny.

Shop Mercedes-Benz E Class
Mercedes-Benz CLA Class
Powerful engine options and engaging handling make the Mercedes-Benz CLA Class fun to drive. It has one of the most modern and stylish interiors in its class, although rear seat and trunk space is cramped, and its infotainment system is intuitive and easy to use.
This small luxury car was completely redesigned in 2020, with a stronger lineup of engines. The CLA Class' starting price is middle of the pack for small luxury cars, making it a good choice especially if you're looking at buying a used Mercedes-Benz.
Lexus IS
Car and Driver says with its chiseled looks and high-class interior, "the Lexus IS looks the part of a compact sports sedan."
Drivers will find a refined ride with athletic handling in the IS 300, which is powered by a 241-horsepower turbocharged four-cylinder engine, an eight-speed automatic transmission and rear-wheel drive. For 2022, Lexus has added an 8-cylinder option with 472 horsepower.
Rear seats are described as snug, and the IS 300's infotainment system could use a refresh.
Audi A4
The Audi A4 isn't the sportiest sedan in its class, but it's well-rounded, with a smooth ride, agile handling, a sleek and surprisingly big interior and intuitive infotainment system.
It comes with a suite of standard safety features and gets good gas mileage. All-wheel drive comes standard, too. Its long list of pros and few, if any, cons make it a good value.
Audi A5
Take your pick of body styles with the sporty Audi A5 - it's available as a four-door hatchback, a two-door coupe and a convertible.
Drivers can also choose from a potent engine lineup with a comfortable ride and sharp handling as attributes. Prepared to be wowed by the A5's swanky interior, decked out in upscale materials, standard leather upholstery and real oak or walnut wood trim pieces. This well-rounded small luxury car also includes a user-friendly infotainment system.

Shop Audi A5
Lexus GX
Want to go off-road in luxury? The Lexus GX boasts impressive off-road capability, with 4-wheel drive as standard. When you take the road less traveled in this midsize SUV, you'll discover a surprisingly quiet ride.
Proven reliability and a slate of standard safety and infotainment tech are pluses for the GX. But if you're looking for fuel efficiency, you won't find it here. Its aging design could also use updating.

Shop Lexus GX
Lexus NX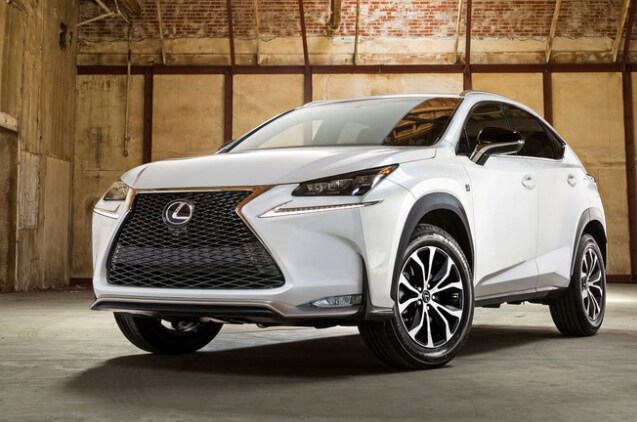 Considered one of the most reliable SUVs on the road today, the Lexus NX gives a smooth, quiet ride. Passengers will be indulged by comfortable and roomy seats, according to U.S. News and World Report. However, drivers may find the infotainment system's touchpad controls distracting.
The Lexus NX is considered a good value in the compact SUV class, with a long list of standard features and a relatively low price point.

Shop Lexus NX
BMW 3-Series
According to Car and Driver, the BMW 3 Series "epitomizes the modern sports sedan with its comprehensive performance and innate sophistication" and calls its engine choices "phenomenal."
The base engine offers excellent gas mileage. When it comes to German rival Mercedes-Benz CLA Class, the BMW 3-series offers better handling, more passenger space and a larger trunk. However, you'll find a more refined cabin in the Audi A4 and Mercedes-Benz C-Class.

Shop BMW 3-Series
Buy a Used Luxury Car from EchoPark
Avoid the sticker shock of a new car by shopping for a used luxury car from EchoPark. All of our cars, from luxury SUVs to sedans and more, are priced up to $3,000 less than the competition. Each car also undergoes a 190-point inspection and road test so you can be confident you're getting a good car. Treat yourself today.