The Best Hybrid SUVs for 2022
Four of the top 10 bestselling vehicles in the U.S., as of October 2021 figures, are SUVs.
Drivers love SUVs for their power, versatility and cargo space, whether it's for tackling the workday commute, shuttling the kids to sports practice and after-school activities or heading off-road for new adventures. Some car makers have abandoned production of sedans and other cars to make room on the assembly line for new SUV models.
Traditional SUVs can't compete with a sedan when it comes to fuel efficiency, however. So drivers who want the extra space of a SUV may want to consider buying a hybrid SUV.
Hybrid vehicles use a combination of a gasoline engine, an electric motor and a battery. These cars provide an alternative to conventional gas-powered cars and reduce dependency on fossil fuels.
Hybrid vehicles deliver substantially better fuel economy and have a lower carbon footprint than their non-hybrid counterparts and are often much more efficient in city driving conditions.
What to Think About When Buying a Hybrid SUV
Hybrids have grown in popularity since the introduction of the Toyota Prius, the first mass-produced vehicle to combine gas and electric power. The Prius debuted in Japan in 1997 and was introduced in America in 2000. It quickly surpassed the two-seater Honda Insight, also introduced in 2000, in popularity.
The plug-in hybrid electric vehicle (PHEV) was a step forward from the standard hybrid. After the Toyota Prius' success, some car manufacturers added a larger battery and upsized electric motor to their hybrids.
Added battery capacity provides a PHEV with a much longer driving range on electric power alone. However, the plug-in hybrid's big battery packs can also run down quickly. After the electric range is depleted, the PHEV operates much like a traditional hybrid again.
Some things to consider when buying a hybrid SUV are:
Cost: Hybrids cost more than their traditional gas engine counterparts and plug-in hybrids cost more than standard hybrids. A Prius plug-in hybrid, for instance, costs several thousand dollars more than the base Prius, according to Car and Driver. Federal and state tax incentives for driving a car that reduces carbon emissions may help offset higher sticker prices.

Overall fuel efficiency: Hybrid SUVs and cars do well with stop-and-go city driving because of regenerative braking. They usually don't get substantially higher gas mileage during steady highway cruising, however.

Environmental impact: Does using less gasoline, fewer trips to the gas station and doing something good for the environment make the higher cost of a hybrid or plug-in SUV worth the higher costs to you?
The 7 Best Hybrid SUVs
Our list of best hybrid SUVs includes models that don't sacrifice power for practicality. They offer peppy powertrains, loads of cargo space and comfy interiors.
Hyundai Tucson
The Hyundai Tucson, brand new for 2022, offers lively plug-in and standard hybrid powertrains and a posh interior that includes roomy seats and lots of cargo space. Car and Driver calls its head-turning, stylish exterior "futuristic."
The Tucson should definitely be on your list if you're considering a hybrid SUV, as it has one of the lowest base prices in its class, and a more powerful engine than the Toyota RAV4 Hybrid. Its quiet, refined ride gives it a sense of luxury and makes it a standout among small SUVs.

Shop Hyundai Tuscon
Toyota RAV4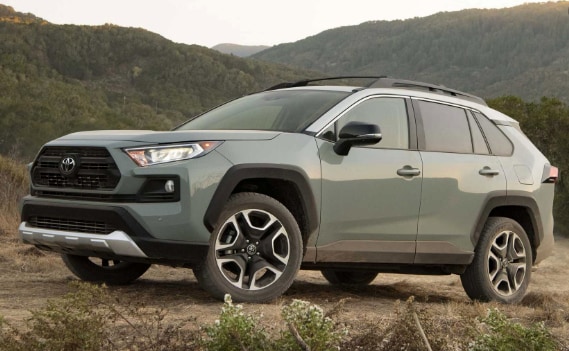 The Toyota RAV4 Hybrid is quicker than the standard model in road tests, getting to 60 mph in 7.4 seconds compared to the 8 seconds of the standard RAV4. The RAV4 Prime, a plug-in model, made it even faster, at 5.6 seconds.
Drivers will love the peppy acceleration, comfortable ride and well-equipped, practical cabin of the RAV4 Hybrid, which debuted in 2020. One drawback may be its high starting price, which doesn't include much more than basic features, according to Car and Driver.

Shop Toyota RAV4
Kia Sorento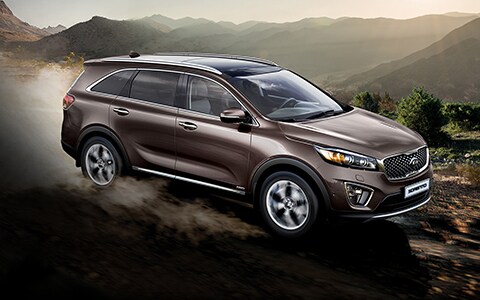 With classy, rugged looks inside and out, the nice-to-drive Kia Sorento is available as a hybrid or plug-in. Its interior is upscale, acceleration adequate and ride smooth.
Fuel economy is 39 mpg city, 35 mpg highway and 37 mpg combined for the standard hybrid.
A long list of driver-assist features and tech include front automatic emergency braking, lane-keep assist, lane-departure warning, blind spot monitoring and rear-seat passenger reminder. And if you live in a snowy climate, this hybrid SUV is available with all-wheel drive.
Shop Kia Sorento
Ford Explorer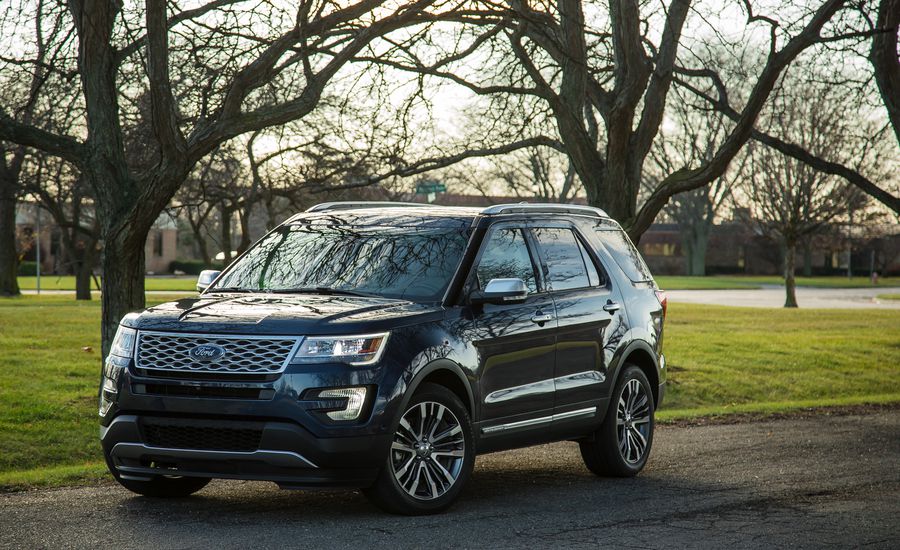 Looking to do some light off-roading? The Ford Explorer Hybrid can take you off the beaten path, with a comfortable ride and a large cargo hold for your adventure gear. Fold down the second and third row seats for 87.8 cubic feet of cargo space, which leads the midsize SUV class.
The Explorer Hybrid offers a third row, although adults will find the first and second rows the most comfortable. A long list of driver-assist safety features come standard, such as lane-departure warning, adaptive cruise control, adaptive headlights and rearview camera. Good safety scores and predicted reliability round out the Explorer Hybrid.

Shop Ford Explorer
Jeep Grand Cherokee
The Jeep Grand Cherokee plug-in hybrid, known as the 4xe, or "four-by-e" launches in winter 2021 and is sure to be a popular family SUV. This midsize crossover SUV can travel 25 miles on battery power alone before the gasoline engine kicks in, and can tow up to 6,000 pounds.

Shop Jeep Grand Cherokee
Honda CR-V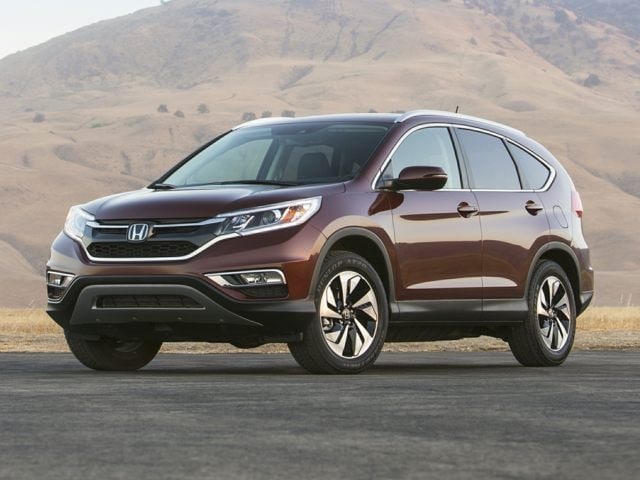 This well-rounded small SUV hybrid accelerates well, gives a smooth ride and offers a comfortable and spacious cabin with roomy seats. While it has a little less cargo area than the standard engine version, the Honda CR-V hybrid still impresses with 33.2 cubic feet of cargo room with seats up, and 68.7 cubic feet with the rear seats folded down.
The CR-V Hybrid bests rivals with better fuel economy, earning 40 mpg in the city and 35 mpg on the highway. Standard safety features forward collision warning, rear cross-traffic alert and rearview camera, while front and rear parking sensors are available as an option.
Toyota Highlander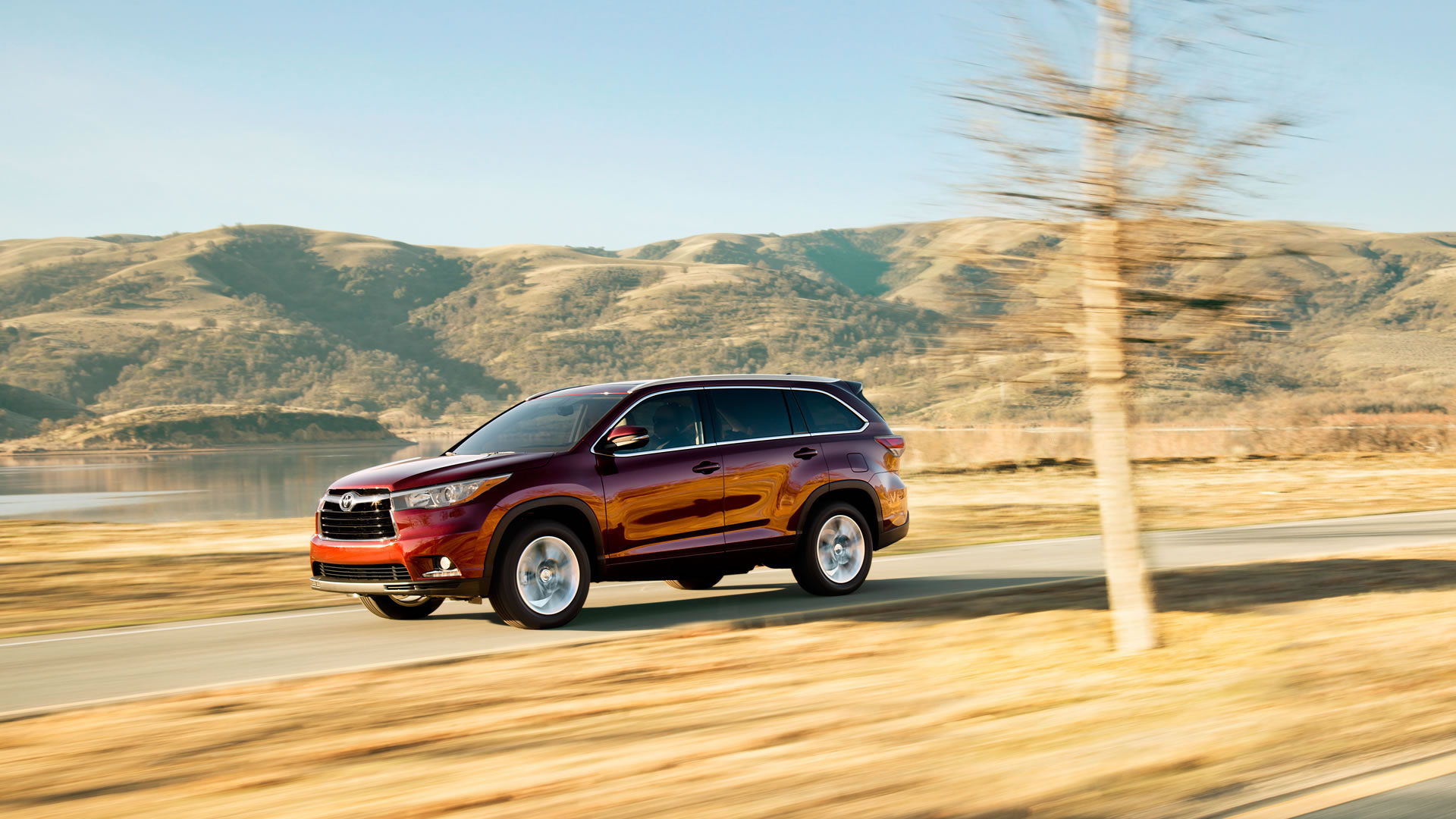 The Toyota Highlander Hybrid gets great fuel economy for a 3-row SUV, with an EPA-estimated driving range of 600 miles on a tank of gas.
The Highlander Hybrid offers three rows of seating, although the cramped third row may be better as a kids-only zone.
Standard features on the Highlander Hybrid include an 8.0-inch touchscreen with Android Auto and Apple CarPlay, a six-speaker sound system, a USB media port and four USB charge ports. Want a larger screen? Upgrade to the 12.3-inch version.

Shop Toyota Highlander
Buy a Hybrid SUV with EchoPark
Start a new journey with a greener vehicle today. EchoPark has a large selection of used hybrid cars and SUVs to choose from, and you can get great financing rates, a top-dollar offer for your trade and schedule pickup for your used hybrid SUV all from the comfort of your couch.