The Best Cars for Your Money
Getting the best car for the money you're prepared to spend is important, whether you're working on a budget or have plenty to play around with.
You'll want your next car to go further, require fewer fixes, last longer, be in great condition and have low gas and running costs.
One of the easiest ways to find the best value cars is to look at used models – you'll instantly avoid the 11% new car depreciation affecting new purchases. This makes sense when working with a tight budget. But even for those looking at more premium models, it's a simple way to save on your next set of wheels.
Read on to learn what you should look for to find a great-value vehicle and browse our picks of the best cars for your money across a range of budgets.
Qualities to Consider When Buying a Car
When you want the best bang for your buck car, whether it's a fuel-efficient subcompact vehicle or powerful SUV, there are a few key things to look for.
Reliability
Many manufacturers and models have good reputations for their reliability, others less so. Read reviews from both motoring experts and current and previous owners of the model you want to get a good sense of a used car's reliability.
Check the car's history to see if it's been involved in an accident, had serious work done or regular maintenance. This combined with high insurance quotes could be a sign that the vehicle may be unreliable and should be avoided.
Extra Features
Think about any specific features you need from your next car first, such as a tow bar, air conditioning and manual or automatic transmission. These features can affect the value of a new or used car.
Extras like an infotainment screen, rearview camera and other modern tech can bump up the price. However, paying a little more for the features you need may work out as more cost-effective than getting them added later, or realizing you'll need a different car altogether.
Condition
Inspecting a used car can give you an idea of how it's been cared for and its current condition. Check for any scratches, dents or superficial damage. Knowing that it's in good condition under the hood is important too, so you can trust the car will run properly.
For assurance that a preowned vehicle is in good condition and you're getting one of the best cars for your money, ensure an expert checks it first. All the used cars for sale at EchoPark undergo a 190-point inspection, including a road test, so they're in the best possible condition before being put on sale.
Lifespan
A car is an investment, so you want it to last a long time. The best value cars are the most durable, reliable and can run without needing regular repairs.
The current mileage and condition should be a good indication of how much a car has been used. Lower miles could mean your car has a longer lifespan for you to enjoy. At EchoPark, we require all our used cars to have under 50,000 miles for your peace of mind.
Miles Per Gallon (mpg)
Fuel economy is one of the most important costs to consider when looking for the best value car. There's little point buying a cheap car if it costs a lot in gas each month.
Look for used cars with high mpg, as they should go farther on a full tank. These are often smaller, lighter models, hybrid cars and newer versions that benefit from modern engines with improved fuel efficiency.
Cars for a Budget of $10,000-$20,000
If you're searching for a car on a smaller budget, value and reliability are two of the most important factors.
Whether it's your first car, an affordable weekend vehicle or you're just spending wisely, we've picked the following based on value to help you get the most for your money.
These are some of the best value used cars at the lower end of the price range:

A well-maintained Ford Fusion can comfortably do at least 200,000 miles. Base engine models of the five-door sedan benefit from decent MPG for this car class too.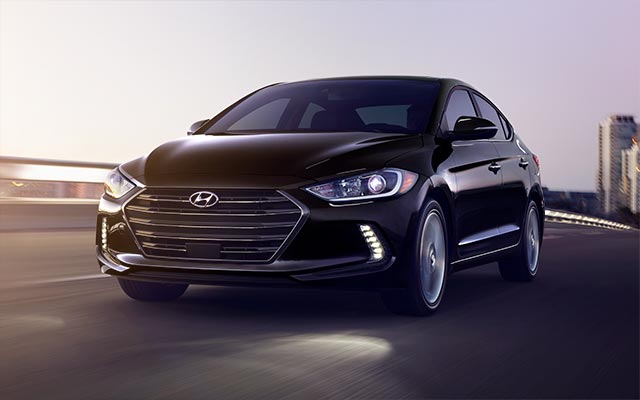 The reliable Japanese model can do upwards of 150,000 miles when driven and looked after with care. For extra savings, there's the Value Edition trim.
Expect to get between 150,000 and 200,000 miles from this compact car. There's a choice of SV and SR trims that include more safety and tech features, respectively.

Regular service and maintenance can help a compact Toyota Corolla last for more than 10 years or 300,000 miles.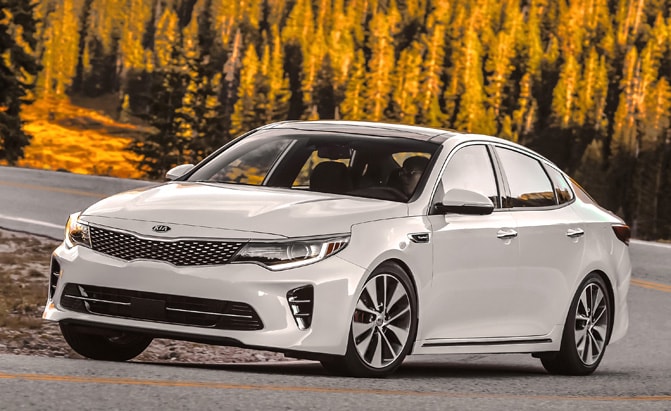 A stylish sedan from South Korea, a Kia Optima can run for around 200,000 miles when kept in good condition.
Cars for a Budget of $20,000-$40,000
Should you have a few more bucks to spend, you'll likely expect a more reliable, long-lasting car that's in fantastic condition.
Getting good value for money is still important but you might be able to afford a more premium model if you choose a used car too.
These are some of the best value cars if you're working with a medium-size budget:
This sporty midsize car can get between 250,000 and 300,000 miles on the clock, lasting for around 20 years depending on your average annual mileage.
As the name suggests, this luxury sport sedan is all about style. It can do around 150,000 miles or more providing you give the engine proper care.
An iconic and powerful muscle car, the Dodge Charger GT is also a reliable runner. Proper care can ensure it lasts for years and maintains its head-turning appearance.
Stand out on the streets in this luxury sedan that demands great care and conditioning to ensure it lasts for years.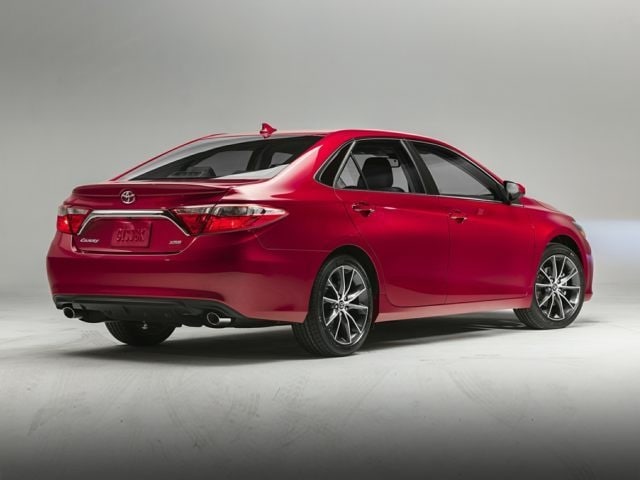 Like most of the Japanese manufacturer's cars, the classic Camry sedan can do around 200,000 miles if driven with care.
Cars for a Budget of $35,000-$50,000
Even when you've got a bit more to splash out on a car, you still want to find a vehicle that's reliable and will go the distance.
These are some of the best cars for your money on the preowned market, if you've got a higher budget.
A five-door luxury sedan, you should comfortably rack up 150,000 miles in a Lexus ES 350 with proper care and maintenance. Many make it to 200,000 miles or beyond.
This suave plug-in hybrid is capable of more than 300,000 miles when taken care of properly. Save on shorter trips by driving your E-Class E 300 in electric mode too.
The BMW 6 Series 640i is a powerful and reliable sedan that can reach 150,000 miles and still run well. It was discontinued in 2019, meaning a used version is your best option.
Iconic in design and performance, the Ford Mustang GT is a fine piece of American muscle that can make it to 200,000 miles on average and still keep going.
At the upper end of the luxury sedan range of BMW 5 Series models is this car, which boasts the ability to go up to 300,000 miles when well-maintained.

Find a Car for Your Budget at EchoPark
Whatever you want to spend on your next set of wheels, you can find the best car for the money you have at EchoPark.