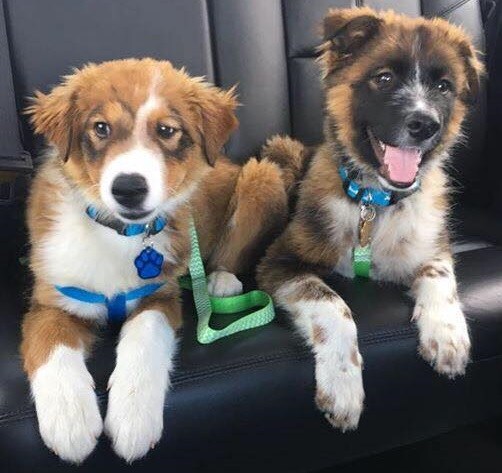 Here at EchoPark® Automotive, we've always been dedicated to supporting you through every step of your automotive endeavors. But, we're also proud to support the Denver and Colorado Springs communities in many other essential ways from volunteering to fundraising to food and toy drives.
With that in mind, we're gearing up with excitement to host a Dog Adoption event at EchoPark® Automotive this coming Saturday, August 26th. As part of National Dog Day, we've joined forces with RezDawg Rescue to host adoption events from 11AM to 2PM at our Experience Centers in Thornton and Colorado Springs.
If you're like us then you've always thought of your dog as a family member. As such, it always breaks our heart to see a furry friend without a forever home. Well, National Dog Day not only celebrates all breeds, but raises awareness for the number of dogs that need to be rescued and placed into loving homes.
At our locations in Thornton and Colorado Springs, RezDawg will be on-site with dogs of many different breeds and sizes. Pay us a visit for your chance to foster a rescue dog, make a donation, and contribute to RezDaw's important mission.
In 2016, RezDawg rescued nearly 1,500 cats and dogs and adopted 729 into loving families. The non-profit organization also performed 325 spay/neuter procedures in 2016. As part of its efforts, RezDawg coordinates with rescues around Colorado, Arizona and New Mexico to ensure the safe and comfortable transport of animals to shelters and foster homes.
If you can't make it to our Thornton or Colorado Springs stores, EchoPark® Automotive and RezDawg will also be hosting National Dog Day events at our dealerships in Centennial, Highlands Ranch, Littleton and Stapleton. So be sure to stop by and say hello to our four-legged friends, and for more information, please visit RezDawg Rescue's website at http://www.rezdawgrescue.org.