Here at EchoPark® Automotive, we aim to be more than just a used car dealership but an active member of the communities we serve throughout the Denver area. It's for that reason we take great pride in lending our support and volunteering our time to local charities and worthy causes!
With that in mind, we're excited to host a Fundraising Car Wash at our newest used car experience center in Littleton this Saturday, June 25th! We encourage to you bring your car down to Littleton between 10 AM - 4 PM to restore the shine your car and enjoy a tasty treat from the famed Etai's Bakery!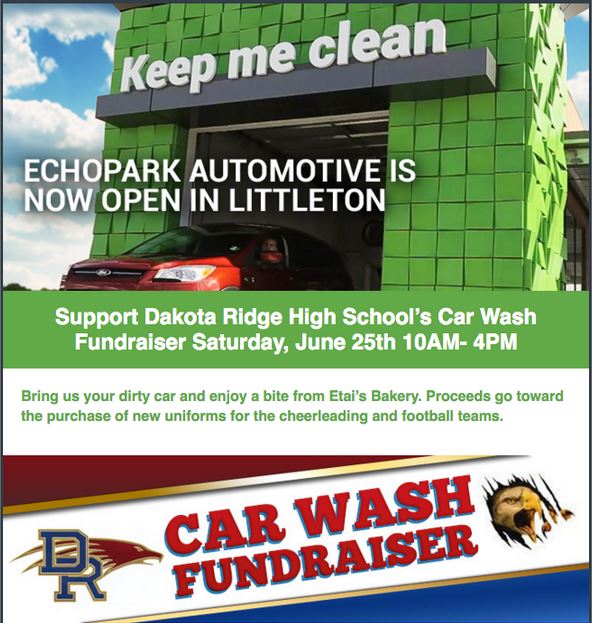 All proceeds from Saturday's car wash fundraiser will go toward the purchase of new uniforms for the football and cheerleading teams at Dakota Ridge High School!
While you're here, you'll also have the chance to browse our inventory of used vehicles in our brand new Experience Center in Littleton! That will give you the chance to learn more about our revolutionary car-shopping experience.
Don't worry if you can't make it on Saturday. We'll be hosting many more events and fundraisers in Littleton and all of your dealerships throughout the Denver area. Stay tuned to our blog for more details. We look forward to seeing you on Saturday!