Is Ford a Reliable Car?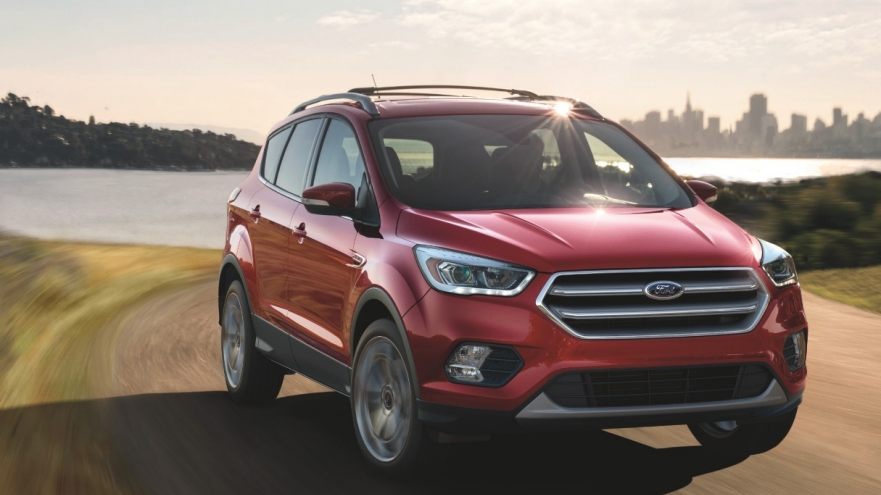 Ford is one of the most recognizable brands, automotive or otherwise, in the United States today.
Founded in 1903, Ford Motor Co. revolutionized car manufacturing with the moving assembly line and improved the lives of those early assembly line workers, offering $5 a day for an 8-hour workday.
The Model A was introduced in 1903, with 1,708 autos manufactured that year. In 1908, the Model T got rolling. Other iconic and innovative Ford models followed, like the Ford Mustang, which first drove off the assembly line in 1964.
Ford also helped launch the U.S. market for SUVs, with the introduction of the Ford Explorer. In 2020, the car maker brought back an icon – the Ford Bronco, an SUV with the ruggedness of an F-series pickup and performance of a Mustang.
Today, the Blue Oval's F-series pickup trucks, including the Ford F-150, have ranked among the best selling vehicles in the country for the last 39 years, and were the top selling pickups in the country for the 44th consecutive year in 2020.
It's been said that Henry Ford put the world on wheels with the Model T, an affordable and durable automobile that more Americans could afford at a time when most cars were considered luxurious novelties. Ford Motor Co. continues to innovate today, while remaining true to its history of producing affordable cars that rank high in customer satisfaction.
Ford Reliability Ratings
If you're thinking about buying a Ford, you're probably considering its reliability.
According to the trusted non-profit Consumer Reports, Ford ranked 22 out of the 26 brands ranked, with a score of 38, just above Mini, which scored 37.
Mazda and Toyota ranked at the top of the list, with ratings of 83 and 74, with Lexus, Buick and Honda rounding out the top 5 most reliable brands. Ford's luxury brand, Lincoln, ranked last with a score of 8.
Consumer Reports' reliability data comes from its members' Auto Reliability Surveys. The non-profit received surveys of 329,000 vehicles, detailing 2000 to 2020 models.
The surveys reported on any vehicle problems during the past 12 months that members considered serious because of cost, failure, safety or downtime, in any of 17 trouble spots. These trouble spots include minor and major engine and transmission issues, electrical system, brakes, paint and trim and in-car electronics.
According to RepairPal, the average annual repair cost for a Ford is $775, which means it has above average ownership costs, compared to an average $652 annual repair cost for all car models.
How is Reliability Judged?
There are a range of factors taken into consideration when giving a car model a reliability rating. These include:
Industry standing: The reputation of the brand within the automotive industry

Coverage: This is based on the types of extended warranty plans available, including the coverage terms and other benefits like roadside assistance.

Cost: Companies that provide lower coverage costs generally get a higher score here.

Critical reception: The opinions of professional car critics is also a factor.

Customer service: Determined by customer reviews, responsiveness and helpfulness ratings
Ford's Reliability Rating, Explained
Some common issues that affect the reliability of Ford models include:
Engine problems

Transmission jerking and shaking

Dashboard connectivity

Vehicle safety features

Oil leaks
Consumer Reports' survey shows that many Ford models, including the Fusion sedan, Mustang and Expedition, have an average reliability score. The 2021 Ford Edge scored above average in the survey.
Even with average marks for reliability, Ford remains a popular and trusted brand. The Ford F-150, the country's top selling truck, is popular with drivers due to its practicality, price and innovative redesigns. A majority – 75% - of drivers surveyed by Consumer Reports said they would buy the F-150 again.
Ford Escape, a compact SUV, is one of the country's most popular sport utility vehicles. While it ranks lower in reliability, it gets a better grade for customer satisfaction, according Consumer Reports. It is one of the most popular used Fords for sale at EchoPark.
What are the Most Reliable Ford Models?
Let's take a closer look at Ford's most reliable models.
Ford Edge

The 2021 Ford Edge has improved engine performance, including better acceleration and increased fuel economy. It gives a steady ride inside a quiet interior.
U.S. News and World Report lauds the Edge's roomy cabin and long list of standard safety features, making this midsize SUV a good choice for families.
Ford Mustang
Truly an American icon, the Ford Mustang offers a stable of powerful engines for drivers looking to a buy a modern muscle car. That includes the range-topping 760-horsepower Ford Mustang Shelby GT500, introduced in 2020.
Drivers will also love the quality cabin and ample trunk space. A drawback is a tiny backseat, but who cares with 760 horses under the hood?
Ford Fusion

Although discontinued for 2021, you can still find a lot of used Ford Fusions for sale. This family friendly midsize sedan has roomy front and back seats. Drivers will find "a smooth ride and composed handling" behind the wheel, according to U.S. News and World Report.
For a more powerful engine, look at 2019 or older model years, which have a V6 option available.
Ford Expedition
Load up the family – the Ford Expedition SUV has room enough for everyone in two or three rows of seating. There's lots of space for everyone's gear too, in this full-size SUV's roomy cargo hold.
The Expedition provides lots of muscle whatever the adventure, and has a more than ample towing capacity of close to 6,000 pounds, so you can take the camper or boat. Fuel economy is also good for its class.
Ford F-150
U.S. News and World Report calls the Ford F-150 "the total package." It's no wonder it's one of the best-selling vehicles (car or truck) in the U.S. today.
This American classic boasts class-leading towing capability and powerful powertrains, including V6, V8 and diesel engines, and a new hybrid for 2021. Inside is a well-appointed, spacious cabin, but what truck drivers may love best is its competitive price tag.
Buy a Used Ford from EchoPark
Start shopping for your next ride from EchoPark's wide selection of used Ford trucks, SUVs and sedans. Many of EchoPark's used Ford cars for sale are still under the original warranty, and you have the option of buying an extended protection plan, good for 5 years or 75,000 miles, for added peace of mind.