Is Jeep a Reliable Car?
Jeep has been an iconic American car brand since 1940, when it became the "G.I.'s best friend" during World War II.
That year, the U.S. Army solicited bids for a 4-wheel drive, ¼ ton light reconnaissance vehicle. Willys-Overland's design, completed in 75 days, was chosen from among bids submitted by two other brands, and the first Jeep was born.
After the war, the early Jeep became popular as a utility vehicle on farms, for deliveries and other work.
Today, Jeep continues to make iconic vehicles that can be used for work or play, like the off-road champion Jeep Wrangler.
The Jeep Grand Cherokee is one of the country's most popular SUVs, flexing its brawny towing and off-road capabilities while offering driver and passengers an upscale, comfortable cabin.
And not to be outdone by Ford or Chevrolet trucks, Jeep entered the pickup truck game for the first time since the 1990s with the introduction of the Gladiator for the 2020 model year.
Let's take a closer look at the "Go Anywhere. Do Anything." brand and its reliability ratings.
Jeep Reliability Ratings
If you're looking at a used Jeep for sale, you're probably interested in how reliable Jeep models are.
According to the trusted non-profit Consumer Reports, Jeep ranked 19 among 26 brands, with a score of 41, just behind Chevrolet with a score of 42 and No. 17 ranking.
Mazda and Toyota ranked at the top of the Consumer Reports list, with ratings of 83 and 74, with Lexus, Buick and Honda rounding out the top 5 most reliable brands. Ford's luxury brand, Lincoln, ranked last with a score of 8.
Consumer Reports' reliability data comes from its members' Auto Reliability Surveys. The non-profit received surveys of 329,000 vehicles, detailing 2000 to 2020 models. Consumer Reports' brand-level rankings are based on the average predicted reliability score for vehicles in the brand's model lineup.
The predicted reliability score is calculated on a 0-to-100-point scale, with the average rating falling between 41 and 60 points. For a brand to be ranked, there must have sufficient survey data for two or more models.
How Is Reliability Judged?
Generally, there are a range of factors taken into consideration when giving a car model a reliability rating. These include:
Industry standing: The reputation of the brand within the automotive industry

Coverage: This is based on the types of extended warranty plans available, including the coverage terms and other benefits like roadside assistance.

Cost: Companies that provide lower coverage costs generally get a higher score here.

Critical reception: The opinions of professional car critics is also a factor.

Customer service: Determined by customer reviews, responsiveness and helpfulness ratings
The Consumer Reports surveys reported on any vehicle problems during the past 12 months that members considered serious because of cost, failure, safety or downtime, in any of 17 trouble spots.
These trouble spots include minor and major engine and transmission issues, electrical system, climate system, suspension, exhaust, brakes, paint and trim and in-car electronics.
Explaining Jeep's Reliability Score
Jeep actually rose several spots on the Consumer Reports list for the 2021 model year, due reliability improvements in newer or redesigned models. The brand's Gladiator pickup truck was deemed very reliable in its first year, and the Jeep Wrangler also saw improvements in reliability as well.
RepairPal helps car owners find peace-of-mind with free, custom repair estimates, cars overviews, and recommendations to local, fair car repair shops. RepairPal gives Jeep a reliability rating of 3.5 out of 5.0, which ranks it 15th out of 32 for all car brands.
This rating is based on an average across 345 unique models. The average annual repair cost for a Jeep is $634, which means it has above average ownership costs.
What are the Most Reliable Jeep Models?
Let's take a look at some reliable Jeep vehicles.
Jeep Wrangler Unlimited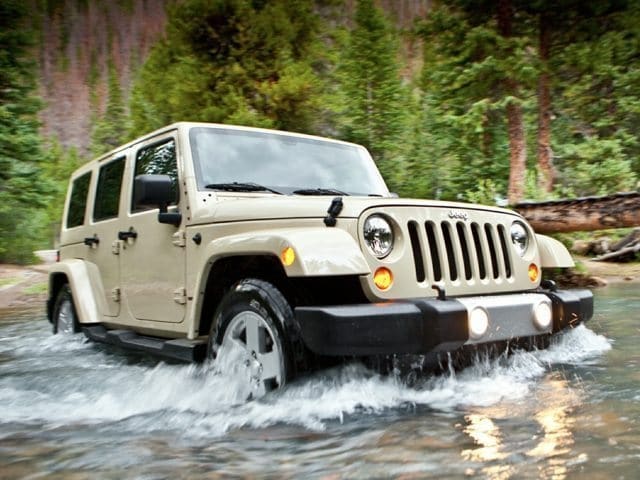 The Jeep Wrangler may give a rough ride on the pavement and lack a plush interior, but if you're looking for a supreme off-road machine, the Wrangler is a best bet.
This outdoorsy vehicle has roomy, comfy seats and its interior spaces has grown in recent years. An easy-to-use infotainment system adds to the fun factor of the Wrangler. Potent turbocharged engines are available and there's a Wrangler trim level to suit almost any outdoor adventure.
Jeep Gladiator
The Gladiator takes the fun of a 4x4 Wrangler and adds a truck bed for versatility, complete with removable doors and top.
As with the Jeep Wrangler, passengers will find a comfortable interior and intuitive infotaiment system. This 4-wheel drive pickup has a high starting price tag for compact trucks, so you may want to consider buying a used Jeep Gladiator.
Jeep Grand Cherokee

Want a midsize SUV that can go off the beaten path, has high towing capabilities and offers a plush interior for the family? The Jeep Grand Cherokee may be the car for you.
The Grand Cherokee is a good ride for the weekday commute, and can get dirty on the weekends on off-road adventures. According to U.S. News and World Report, the Jeep Grand Cherokee is one of the most capable off-road vehicles on the market.
Jeep Renegade
The Jeep Renegade, like many cars in the beloved brand's fleet, is a strong off-roader, and also offers a smooth ride and handling when on the pavement.
Other pluses include a stylish interior and roomy seating and cargo space. It comes standard with lots of active safety features, including rearview camera, blind spot monitoring, lane departure warning and emergency braking.
Jeep Compass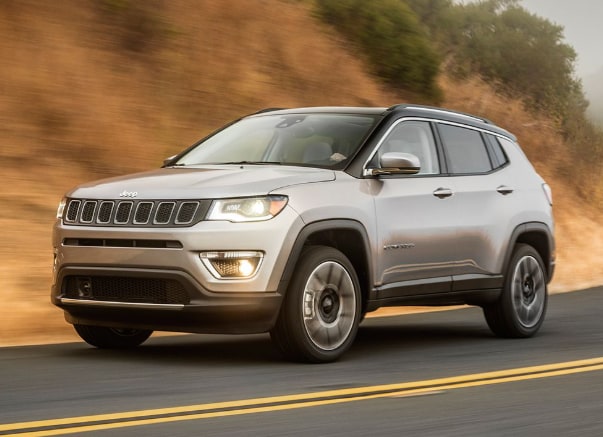 Looking for a great off-road vehicle, but don't like the price tag of the Jeep Wrangler? Go for the Jeep Compass, which is an excellent off-roader.
The Compass also has a roomy cabin with adult-friendly seats and its infotainment system is easy to use. This compact SUV is EchoPark's top-selling Jeep model.
Buy a Used Jeep for Sale from EchoPark
We can get you behind the wheel of an iconic Jeep vehicle today – you can shop from the comfort of your couch or visit one of our stores. And have you seen our prices lately? Our used Jeeps are always cost up to $3,000 less than the competition.