Is Nissan a Reliable Car?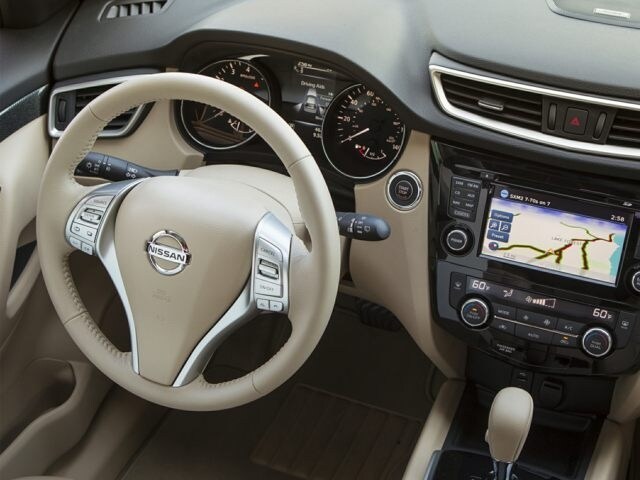 Drivers of a certain age may remember Nissan when it was known as Datsun in the U.S.
Nissan has come a long way since its Datsun days, offering up a capable midsize sedan like the Altima, or its smaller, affordable commuter cousins, the Sentra and Versa.
The Japanese automaker also has a fleet of SUVs like the super-popular Rogue, the powerful Pathfinder and sleek Murano.
And if you're looking to go green, there's the Nissan Leaf, a spacious, comfortable, and yes, affordable, electric vehicle. The Leaf is the least expensive electric vehicle on the market right now.
If you're in the market for a dependable family vehicle, something from Nissan's lineup may be for you.
Nissan Reliability Ratings
Considering buying a used Nissan? Then you'll probably want to know more about Nissan's reliability.
According to Consumer Reports' annual reliability survey, Nissan ranked No. 13 among 26 brands, with a score of 51. That put it behind BMW which ranked at No. 14 with a score of 52. Audi was No. 14, with a score of 46.
Mazda, Toyota and Lexus were the top three brands respectively, while Lincoln ranked last among the 26 brands, with a score of 8.
Consumer Reports' reliability data comes from its members' Auto Reliability Surveys. The trusted non-profit received surveys of 329,000 vehicles, detailing 2000 to 2020 models. Consumer Reports' brand-level rankings are based on the average predicted reliability score for vehicles in the brand's model lineup.
The predicted reliability score is calculated on a 0-to-100-point scale, with the average rating falling between 41 and 60 points. For a brand to be ranked, there must be sufficient survey data for two or more models.
How Is Reliability Judged?
Generally, there are a range of factors taken into consideration when giving a car model a reliability rating. These include:
Industry standing: The reputation of the brand within the automotive industry

Coverage: This is based on the types of extended warranty plans available, including the coverage terms and other benefits like roadside assistance.

Cost: Companies that provide lower coverage costs generally get a higher score here.

Critical reception: The opinions of professional car critics is also a factor.

Customer service: Determined by customer reviews, responsiveness and helpfulness ratings
The Consumer Reports surveys reported on any vehicle problems during the past 12 months that members considered serious because of cost, failure, safety or downtime, in any of 17 trouble spots.
These trouble spots include minor and major engine and transmission issues, electrical system, climate system, suspension, exhaust, brakes, paint and trim and in-car electronics.
Why Does Nissan Score So Well?
According to Consumer Reports, recently designed Nissan models deliver strong performance with impressive fuel economy. Most newer models come standard with advanced safety features such as forward collision warning and automatic emergency braking.
Several Nissan models are on Consumer Reports' "recommended" list, for good all-around scores for reliability, customer satisfaction, safety features and road test scores.
Nissan also rates well for reliability with RepairPal. RepairPal helps car owners find peace-of-mind with free, custom repair estimates, cars overviews, and recommendations to local, fair car repair shops.
Nissan's RepairPal reliability rating is 4.0 out of 5.0, which ranks it 9th out of 32 for all car brands, based on an average across 345 unique models. The average annual repair cost for a Nissan is $500, compared to $652 across all car models.
What are the Most Reliable Nissan Models?
Let's take a closer look at some popular, reliable Nissan SUVs and cars.
Nissan Rogue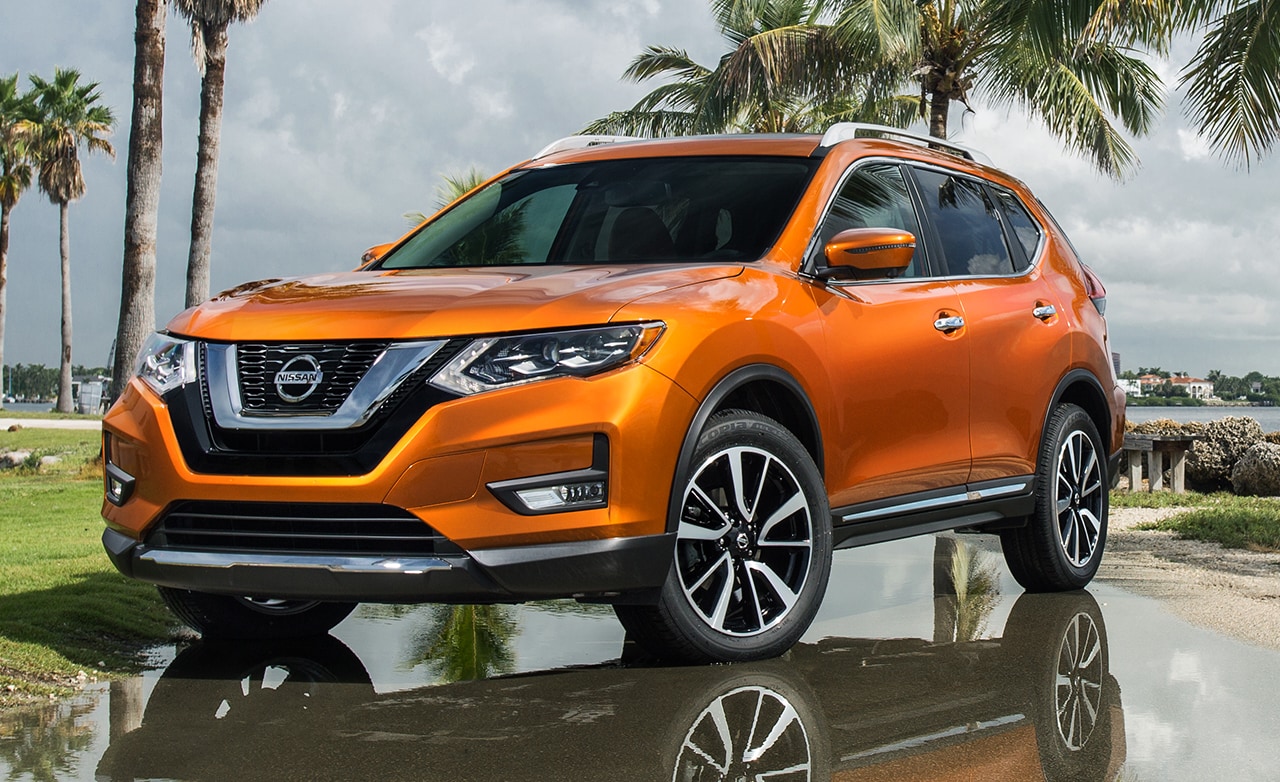 Although it has a less powerful engine than the Toyota RAV4 and less cargo and passenger room than the Honda CR-V, the Nissan Rogue still ranks high in the compact SUV class. It is EchoPark's most popular used Nissan model, and is the 7th bestselling vehicle in the country for 2021 so far.
The Rogue has ample passenger and cargo space, an upscale cabin and good fuel economy and handling. It was redesigned for the 2021 model year.
Nissan Sentra
The Nissan Sentra is a popular commuter car, with plush, comfortable front seats, ample room in the back seats and decent fuel economy. It has an upscale cabin and comes standard with a list of safety features such as lane departure warning, rearview camera and pedestrian detection.
Good reliability and safety scores round out this compact Nissan model. It cracks the list of bestselling vehicles in the U.S., coming in at No. 25.
Nissan Altima
U.S. News and World Report calls the Nissan Altima midsize sedan a "comfortable cruiser" with spacious seating. It offers a cushioned ride and great gas mileage. All-wheel drive is available as an option.
Nissan Pathfinder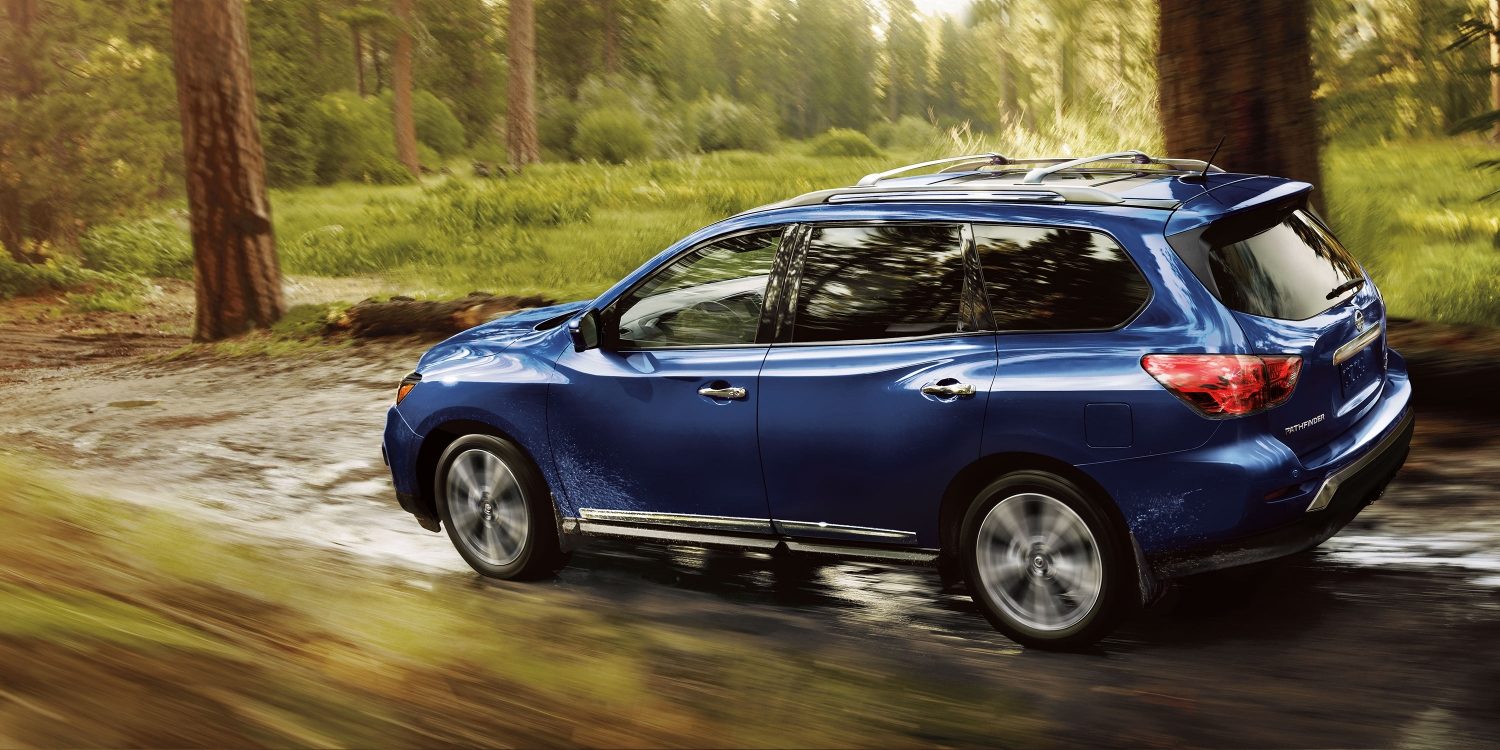 The Nissan Pathfinder, a midsize SUV, has a strong engine, roomy interior and comfortable front seats, according to U.S. News and World Report. It was redesigned for 2022, getting an updated, luxurious cabin and space for eight passengers, among other significant improvements over the prior model.
The Pathfinder is also a good SUV for outdoor adventures, with a towing capacity of up to 6,000 pounds.
Nissan Murano
The uniquely styled Nissan Murano is a solid combination of quality and value. This midsize SUV has roomy seating, a comfortable ride, high safety scores in a competitive class and comes standard with a variety of features.
Gas mileage is good for a midsize SUV, at 20 mpg in the city and 28 mpg on the highway.
Shop Used Nissans for Sale at EchoPark
EchoPark has a large selection of Nissan SUVs, cars and trucks to make it easy to for you to find a reliable used car. Our Experience Guides are here to help you find the used Nissan that best fits your lifestyle, so start shopping today.