Is Hyundai a Reliable Car?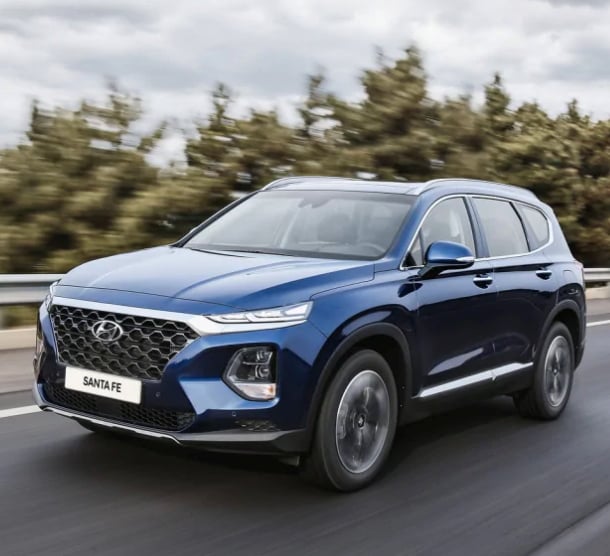 Hyundai has come a long way since the debut of the Pony Excel in the United States in 1986. It was the first front-wheel drive car produced by the company.
Gaining fans with its 10-year/100,000 mile warranty, one of the longest in the business, Hyundai had been known as an inexpensive brand. It began to build its reputation into a world-class car maker by the turn of the millennium.
Hyundai launched its first SUV, the Santa Fe, in 2000, which proved a hit with American buyers and quickly became the company's best-selling car. This was followed in 2004 with the launch of another SUV, the compact Tucson.
Hyundai is also known for innovation, introducing the IONIQ in 2016, the world's first car to offer three electrified powertrains – hybrid, plug-in hybrid and full electric.
Hyundai is now known for producing stylish, easy-to-drive and budget-friendly cars that rank high for reliability.
Hyundai Reliability Ratings
Are you looking at a used Hyundai for sale? You're probably wondering how reliable Hyundai vehicles are.
According to Consumer Reports' annual reliability survey, Hyundai ranked No. 6 among 26 brands, with a score of 62. It was outscored by Honda at No. 5 and was ahead of Ram at No. 7. Mazda, Toyota and Lexus were the top three brands for reliability.
Lincoln ranked last among the 26 brands, with a score of 8.
Consumer Reports' reliability data comes from its members' Auto Reliability Surveys. The trusted non-profit received surveys of 329,000 vehicles, detailing 2000 to 2020 models. Consumer Reports' brand-level rankings are based on the average predicted reliability score for vehicles in the brand's model lineup.
The predicted reliability score is calculated on a 0-to-100-point scale, with the average rating falling between 41 and 60 points. For a brand to be ranked, there must have sufficient survey data for two or more models.
How Is Reliability Judged?
Generally, there are a range of factors taken into consideration when giving a car model a reliability rating. These include:
Industry standing: The reputation of the brand within the automotive industry

Coverage: This is based on the types of extended warranty plans available, including the coverage terms and other benefits like roadside assistance.

Cost: Companies that provide lower coverage costs generally get a higher score here.

Critical reception: The opinions of professional car critics is also a factor.

Customer service: Determined by customer reviews, responsiveness and helpfulness ratings
The Consumer Reports surveys reported on any vehicle problems during the past 12 months that members considered serious because of cost, failure, safety or downtime, in any of 17 trouble spots.
These trouble spots include minor and major engine and transmission issues, electrical system, climate system, suspension, exhaust, brakes, paint and trim and in-car electronics.
Why does Hyundai Score So Well?
Hyundai cars are "good all-around performers, with simple controls, impressive fit and finish, and helpful features," according to Consumer Reports. The brand is known for producing cars with capable engines, sleek interiors and loads of standard features for the money. Numerous Hyundai models are on Consumer Reports' "recommended" list, for good all-around scores for reliability, customer satisfaction, safety features and road test scores.
Hyundai also rates well for reliability with RepairPal. RepairPal helps car owners find peace-of-mind with free, custom repair estimates, cars overviews, and recommendations to local, fair car repair shops.
The Hyundai's RepairPal reliability rating is 4.0 out of 5.0, which ranks it 4th out of 32 for all car brands. This rating is based on an average across 345 unique models. The average annual repair cost for a Hyundai is $468, while the average annual repair cost for all cars is $652 per year. This includes both major scheduled maintenance and unscheduled repairs.
What Are the Most Reliable Hyundai Models?
If you're looking to buy a used Hyundai, here are some popular and reliable models to consider.
Hyundai Sonata
A midsize sedan, the stylish and well-equipped Hyundai Sonata has become a strong competitor of the Honda Accord and Toyota Camry. It offers a smooth ride and an upscale interior with roomy seats.
Fuel efficiency is good for the Sonata, and it comes standard with lots of features, making it a good buy for the money. EchoPark guests love the Sonata too, as it's the company's bestselling Hyundai model as of October 2021.
Hyundai Elantra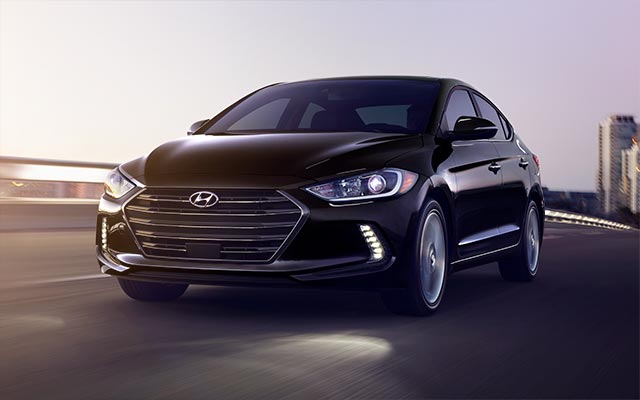 With a zippy yet balanced ride, great gas mileage and a low starting price, the Hyundai Elantra may just be the perfect car for the weekday commute.
Like other Hyundai offerings, the Elantra is packed with standard features at a lower price than many of its competitors. Hyundai has made the Elantra even more fun to drive, with the introduction of the N Line, which boasts a 2.0-liter turbocharged four-cylinder with 276 horsepower.
Hyundai Tucson
Although its fuel economy is so-so in the compact SUV class, the Hyundai Tuscon is still a solid choice for its balanced ride, roomy cargo area and great predicted reliability score.
The Tuscon boasts one of the most comfortable rides in its crowded class, according to U.S. News and World Report. It has a lower base price than many competitors so it's a good option if you want a SUV but have a tighter budget.
Hyundai Kona
On Consumer Reports' list of most reliable cars for the 2021 model year, the Hyundai Kona came in at No. 7.
The Kona offers a smooth ride, upscale cabin and lots of headroom and legroom, especially in the front seat. A smooth ride, easy-to-use features and good gas mileage round out this subcompact SUV.
Hyundai Santa Fe Sport
Produced from 2013 to 2018, you can still find plenty of used Hyundai Santa Fe Sport models for sale. It's yet another SUV offering, this time in the midsized category, from Hyundai that has a smooth ride, well-appointed cabin and a long list of standard features for the price.
Later model years include a more powerful 2.0-liter, turbo four-cylinder engine, and safety features such as automatic emergency braking with pedestrian detection, and lane-departure warning.
Find the Perfect Used Hyundai for Sale at EchoPark
Stylish looks, loads of standard features and reliable engines at a great price – what's not to love about the Hyundai lineup of vehicles? Let one of our Experience Guides help find the best used Hyundai for you today.