The Best Cars For New Graduates and Young Professionals
New college graduates and young professionals just starting their entry-level jobs may imagine themselves behind the wheel of a shiny new luxury car.
But the "real world" is expensive, with student loans to pay off and a rent payment for that first apartment in a new city.
For practicality, a young professional with bills to pay should consider used cars versus new cars. We've created a list of the best affordable cars for them to consider.
What Makes A Great Car For Young Professionals?
Great Fuel Economy
It's practical to buy a smaller, fuel-efficient car to save money at the gas pump each week. There are a variety of reasonably priced used cars on the market that will keep gasoline costs down for young professionals.
Reliability
Reliability does not have to come with a steep price tag – many affordable brands like Honda are regularly rated the most reliable by Consumer Reports. Mazda, Toyota and Volkswagen also regularly make the list of most reliable cars.
A reliable car is important because it keeps repair costs down for someone on a tight budget.
Affordability
Young professionals should look at overall affordability when buying their next car. Keeping monthly payments, insurance costs and maintenance low will keep you on a budget.
A low starting price for a used car plays an important role, as it can determine how low that monthly payment will be.
The Best Cars For Young Professionals
Honda Civic
The affordable and reliable Honda Civic is nearly ubiquitous with "new graduate" or "young professional." This compact car, available as a coupe, hatchback or four-door sedan, is packed with standard features and is fun to drive. It's tough to beat that gas mileage - 32 mpg city and 42 highway.
The Civic can comfortably seat five, so you can take on carpool duty or the ride to happy hour from time to time. Starting price new is around $22,000, but you can find used cars from $9,000 to $17,000.

Toyota Camry
Another super popular four-door, the midsize Toyota Camry comes with plenty of pep, with a 170-300-horsepower four-cylinder engine depending on the model. It's available in manual transmission or automatic transmission.
Drivers on a budget will love the fuel efficiency - 28 mpg city and 39 mpg highway. A new Toyota Camry starts at around $25,000 but you can still get that Toyota reliability for $10,000 to $18,000 for a used car.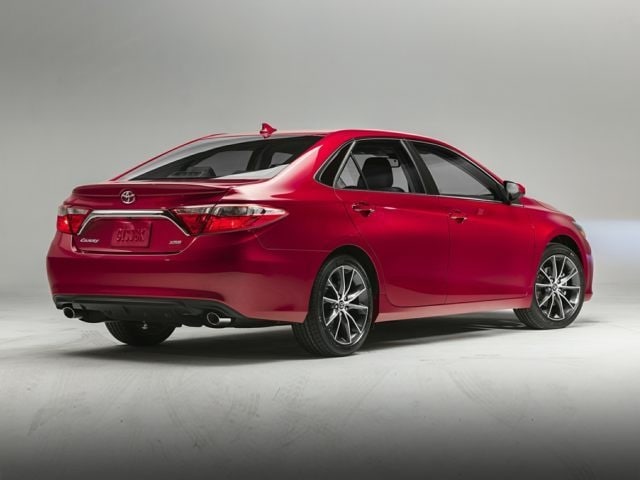 Volkswagen Golf
The fun-to-drive Volkswagen Golf compact hatchback is among the best in its class, according to Car and Driver.
This four-door is fuel efficient, getting 29 mpg in the city and 39 mpg on the highway with the manual transmission option. It's comfortable for passengers, with a functional interior, and the cargo area can hold 15 carry-on bags with the back seats folded down.
New Golf starting price is around $24,000 but used cars are available from $8,000 to $17,000, depending on model and year.

Toyota Corolla
Inexpensive, well-equipped and safety-minded is how Car and Driver describes the compact Toyota Corolla. It's another fuel efficient car on our list, getting 31 mpg city and 40 mpg highway. If you need more back seat space, go with the sedan rather than the hatchback.
The Corolla offers a host of standard driver-assist features including forward collision warning, automated emergency braking, lane-departure warning and lane-keeping assist. Starting price is around $21,000 but used models go for $8,000 to $17,000 depending on year and trim.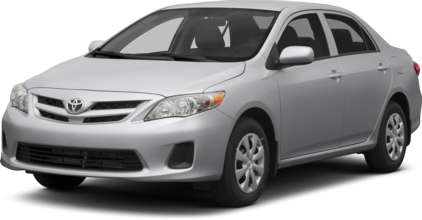 Subaru Outback
The Subaru Outback is a great choice for young people who commute during the week and love outdoor adventure on the weekends.
The popular wagon is fuel efficient, getting 26 mph in the city and 33 on the highway, perfect for those weekend road trips. With standard all-wheel drive and 8.7 inches of ground clearance, it's suitable for light off-roading and handles well in rain and snow.
Starting price is $26,795, but you can find used Outbacks from $10,000 to $17,000.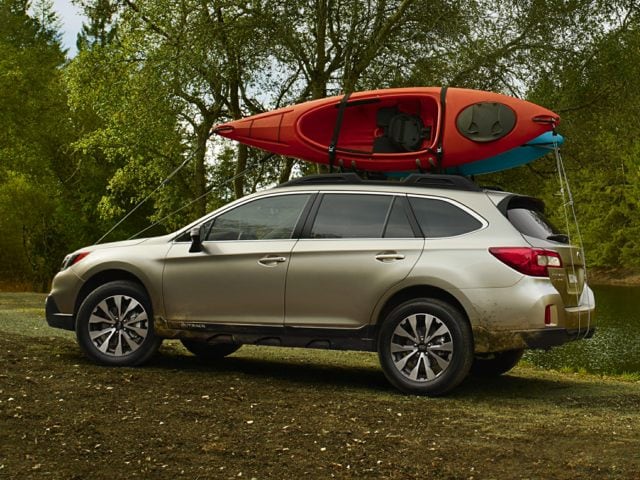 Honda Accord
The midsize Honda Accord is considered a best in class for the money. The four-door sedan is engaging to drive, has a spacious, comfortable interior, a large trunk, exceptional reliability and a host of standard safety features. The list of why this is a great car for someone on a budget could go on and on…
Starting price for the Accord is about $26,000, but used cars can be found from $9,000 to $19,000.

Shop Honda Accord
Kia Optima
The Kia Optima is another best value in the midsize sedan class. According to U.S. News and World Report, positive attributes include a "spacious and premium cabin, intuitive infotainment system, smooth ride and stellar predicted reliability rating."
Fuel efficiency is also good, at 27 mpg city and 37 mpg highway. The Kia Optima's new starting price is about $24,000, but you'll be able to find used cars from $8,000 to $15,000.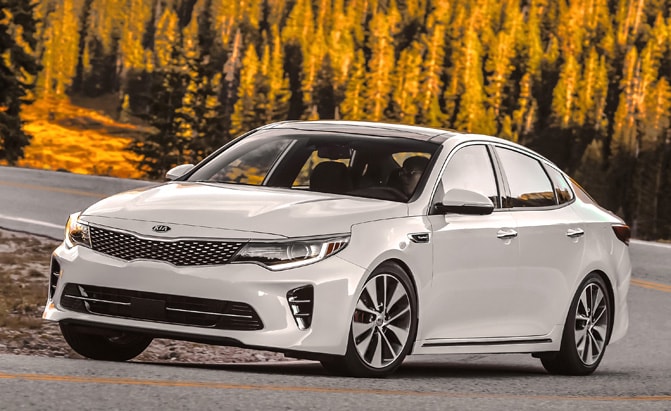 Most Affordable Luxury Models
For young professionals set on buying luxury cars, here's a list of some of the most practical, most affordable luxury sedans and SUVs.
Acura ILX
Acura's smallest model, the ILX is a compact four-door. Starting price new is about $27,000, but you can find one from $10,000 to $21,000 used.
Pluses include plenty of room for the driver and the front-seat passenger, and nice-to-have standard features like sunroof and heated sport seats with power adjustments for the driver. Gas mileage is 24 mpg city and 34 mpg highway.

Shop Acura ILX
Lexus UX
The Lexus UX is a compact SUV but reviews say it's more like a hatchback.
Lexus' smallest car is "classy and sporty" with a posh interior and a host of standard features, including a "loaded infotainment system with Apple CarPlay and Amazon Alexa compatibility," according to Car and Driver. The hybrid Lexus UX gets 41 mpg in the city and 38 mpg highway.
Starting price for the UX, which debuted in 2019, is around $34,000, but used models start at around $27,000.

Shop Lexus UX
Audi Q3
Another on our list, the Audi Q3 is described as a "cheeky little SUV" by Car and Driver. This four-door crossover comes standard with all-wheel drive and lots of pep, making it fun to drive. It also comes with Audi's reputation for good reliability.
The Audi Q3 gets decent gas mileage - 22 mpg city and 30 mpg highway. Starting price for the Q3 is about $35,000 but used ones can be found from $12,000 to $28,000.

Shop Audi Q3
BMW 2 Series
Another German auto on our list, the BMW 2 Series is available as a coupe or a new four-door sedan called the 2 Series Gran Coupe.
A top small luxury car, the BMW 2 Series is a well-rounded car "with powerful engines, adept handling, a well-built interior and a solid safety score," according to U.S. News and World Report. It gets 25 mpg in the city and 32 mpg on the highway.
Starting price is around $35,000, but used cars can be found for $15,000 to $30,000.

Shop BMW
Buying A Great Car As A Young Professional
You've landed that dream job and buying a shiny new vehicle may be tempting. But it's economical to consider a used car with good reliability, fuel economy, cargo space and safety features if you're a college graduate or young professional living on a budget.
At EchoPark, we can help you find an affordable and reliable used car or used SUV to that meets your needs for commuting, weekend adventures and beyond. Call us today and start the search for your next car.