The 5 Best Cars For Dog Owners
Dog lovers naturally want to take their best friend everywhere. And whether your dog is a 5-pound Yorkie or 150-pound Great Dane, there's a car for you and your pooch.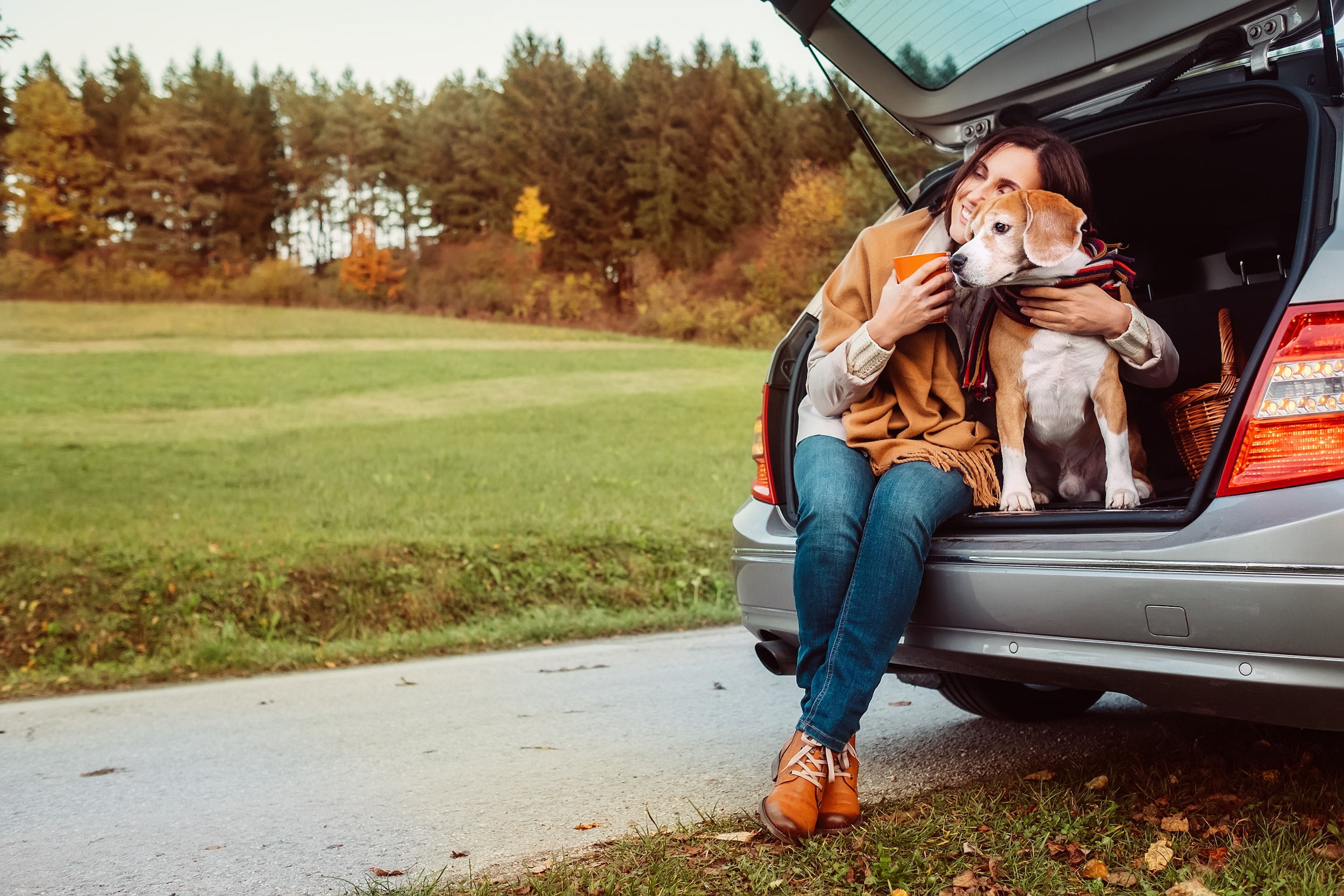 Dog-friendly vehicles include the Honda Odyssey and Toyota Sienna, which have a third row and removable seats perfect for maneuvering around your dog's kennel. But we've compiled a list of smaller dog-friendly cars in case you're not ready for a minivan.
Wanna go for a ride? If you're thinking about getting a new car, take a look at our best cars for dogs.
What Makes A Good Car For Dogs?
Cargo Space
Especially for owners of large dogs, a decently sized cargo area is a must. Roomy back seats allow plenty of space for big dogs to lounge comfortably while on the road.
Space for dog crates is also nice if you prefer to travel with your pet safely tucked in their crate. If you do decide to use a crate, vehicles with flat floors and strength-rated tie-downs will help ensure the safety of your canine companion.
Easy To Clean
Pet stains happen, so for those who want to travel a lot with their dog, an easy-to-clean interior is a must.
Looking for cars with easy-to-clean upholstery like leather or leatherette will give you a much easier time than cloth seats. If you do want fabric seats, plastic seat covers will help protect your car and make cleanup a breeze.
Removable floor mats and a rear hatch for easy access are also a plus.
Climate Control
When parked in the sun, cars become ovens, and the interior temperature can increase by 20 degrees in just 10 minutes.
Because dogs usually sit in the back, and some dog breeds are especially heat intolerant, climate controls in the rear seats are always a good idea if you travel a lot with your dog. Breeds like bulldogs, pugs and Boston terriers can have trouble breathing when the temperature rises.
Ride Height
For older dogs especially, lower ride heights make it easier to get in and out of a car. A lower ride height will also make it easier for you to lift them or their crate in and out if needed. Adding lift gates to the rear of the car is another option if higher ground clearance is a priority.
The Best 5 Cars For Dogs
Our list of the best cars for man's best friend includes SUVs with good cargo space, automated lift gates, good climate controls and other features that will make it easy and fun to travel with your dog.
Subaru Outback
If you and your dog like to explore trails less traveled, the Subaru Outback, a midsize SUV, is a great option for dog owners. With 8.7 inches of ground clearance and all wheel drive, it's perfect for enjoying the fresh air and going off road. You can also opt for a turbocharged engine, and it has a towing capacity of 2,700-3,500 lbs.
With the seats up, the Outback has 32.5 cubic feet of cargo space. With backseats down, there's 75.7 cubic feet of space – plenty of room for your dog, a crate, camping gear and more.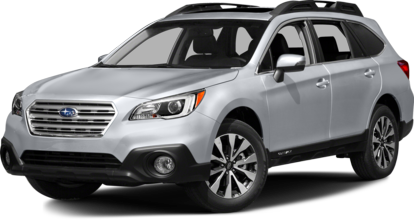 Shop Subaru Outback
Volkswagen Atlas
The Volkswagen Atlas, a large SUV, is a champion of cargo space, with 96.8 cubic feet of space with the second row and third row seats folded flat. The Weekend Edition, specifically, is great for dogs because of the cargo divider it comes with.
You can get faux leather upholstery with the SE and SEL trims of the Atlas, making it easy to clean. These trims are also available with tri-zone automatic temperature control in the second and third row seats, ensuring that your four-legged friends keep cool or stay warm on the journey.

Honda CR-V
The Honda CR-V may be a compact crossover SUV, but it's a pack leader when it comes to cargo space, with 39 cubic feet of space with seats up and 75.8 cubic feet with seats down, plenty of space for your four-legged traveler. A low cargo floor makes it easy to lift older dogs or crates into the SUV.
The CR-V also has climate control in the back, which means your dog will stay comfortable no matter the temperature.




Shop Honda CR-V
Nissan Rogue
The Nissan Rogue also has good cargo space, with 36.5 cubic feet with seats up and 74 cubic feet with seats down.
What sets this midsize SUV apart is its motion-activated liftgate, making getting your dog and a crate in and out of the back a breeze. The 2021 Rogue has available pull-up sunshades on the back doors and optional Tri-Zone Climate Control so you can keep the back part of the cabin at the perfect temp for your dog.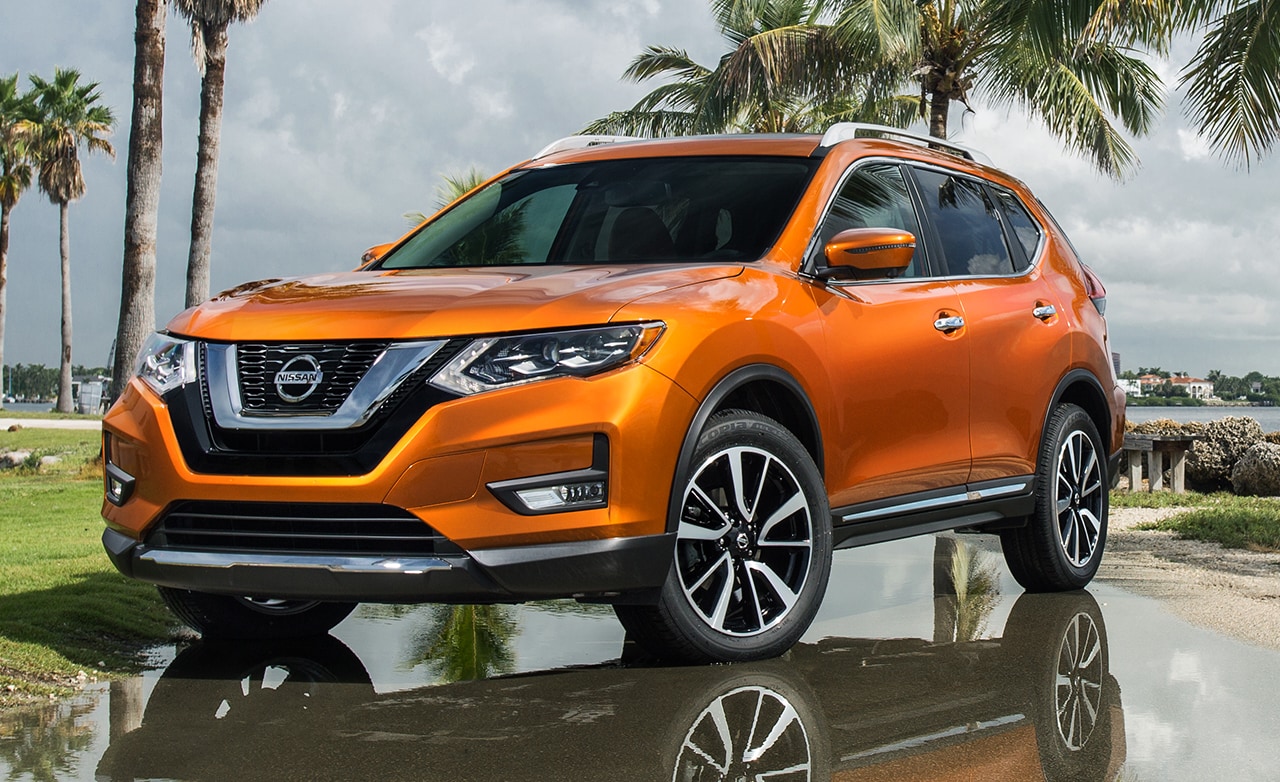 Shop Nissan Rogue
Subaru Crosstrek
Although a compact SUV, the Subaru Crosstrek still features plenty of space for kennels, toys and whatever else you might need for a day out with your dog. The Crosstrek has 20.8 cubic feet of cargo space with the seats up and 55.3 cubic feet with the seats down.
With a ground clearance of 8.7 inches, the Crosstrek is suitable for light off-roading, which means you and your dog can get to tougher to reach trailheads for a day in the woods.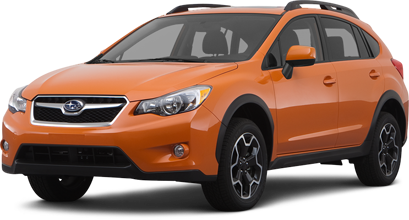 Shop Subaru Crosstrek
Buying The Perfect Canine-Friendly Car
Your dog is a major part of your life. Whether you're taking your furry friend to the veterinarian, the park, a camping trip or a local brewery to hang out, you'll want a dog-friendly car to keep them safe and comfortable.
Contact an EchoPark Experience Guide today for assistance in finding the best vehicles for you and man's best friend.