10 Best Cars for Short People
The average height in the US is 5'4" for women and 5'10" for men, give or take two or three inches.
Anyone who falls more than a few inches below average height may find choosing the right car more difficult. Shorter people often need to look for features such as fully adjustable seating and increased visibility when choosing to buy a car.
If this sounds familiar – don't worry. There are plenty of car makes and models available that are suitable for shorter people.
Visibility
Visibility is a key safety issue when driving. All drivers need to be able to clearly see the road ahead to be aware of potential hazards.
Certain models are not always suitable for the shorter driver, as the configuration of seat to windshield does not provide enough clear visibility.
The vehicles with best visibility for short drivers have larger windows and a higher driver's seat. Additional features such as side cameras and blind spot monitoring can also be handy.
Driving Position Adjustments
Another key consideration is how adjustable the driver's seat is. Shorter drivers need to be able to move the seat to a height that allows them a clear view of the road, without taking the pedals too far out of reach.
The ideal driving position allows the driver to reach all the pedals and controls without stretching.
Comfort
Comfort is another factor that can often be tricky to find for shorter drivers.
Vehicles with lower step-in heights, automatic trunk opening, tilt-adjustable steering wheels and power-adjusted seats are more likely to offer a relaxing driving experience.
The Top Car Models for Short People
When looking at the best cars for short people, there are various factors to be considered. These include body style, vehicle dimensions, extra features and capabilities.
Simply because a car is small doesn't mean it's a good choice for a short driver. Many larger vehicles are better equipped to suit shorter drivers.
The following ten vehicles meet the main criteria that most drivers at the smaller end of the scale will be looking for.
Mercedes-Benz S-Class
The Mercedes-Benz S-Class series includes design features that most shorter drivers are looking for. This luxury car is powerful and safe, offering a smooth ride with great visibility and adjustable seating.
Nissan Altima

The Nissan Altima has a compact size that is ideal for the shorter driver. This model combines fun with practicality, with a surprisingly spacious interior allowing for passengers and luggage to be transported easily.
For shorter drivers, the Altima offers a telescoping and tilting steering wheel which can be adjusted to suit, along with a sliding center console that can be moved into the most comfortable position.
Subaru Outback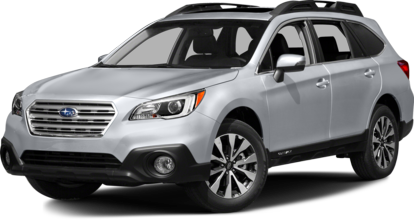 The Subaru Outback combines the practicality of a station wagon with the best features of a sedan. It has increased ground clearance for higher visibility, without being so high that shorter drivers need to stretch to get in the vehicle.
Power-adjustable seats allow drivers of all heights to quickly align the space to meet their needs.
Kia Soul
When looking for the best SUV for short drivers, you do not have to look much further than the Kia Soul.
This compact yet sturdy model has a roomy interior with a raised driving position and rearview camera as standard. It comes with a whole host of advanced safety technologies including blind-spot collision warning.
BMW 7 Series
As a full-size luxury sedan, the BMW 7-series may not be anyone's first thought when considering the best car for short drivers.
But this roomy vehicle has great visibility and fully adjustable seating, along with high-tech specs like gesture control, allowing drivers to alter radio and Bluetooth settings at the wave of a hand.
Ram 1500
The Ram 1500 features everything the shorter driver needs – without compromising on the power of the vehicle.
This pickup truck is certainly not compact, but with adjustable steering column, pedals and seat and large windows for increased visibility, the Ram 1500 can be tailored to meet the needs of drivers of all heights.
While the high ground clearance does mean stepping up to access the vehicle, once inside, drivers will find the height of comfort even as a smaller driver.
The tailgate is optionally configurable with a two-step outwards opening mechanism, meaning shorter drivers will not have to lean over a high barrier to access the truck bed.
Mazda 6
The Mazda 6 is low and sporty, so it's comfortable to get into while offering great visibility.
This stylish vehicle is mid-size, with a range of adjustable seating options and even a height-adjustable passenger seat.
Lexus ES
The Lexus ES is a stylish and sporty luxury car that sits low to the ground, so it's easy to access.
The wide windshield and multiple options for seating adjustments mean visibility is not compromised. Features include cameras to help cover any blind spots.
Comfortable luxury is a key selling point for the Lexus ES, with seating that feels almost like sitting on the couch at home.
Porsche Cayman
The Porsche Cayman is a high-end sports car that has been designed to improve on the drawbacks of sports cars, such as lowered visibility, cramped seats and low roofs, without compromising on the overall style.
This is an attractive, zippy car that offers expansive views through both windshield and side windows, coupled with some of the most advanced adjustable seating on the market.
The Adaptive Sports Seat Plus package provides 18-way electronic seat adjustments for one of the most comfortable drives available.
Honda Odyssey
The Honda Odyssey is one of the best minivans for short drivers, with a low step-in height and fully adjustable seating.
The Odyssey comes with eight-way power adjustable controls for driver's side seating as standard, with optional seat memory and four-way power lumbar support settings in higher trims.
The steering wheel can be adjusted through both telescopic and tilt movements and all-round visibility is expansive through the large windows.
Pick Up a Used Vehicle at EchoPark
EchoPark specializes in providing all customers with a wide range of choices, each competitively priced and available with in-house financing.
Shorter drivers will find many of the above models in their local showroom, alongside a variety of other cars that offer similar features.