The 10 Best Used SUVs For Towing
SUVs, or sports utility vehicles, are one of the best categories of car to consider if you want to tow a trailer, camper, horse trailer or anything else.
The heavier weight of an SUV combined with four-wheel drive as standard makes these vehicles among the strongest and safest when it comes to pulling extra weight. Used SUVs offer improved stability on the road, which equals a safer journey even when towing a heavy load for a long distance.
There are three primary considerations when choosing a vehicle that will regularly be used for towing. These are:
Tow rating

Stability

Gas mileage
Tow Rating
The tow rating of a vehicle is the maximum amount of weight it is legally cleared to pull. While this can be calculated based on the weight of the vehicle, it is always best to check the official tow rating of any SUV before purchase.
Towing more weight than the tow rating or towing using a vehicle that has not been tested for towing is a criminal offense. Buyers should opt for a car with a generous margin when it comes to the tow rating to ensure they do not exceed the legal limit.
Stability
Stability is vital when towing heavy trailers or campers. The stability rating depends on the curb weight of the vehicle.
This is the weight of the SUV without any cargo or passengers on board. It can also vary depending on body length, the weight and shape of what is being towed, the number and weight of the passengers in the vehicle and whether the trailer or camper is single axle or twin axle.
As heavier vehicles, SUVs are often among the most stable.
Gas Mileage
Towing a heavy weight can mean using more gas. Car buyers therefore need to consider gas mileage before making a purchasing decision.
Towing can affect the MPG rating of a vehicle by as much as 30%, reducing fuel efficiency drastically. Drag also forces the engine to work harder and when towing, there are more objects in the road experiencing drag.
Diesel-powered engines tend to be more fuel efficient than gas engines when towing.
Family-Size SUVS Suitable for Towing
Family-size SUVs are ideal for towing campers or trailers for family vacations, or for towing larger loads for any reason. There are many great family-size SUVs on the market with a variety of towing limits
2020 Ford Explorer
Towing Capacity: 5,300 pounds
The 2020 Ford Explorer has rapidly become one of the best-loved family SUVs in the US since release in late 2019. It is currently the best-selling three-row crossover for family cars in America, and with good reason.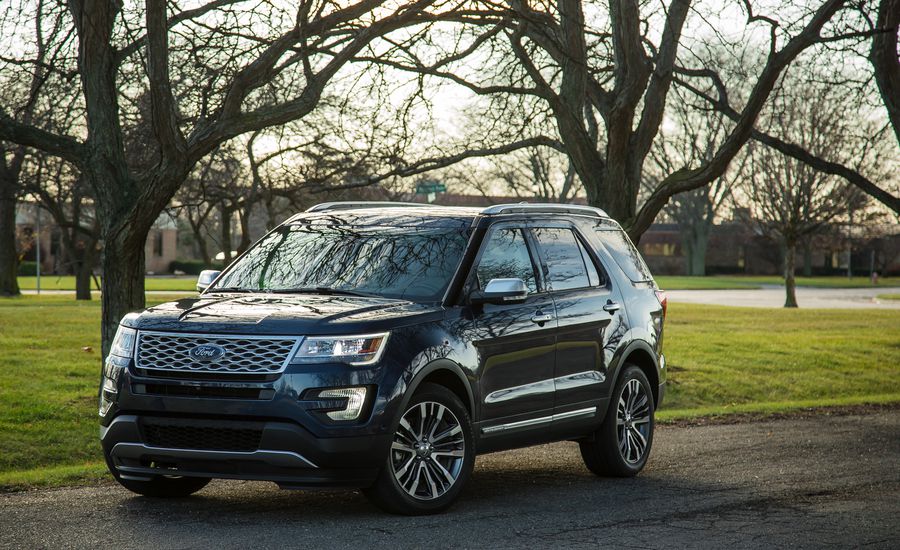 This model has rear-wheel drive with optional all-wheel drive, lots of electronic safety features and a range of turbo-charged engines to choose from.
All Explorer models come with the option to add the Class III Trailer Tow Package, which includes everything you need to tow up to 5,300 pounds of camper or trailer – well above average for a crossover SUV.
2020 Nissan Pathfinder
Towing Capacity: 6,000 pounds
This edition of the Nissan Pathfinder is a behemoth among towing SUVs. The impressive tow rating of 6,000 pounds means it can transport even the largest of family-size camping trailers or a top-spec fishing boat with ease.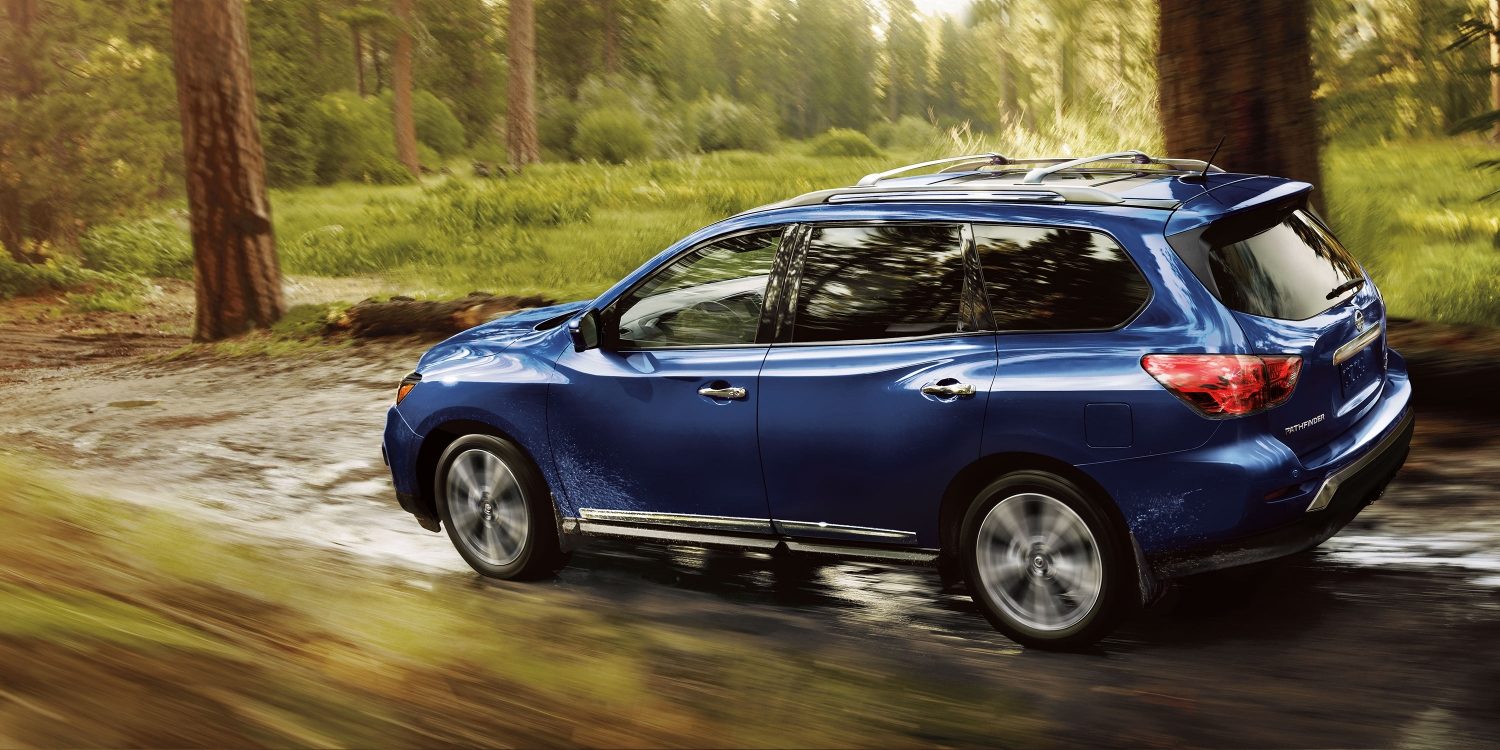 A range of Class III hitch options make the 2020 Nissan Pathfinder one of the strongest and most stable options on the market, with customization options and accessories designed to ensure you can transport anything, including livestock trailers. With intelligent 4x4 steering, you can even take that fishing boat out in the depths of winter.
2018 Land Rover Discovery
Towing Capacity: 7,700 pounds
The Land Rover Discovery is designed to facilitate off-road driving even with quad bikes, fishing boats, campers or livestock trailers attached.
The 2018 model starts with a braked towing capacity in excess of 7,700 pounds, which makes this one of the best used SUVs for towing.
Each Land Rover Discovery comes with a wide range of optional extras to improve towing performance, including multiple tow bars and towing electrics. Advanced Tow Assist allows drivers to control trailer direction even when reversing, while the Surround Camera System provides 360-degree views in any direction.
2018 Jeep Grand Cherokee
Towing Capacity: 7,200 pounds
The 2018 Jeep Grand Cherokee consistently rates highly in the SUV market and has a range of attractive features, which include an impressive towing capacity of 7,200 pounds at the higher end of the specifications. Even the smaller 3.6-liter engine versions can tow up to 3,500 pounds.


The Jeep Grand Cherokee range offers buyers a huge lineup of extras that can be added to improve stability, tow rating and gas mileage when towing. These include additional towing capacity with certain trims when the Trailer Tow package is added.
2017 Cadillac Escalade
Towing Capacity: 8,300 pounds
The 2017 Cadillac Escalade has the capacity to tow the largest campers and trailers on the market, even with heavy loads inside. The towing capacity is a huge 8,300 pounds – almost enough to tow two full-sized campers.

There are multiple optional technology add-ons available to make towing heavy loads easier. These include surround-view cameras and a HD live-stream camera for rear views, making this one of the best family-sized SUVs for towing.
Small SUVs Suitable for Towing
Size is not always everything when it comes to towing. There are many small SUVs with towing capacity plenty high enough for the average family.
A compact SUV of the right make and model can pull an average camper, trailer or boat with ease, without taking up too much room in the driveway.
2020 Chevrolet Equinox
Towing Capacity: 3,500 pounds
The Chevrolet Equinox is a small SUV with a capacity to meet most average towing requirements. The 2020 models come in a range of options that can tow anywhere from 1,500 pounds with a smaller engine to 3,500 pounds with the larger engine.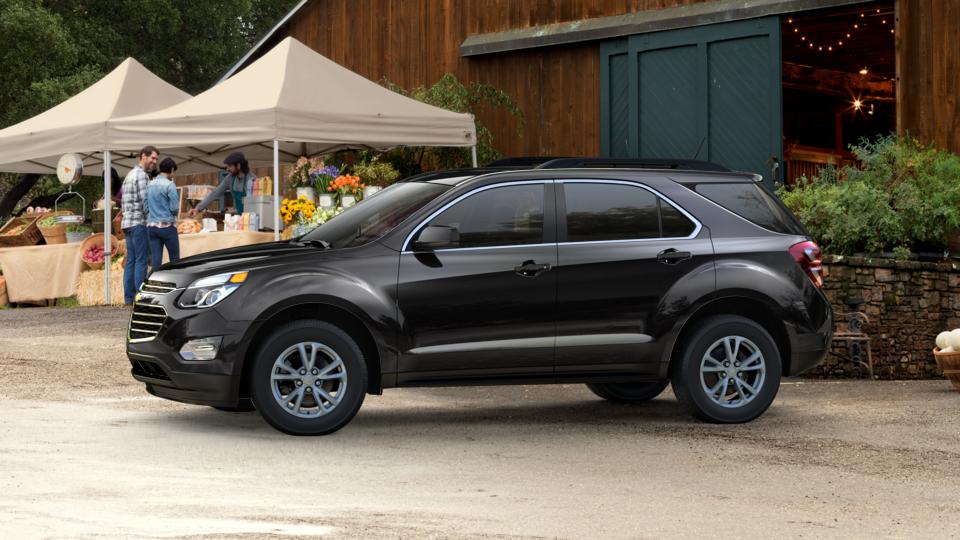 Most people transporting adventure gear such as dirt bikes, jet skis or small trailers will find 1,500 pounds to be adequate.
3,500 pounds is enough for a small camper, a lightweight fishing boat or a trailer with a heavier load.
2021 Ford Escape
Towing Capacity: 3,500 pounds
The Ford Escape is a popular compact SUV with competitive specs when it comes to towing capacity. The all-new 2021 Escape can tow between 1,500 and 3,500 pounds, depending on the trim package.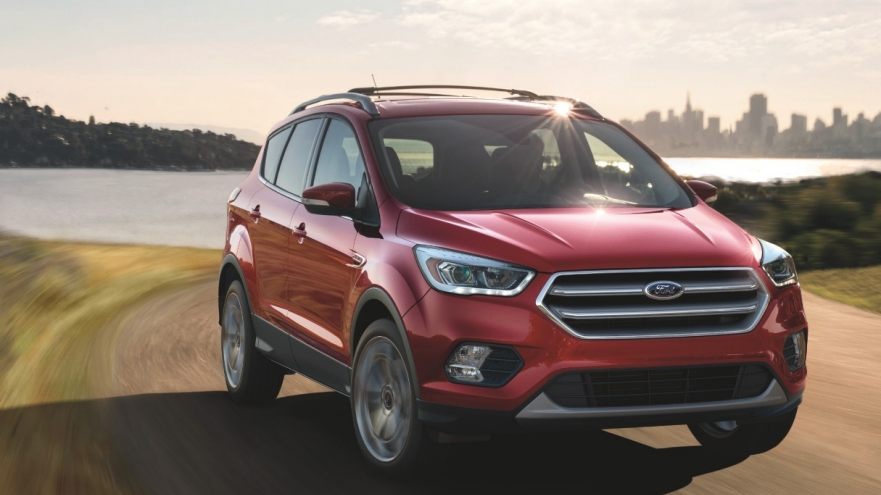 The trailer package includes a 4-pin wiring harness on the hitch receiver with built-in sway control, helping drivers stay in control on any terrain.
2021 Toyota RAV4
Towing Capacity: 3,500 pounds
The 2021 Toyota RAV4 is an excellent choice for those that want a good all-round vehicle. The towing capacity of 1,500- 3,500 pounds will suit most small trailers or RVs and four-wheel drive helps drivers stay steady no matter where they go.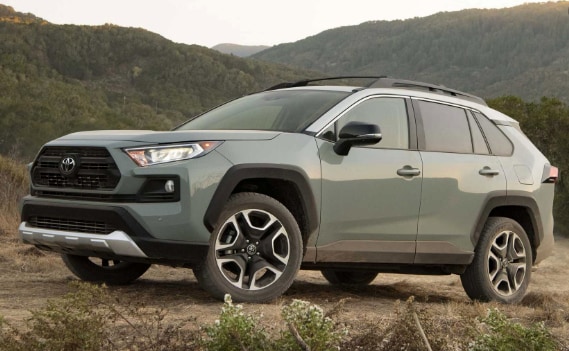 There is plenty of cargo room in the vehicle itself, meaning luggage can be transported within as well as on a trailer.
2020 Jeep Wrangler
Towing Capacity: 3,500 pounds
The 2020 Jeep Wrangler comes with multiple trim options, including towing packages that can deliver up to 3,500 pounds of towing capacity on four-door models. The smaller two-door versions are still relatively impressive, with capacity to tow up to 2,000 pounds.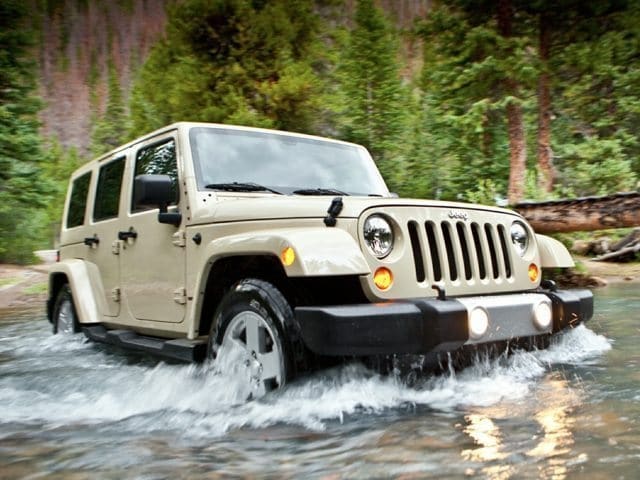 This is enough for a small trailer or a couple of dirt bikes with room to spare.
2021 Cadillac XT5
Towing Capacity: 3,500 pounds
The sporty and agile 2021 Cadillac XT5 provides a towing capacity of up to 3,500 pounds, ideal for sports enthusiasts transporting items such as jet skis or dirt bikes.

Three different trim levels and a stylish interior and exterior make this model ideal for those that like to combine style with practicality when choosing a vehicle.
Buy an SUV with Towing Capability from EchoPark
EchoPark specializes in high quality used cars at competitive prices, including some of the best used SUVs for towing. If you've got a trip to the lake or an exciting outdoor adventure in the pipeline, give us a call to start your search for the perfect towing vehicle.