Is a Mazda a Reliable Car?
If you're looking for reliability, there are few brands more dependable than Mazda.
As the fifteenth largest car manufacturer in the world, the Japanese company Mazda is renowned for producing high quality cars, although many would be surprised to find that they initially started out in the early 20th century as a cork manufacturer.
Today, Mazda is a popular car manufacturer known globally for producing some of the best and most affordable cars on the market. From the roomy Mazda CX-5 SUV model to the convertible MX-5 Miata[MJ(1] , there are plenty of choices for a range of different driving needs.
Mazda Reliability Ratings
According to Consumer Reports, Mazda has been voted the most reliable car brand on the market.
Mazda tops of the list with a score of 83. This was followed by Toyota with a score of 74, Lexus at 71 and Honda at 63. Some of the poorest scoring models included Tesla, coming in with a score of just 29, and Volkswagen with a score of 36.
How Is Reliability Judged?
When scoring Mazda on reliability, reports take into account factors like the:
Number of times it breaks down per year

Average repair cost and repair time

Warranty offers available
Why Does Mazda Score So Well for Reliability?
According to reports, while Mazda is known for producing trendy but efficient models (with their tag line being 'Zoom Zoom') Mazda has a consistent approach to producing new models, in which redesigns tend not to defer too far from the original models.
The age old debate for car manufacturers that cars can either be fast and sporty but high maintenance, or sacrifice design for good old reliable performance, has been turned on its head by Mazda. Mazda has proved that design does not need to be sacrificed when producing fun and sporty car models.
The most top rated features on the Mazda include the high quality infotainment system and dual clutch gear shifters that utilize electronic controls while giving the same feel as a manual.
What are the Most Reliable Mazda Models?
Let's take a look at some of the most highly rated Mazda models below:
Mazda CX-3


The Mazda CX-3 is highly rated for being an agile subcompact SUV. While the entry price is on the higher side, this model is surprisingly affordable to run due to a strong fuel efficiency.
While it doesn't quite meet the spec of a sports car model like that of the MX-5, the CX-3 feels like a springy hatchback to drive.
The CX-3 has been discontinued for 2022, as it is not available in a hybrid model. Mazda is ramping up the initiative to reduce their annual CO2 emissions. However, used CX-3 models are available at EchoPark.

Shop Mazda CX-3
Mazda CX-9
The Mazda CX-9 is one of the most impressive SUV models on the market. With top-rated handling capabilities, this model introduces drivers to the sports car feel, while providing all the space you would need in a family car.
It has a 4-cylinder turbo-charged engine for tackling the freeway, with an impressive interior design including a range of driver assist features and a dashboard infotainment system withGPS, music connectivity and a lot more.

Shop Mazda CX-9
Mazda CX-5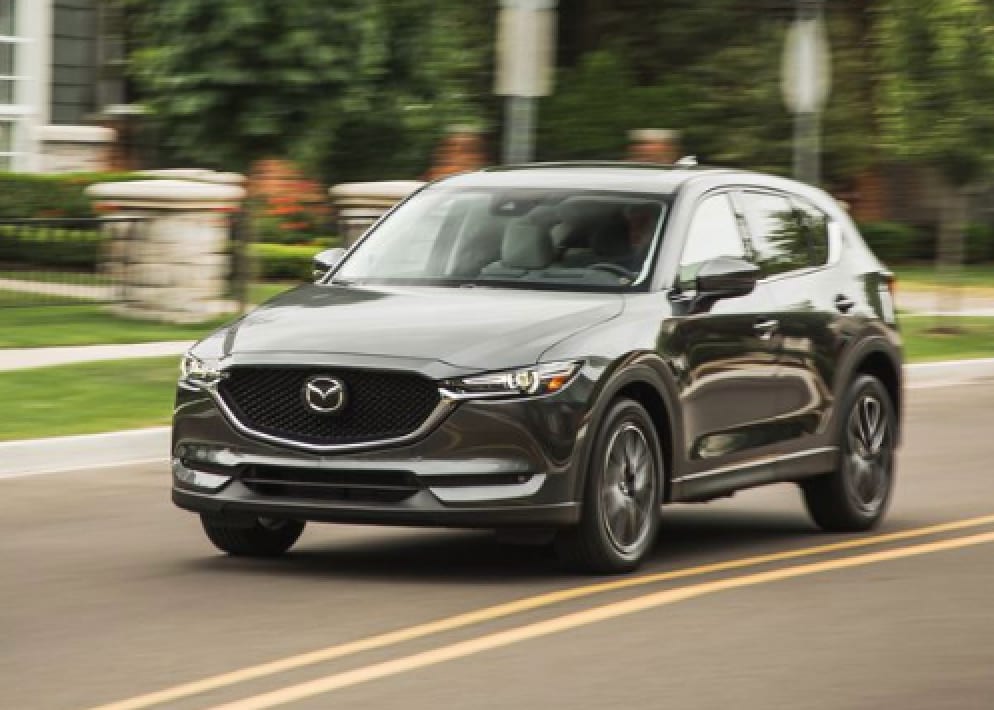 If you're looking for a smaller and more compact car, while still maintaining that quality and high style, then the Mazda CX-5 compact crossover SUV could be the ideal choice.
This model has a 1.6-liter turbo engine, which means there are no sacrifices on performance. The CX-5 can do an impressive 0 to 60 in 8.1 seconds. This is a small car you wouldn't want to underestimate, with long term durability to boot.

Shop Mazda CX-5
Mazda CX-30
The Mazda CX-30 is a subcompact SUV that doesn't provide as much speed as some of the other models, but is nonetheless a great car to drive.
With a high end interior design, roomy cabin and a sizable trunk, this Mazda model is top rated as a dependable family car.
Mazda 3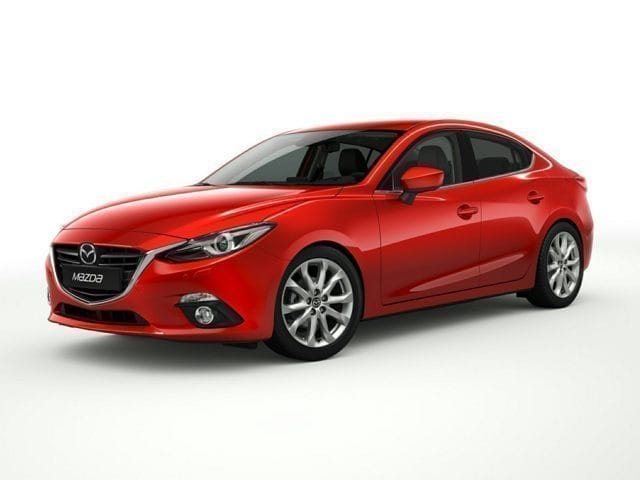 Available as both a hatchback and a sedan, the Mazda 3 has one of the highest driver engagement ratings, a 2.5-liter 4-cylinder engine and both front-wheel drive and all-wheel drive options.
This model also enjoys excellent fuel economy, so you'll save money on gas during its long lifespan.

Shop Mazda3
Mazda 6
The Mazda 6 has an impressive, chiseled body and is one of the best sports sedan models in its price range.
Top notch features include a turbo-charged engine, 6-speed automatic transmission and superior, agile handling. This model includes a plush, luxurious interior with host of entertainment options for long drives.

Shop Mazda6
Buy a Used Mazda from EchoPark
Mazda offers the reliability you need in a car, while also leveling up on performance and aesthetics.
Whether it's for the daily commute, a weekend road trip or shuttling the family, Mazda's unparalleled reliability won't let you down.