Is Kia a Reliable Car?
As the sister company of Korean car manufacturer, Hyundai, Kia offers an affordable alternative with a low cost to entry, as well as low running costs.
Kia's most popular model is by far the KIA Sportage SUV, offering one of the lowest entry costs for a family friendly SUV, competing with cars like the Jeep Renegade and Toyota RAV4.
Other popular Kia models include the Rio, a smaller offering for those looking for something modest and comfortable. Moving up the chain a little there is the Kia Niro and Soul. There's also an impressive range of hybrids and electric cars on the market too.
Since the brand's launch in the early 2000s, Kia has come a long way and made a lot of significant technological developments. With improved performance across the board, a diversified range and a host of safety improvements, Kia is one the best family-friendly and affordable brands on the market.
Kia Reliability Ratings
When considering buying a used Kia, reliability is sure to be near the top of your list.
According to a recent consumer report, out of 26 popular car brands, Kia came 15th on the list with a rating of 45 for reliability.
By comparison, Mazda and Toyota scored the highest with a rating of 83 and 74, while Tesla came second to last with a score of 29 and Lincoln came last with a score of 8.
Models that scored closely alongside Kia included Audi with a score of 46, Chevrolet with a score of 42 and Volvo with a score of 41.
Average repair costs are also a factor. Kia models have a higher than average annual repair cost, with prices ranging from $434 for the Kia Rio, to $533 for the Kia Sorento. While the entry price to purchase a used Kia is low, it's worth factoring in how much you may spend on repairs.
How is Reliability Judged?
There are a range of factors taken into consideration when giving a car model a reliability rating. These include:
Industry standing: The reputation of the brand within the automotive industry

Coverage: This is based on the types of extended warranty plans available, including the coverage terms and other benefits like roadside assistance.

Cost: Companies that provide lower coverage costs generally get a higher score here.

Critical reception: The opinions of professional car critics is also a factor.

Customer service: Determined by customer reviews, responsiveness and helpfulness ratings
Why Does Kia Score So Well?
In recent years, Kia has made vast improvements which has helped to revamp its reputation. A Kia model is now known as a practical and reliable family car.
While the brand isn't known for luxury, it's made great strides in terms of reliability. One of the best features of a Kia is its long warranty period - most Kia models offer a five-year bumper to bumper warranty and a ten-year powertrain warranty.
The industry average is a three-year and a five-year warranty, so Kia overperforms here. Kia also has a RepairPal rating of 4.0 out of 5.0, with owners reporting very few mechanical issues within the first 3 years of having the car.
Reports suggest that if the car is well maintained, it is likely to run smoothly for as long as a decade.
What are the Most Reliable Kia Models?
Below, we'll take a look at some of the most reliable Kia models on the market.
Kia Optima
The Optima has a great design, with plush luxury styling inside for added comfort. For families looking for reassurance, the Optima is an excellent option as it goes through rigorous testing and features reassuring safety credentials.
This model is also affordable to run with a strong fuel economy.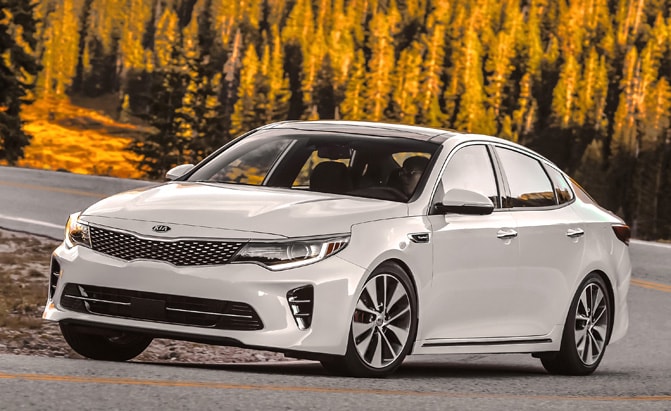 Kia Sportage
The Kia Sportage is an ideal family vehicle, offering an impressive level of on-board technology with a roomy interior.
While the fuel economy isn't favorable, the Sportage ranks highly on safety and was a finalist in the U.S. News and World Report's Best Compact SUV for the Money category.

Kia Rio
As one of the cheapest models Kia offers, the Kia Rio is a stylish subcompact with enviable fuel economy.
This model offers a comfortable ride, with front-wheel drive and a serviceable 120-horsepower engine.

Kia Soul
The Kia Soul is a highly rated subcompact SUV, with ample cargo space and packed with user-friendly technology.
Safety features are standard but aren't the best from a Kia, but the Soul boasts high reliability scores. This model also includes a generous warranty period compared to its contemporaries.
Kia Niro
Fuel economy is the main benefit of the Kia Niro, with hybrid, plug-in-hybrid and fully electric versions all offering enviable miles per gallon.
The Niro isn't available with all-wheel drive, so it isn't suited to those in rural locations. However, this model offers strong safety credentials, reliable steering and is available with a five-year limited, or 10-year powertrain warranty.
Kia Sorento
The Kia Sorento is known for its impressive interior design, great tech stack, impressive warranty period and strong fuel economy.
Available in both front-wheel and all-wheel drive options, the Sorento has a spacious cabin and comes at an affordable price point for a midsize SUV.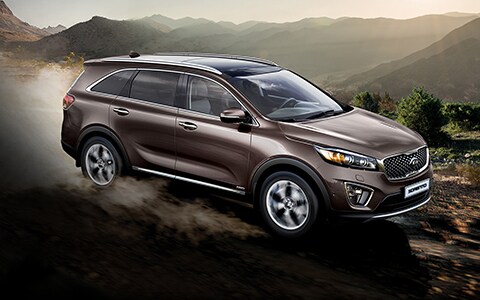 Buy A Used Kia From EchoPark
Looking for a reliable used vehicle? Kia has built a solid reputation as a designer of durable, fuel efficient and stylish cars and SUVS.
Bursting with innovative safety features, a used Kia is the perfect family car if you're focused on reliability.