The Best Used Coupes for 2022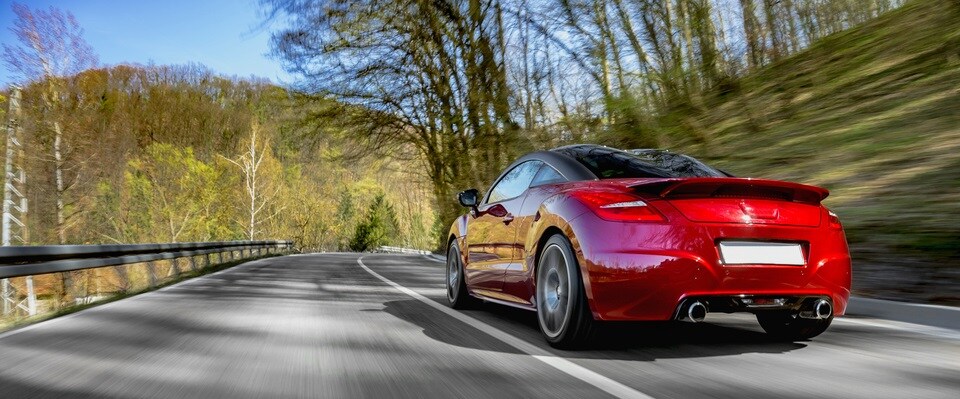 If you stop and stare at the sight of a sleek and sporty two-door as it cruises by on the street, then a coupe might be your next dream car.
A coupe has full-size front seats, rear seats and two doors. While the car's number of doors is its signature body style, some automakers have added a third door for easier access to rear seats. Typically, a coupe has a more slanted roofline, which means that the car loses some space in the rear seats.
Over the years, new types of the coupe were introduced, including the four-door coupe.
What to Think About When Buying a Used Coupe
However, if you have a large family or are thinking about growing your family, a coupe might not be a practical choice. Because of its design, a coupe almost always has less room in the back seats and trunk.
And speaking of practicality, coupes typically cost more than sedans at the dealership, and cost more to insure because many are considered sports cars. A used coupe is a good option
But if you want to pay more for style (and there's nothing wrong with that) or if you don't have a large family and you want an affordable vehicle that is fun to drive, the coupe could be the car for you. Its sleek and clean exterior is sure to turn heads, and those who love sporty performance will love getting behind the wheel of a coupe.
Our 8 Best Coupes
Our list of best used coupes runs the gamut from stylish and sporty commuters to brawny muscle cars.
Chevrolet Camaro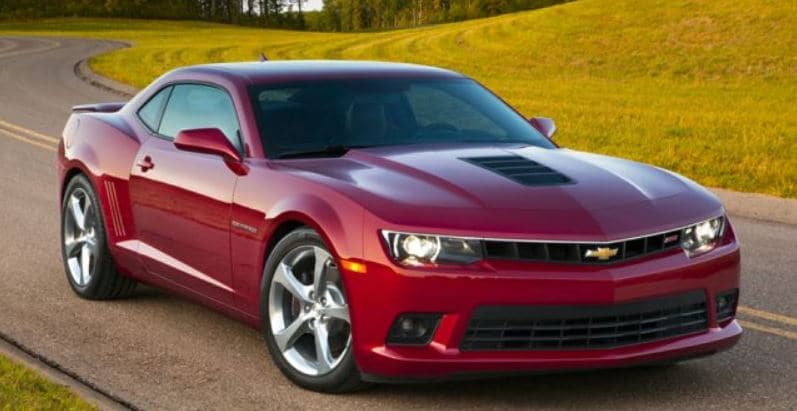 The Chevrolet Camaro has the ample engine power and agile handling you'd expect from an iconic muscle car, and the cramped backseat typical of coupes. But with the thrilling acceleration that up to 650 horsepower provides, backseat space may not be a priority anyway.
The Camaro is available as a coupe and (the more expensive) convertible, and has an attractive low base price among sports cars. Its infotainment system is easy to use. With 9.1 cubic feet of trunk space, the Camaro has less room than its rivals, the Ford Mustang and Dodge Challenger.
Dodge Challenger
A family-oriented muscle car? Possibly, as the Dodge Challenger has a roomy second row and can seat five and sports a huge trunk for its class, too. In 2021, the 807-horsepower supercharged Hellcat engine was added to the lineup.
With some of the most powerful engine options on the market, the Challenger accelerates like a rocket but lacks the deft handling of rival muscle cars. All-wheel drive is available as an option.
The Challenger is road-trip ready with 16.2 cubic feet of trunk space, larger than any other sports car's and rivaling some midsize and large sedans.
Mercedes-Benz C-Class
While the rear seats are cramped in the coupe and convertible versions of the Mercedes-Benz C-Class (also available in a sedan), this small luxury car has the high-quality interior and tech you'd expect from the German automaker.
Powerful engine options are offered, and the C-Class gives a smooth ride with good gas mileage. All-wheel drive is an option.
Heated seats became standard in 2021 models. This luxury car has a higher than average starting price, which makes buying a used Mercedes-Benz C-Class a good option.
BMW 4 Series
With its powerful engines and plush interior, the BMW 4 Series is one of the highest priced cars in its class - another reason to consider buying a used luxury car.
This BMW was redesigned for 2021 and offers a sporty and fun driving experience. Drivers will find a top-notch interior with high-quality materials throughout.
Tech features are intuitive, and the BMW 4 Series comes standard with a long list of advanced safety features such as rearview camera, driver drowsiness monitoring, automatic emergency braking, blind spot monitoring and front and rear parking sensors.
Lexus RC 300
The Lexus RC 300's sporty looks and competent powertrains make it ideal for stylish cruising, according to Edmunds. Inside you'll find excellent interior craftsmanship and a quiet ride while on the road. Like many coupes, the Lexux RC 300 offers less-than-ample back seat room and trunk space.
According to U.S. News and World Report, the Lexus RC may have a lower starting price than the BMW 4 Series, but the BMW is the more superior car in almost every way. But with its long list of standard features and driver-assist tech, many drivers will find a good value in the Lexus RC 300.
Audi TT
Stylish good looks, responsive to drive, not practical is the verdict on the Audi TT from Car and Driver. Passengers will find a tiny rear seat. Drivers may note a lack of driver-assistance features.
While not as performance oriented as rival sports cars like the Toyota Supra or Porsche 718, the Audi TT still handles well and is fun to drive. New for 2021 models is more standard equipment, including smartphone-mirroring functions, Nappa leather upholstery, a premium audio system, navigation and blind-spot monitoring.
Honda Civic
If you don't have a need for the speed of a muscle car or the poshness of a luxury car, the now-discontinued Honda Civic coupe may be a great choice for you.
Honda concluded production of the Civic coupe at the end of the 2020 model year, but there are still used Honda Civic coupes on the market. This highly-rated compact car is a competent commuter, with "robust engine options, lively handling, good fuel economy and handsome cabin materials," according to U.S. News and World Report.
Practical yet fun, the Honda Civic coupe is– a well-rounded choice if you're looking for an affordable two-door.
Ford Mustang
The iconic Ford Mustang offers an engine for every budget and speed need, from a capable 4-cylinder to brawny V8s. Other pluses include confident handling, intuitive tech features and a roomier than average trunk for its class.
In 2021, Ford equipped every Mustang with the CoPilot360 bundle of driver assistance features, which include automatic high-beam headlights, pedestrian detection, automatic emergency braking, forward collision warning, blind spot monitoring, and lane keeping assist, according to U.S. News and World Report.
Like most two-doors, the Mustang has cramped rear seats, one of the few faults reviewers could find for this muscle car. EchoPark guests love the Mustang too, making it our No. 1 selling coupe.
Buy a Used Coupe with EchoPark
Browse online or visit an EchoPark store near you to find the used coupe that suits your lifestyle. Our Experience Guides are here to help, and can't wait to see you drive off in the two-door car of your dreams.