10 Best Used Trucks For Towing
Pickup trucks have changed over the years and grown in popularity. They were once noisy, ugly vehicles used mainly for industrial jobs.
These days they're more family friendly and are often a good alternative to an SUV, because there's lots of storage space and they're really useful for towing. However, they are an expensive purchase, which is why a used truck is a great way to save money.
We've put together a list of important considerations when buying a used pickup, before revealing our top 10 used tow vehicles.
Why Use A Truck For Towing?
Pickup trucks are already very useful for transporting large items in the back but when you need to tow even larger, heavier items, pickup trucks are ideal. Due to their size and strength, they're ideal for towing trailers, boats, campers – anything you can hook on to.
Tow rating
In 2008 the Society of Automotive Engineers created a trailer tow rating that uses four categories of tests to calculate a legal maximum trailer weight rating. The acceleration, braking, handling and highway gradeability of pickups are tested before the maximum rating is given.
It's important to stay within legal restrictions when towing. Not only to avoid a run-in with the police, but to stay safe and avoid injury or damage to you, any passengers and the vehicle.
Comfort
In the past comfort was at the bottom of considerations for pickups. The bench seats were hard, steering wheels were gigantic and the rides were bumpy.
These days, with pickups as popular domestically as SUVs, comfort is much more important.
Stability
It's very important to buy a used pickup that can handle towing heavy loads. Any extra weight is going to affect its ability to keep you safe on the road.
Gas mileage
Pickup trucks are famed for guzzling gas, but they've come a long way in this department too. That said, when you're dolng out cash on a used pickup, you want to have enough money left for fuel stops.
The Top 10 Pickup Trucks For Towing
There's a range of brands and models, and cars of different ages, so dive in and take your pick:
Chevrolet Silverado 1500

Ram 1500

Ford F-150

GMC Sierra 1500

Toyota Tacoma

Jeep Gladiator

Chevrolet Colorado

GMC Canyon

Toyota Tundra

Ford Ranger
2020 Chevrolet Silverado 1500
Tow rating: 13,400 pounds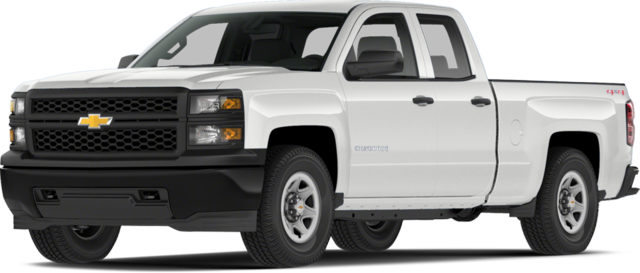 The 2020 Chevrolet Silverado maxes out at a whopping 13,400lbs, that's 100 pounds more towing weight than the latest model.
It also has a host of features, with the standard Trailering Package offering a trailering hitch platform, a 2-inch receiver, an automatic locking rear differential, a 4-pin connector and a 7-wire harness with a 7-way sealed connector.
The Silverado is a great all-round truck with size, power, comfort and fuel economy ticking all the boxes in our list.

Shop Chevrolet Silverado
2019 Ram 1500
Tow rating: 12,750 pounds


A great full-size pickup that is built to handle a very impressive total load, the Ram 1500 looks like a premium purchase too thanks to its trim levels. Journeys are smooth and a real joy – a million miles away from the rough rides of yesteryear.
Importantly, the 1500 is as capable as it is comfortable, with its 2019 tow rating one of the best out there.

Shop Ram
2021 Ford F-150
Tow rating: 14,000 pounds

Ford's latest F-150 is among the best used pickups you'll find, particularly for towing. This beautiful beast has always been one tough customer, but that gargantuan tow rating is astounding.
It doesn't scrimp on other important factors either. It's very spacious – six seats and bed sizes from 5.5 to 8.0-ft – and the hybrid-engine option lets you make the most of a noteworthy fuel economy.

Shop Ford F-150
2019 GMC Sierra 1500
Tow rating: 12,200 pounds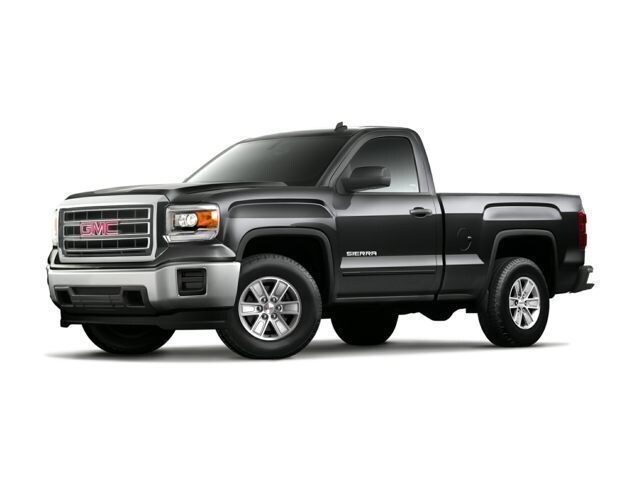 The 2019 and 2020 models of the GMC Sierra have the same excellent towing capacity, so the older model will likely be that bit cheaper. You can unlock its full roaring power with the additional Max Trailering Package, featuring heavier-duty rear springs and revised shock tuning for increased control.
Comfort levels are also high, thanks to heated and ventilated front seats and vast bench seats in the back. USB charging ports mean you can keep little ones busy on long journeys with digital devices.

Shop GMC Sierra
2020 Toyota Tacoma
Tow rating: 6,800 pounds

Also lovingly known as the 'Taco', Toyota's brawny mid-sized pickup has gained a cult following among off-roaders through the years. For its size, that tow rating is not to be sniffed at.
In general, the Taco is old-school in many ways. But behind the muscle there's some impressive safety tech at work, including standard forward-collision warning and automated emergency braking.

Shop Toyota Tacoma
2021 Jeep Gladiator
Tow rating: 7,650 pounds

As versatile as it is strong, the mid-sized Jeep Gladiator is great for first-class towing. It can be configured to be doorless and roofless for fun adventures.
The Gladiator really shines when it comes to fuel efficiency. Averaging at about 24 mpg in the city, it's one of the most efficient on the market.

Shop Jeep Gladiator
2020 Chevrolet Colorado
Tow rating: 7,700 pounds
One of the best all-around pickups out there, Chevy's compact Colorado works as hard as much bigger pickups. There's a number of bed, cabin and engine sizes but the towing capacity is awesome whichever you choose.
It's just as happy in the city as off-road too. It has top-notch maneuverability so you can slip into parking spaces as easy as you can tow a large, heavy trailer.

Shop Chevrolet Colorado
2021 GMC Canyon
Tow rating: 7,700 pounds

Beneath the surface, the GMC Canyon is very similar to the Chevy Colorado but there's a bit more luxury here. This mid-sizer is marketed as a premium for good reason.
Heated and cooled seats make for a comfy ride, as does its rigorous handling skills. Despite its smaller size, the GMC Canyon's towing skills in no way disappoint.
Most models can manage 3,500 lbs but if you want to unlock its full potential, go for diesel and that way you can manage a full 7,700lbs.
2020 Toyota Tundra
Tow rating: 10,200 pounds

The 2020 and 2021 Toyota Tundra models are identical, so it's worth seeking out the earlier version for a better deal. Both have a towing capacity of between 8,800 and a huge 10,200bs, depending on which configuration you opt for.
In general, the Tundra is perfect if you're looking for a no-frills, good value workhorse. Towing power is one of its best attributes, but it also ranks highly for safety features.
Toyota's Safety Sense P driver-assistance suite includes adaptive cruise control, lane-departure warning and automatic emergency braking.

Shop Toyota Tundra
2019 Ford Ranger
Tow rating: 7,500 pounds

The 2019 version of Ford's mid-sized pickup offers the best tow rating so seek this one out. That's as good as a truck this size gets.
The Ranger is a super truck all around, marrying the power and appearance of a traditional pickup with the lighter weight of its true size. The Ranger's outward visibility is excellent, and a standard reversing camera and parking assist sensors will help you in whatever conditions you find yourself.

Shop Ford Ranger
Get A Used Truck For Towing
Still undecided on the best towing truck for you? Browse our full range of used trucks for towing to find the perfect model for you.