The 10 Best Trucks For Snow and Ice
Whether you're navigating the tricky winter roads in Rochester or need to get around Pittsburgh when the weather turns cold, you may need a truck.
With larger wheels, impressive grip and a heavy body that won't slip and slide easily, an all-wheel or four-wheel drive pickup truck can get you through the colder months with ease.
Why Is a Pickup Truck Good for Snowy Conditions?
Four-wheel and all-wheel drive pickups have no problem getting through the snow.
These workhorses carry more weight in the back, which means there's less chance of any rear ends sliding out in icy conditions. Here are just a few reasons why a pickup may be the best truck for snow:
Higher road clearance to get through snow easier

Typically longer vehicles that spread their weight on icy roads to improve grip

Larger wheels increase surface area and stability
All-Wheel Drive
If you want to make sure you're safe out on the road in your truck, opt for all-wheel drive.
This means power is shared across all the wheels, giving the pickup equal force and the ability to move with ease on ice and snow.
Evenly-Distributed Weight
A pickup that has too much weight either at the front or rear is at risk of sliding while driving around corners or if the brakes need to be applied quickly.
Evenly distributed weight is essential to avoid this, so avoid overloading the cab or cargo area.
Snow Tires
Snow tires are not a legal requirement, but they are highly recommended and are an excellent addition to any pickup.
Snow tires have a wider tread which gives your vehicle extra grip, reducing the chances of slips and skids in icy conditions and in heavy snow.
Best Trucks for Ice and Snow
We've rounded up some of the best trucks for snow and ice. From classic Jeeps to stylish Chevrolets, there's something for every need and taste.
2018 Ram 1500

With a four-wheel drive and off-road control system, this is a truck that was made for hazardous conditions. The Ram is designed to appear tough on the outside but offers comfort within its interior.

Shop Ram
2019 Jeep Gladiator
This Herculean vehicle charges over snow and ice with ease with 4x4 systems available on the Sport and Overland models. The Overland Gladiator model is perhaps the best for winter weather with four-wheel and all-wheel drive available, plus heated seats and a heated steering wheel.
2020 Toyota Tundra
The Tundra model has been enjoyed since the late 90s with several facelifts since. Now this pickup truck is a dream for driving in the snow with a 10-inch ground clearance.
This means you can drive on snow covered roads without a worry.

Shop Toyota Tundra
2020 Honda Ridgeline
This pickup continues to enjoy regular upgrades, making it a sharp choice for those looking for safer driving in winter weather.
With all-wheel drive, you'll have no issues getting out of snowy roads and Variable Torque Management means you lock the rear of the vehicle to improve handling at low speeds.

Shop Honda Ridgeline
2021 Ford F-150
An old-timer in the world of pickups, the Ford F-150 has been around since the late '70s but has had numerous upgrades since.
Its four-wheel drive allows it to grip the road and high ground clearance means you won't get stuck in drifts or roads that haven't yet been plowed.

Shop Ford F-150
2020 Chevrolet Silverado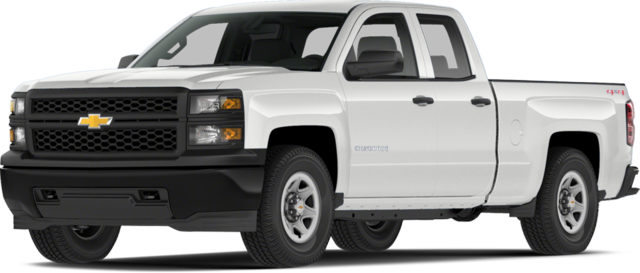 This boxy pickup is a fan favorite when driving in snowy conditions with four-wheel drive and Stability Control features.
The latest 2020 models come with a plow prep package. This means if you want to plow the snow you can do so with ease with a higher towing capacity that can tackle heavy snow too.

Shop Chevrolet Silverado
2018 GMC Sierra 1500 SLT

Like many other pickups on the list, this truck enjoys high ground clearance and a sturdy four-wheel drive to make tackling those snowy and icy roads a breeze.
This powerful truck also features a heated steering wheel for comfort and speed control, to keep you safer on icy roads.

Shop GMC Sierra
2018 Ford F-150 XLT
The Ford F-150 XLT is a solid, rugged vehicle for tackling snowy conditions.
This powerful model features heated front seats to keep you warm in frozen temperatures, all-terrain tires and an emergency communication system in case you get stranded.
2021 Ford Ranger Wildtrak
Designed to take heavy payloads and offering a comfortable four-wheel drive, this pickup is popular for those who have to survive the winter weather.
Rounded edges and a modest deck make this a car that's enjoyed by business owners and for general everyday use.

Shop Ford Ranger
2019 Toyota Tacoma
A popular model since the mid-90s, Toyota's Tacoma pickup was made for winter. With four-wheel drive and traction control, those behind the steering wheel feel in control at all times and can even tackle heavy snow with the truck's high ground clearance.

Shop Toyota Tacoma
Tips for Driving In Snow And Ice
No matter how great your pickup truck, there are still some things that you can do to make driving in snow and ice as safe as possible. Here are just a few tips to consider:
Keep Your Speed Down
When dealing with hazardous driving conditions, try to keep your speed at a safe level. Speeds of up to 30 mph are best, even on highways.
Use The Correct Tires
Again, we can't recommend installing winter tires enough. Winter tires are softer, which means they roll over snow and ice with ease and their wider tread allows water to quickly travel through to reduce drag.
Brake Early
Snow and ice can cause skidding, so sharp braking can be particularly hazardous even when behind the wheel of a large pickup truck. Plan to brake early to give plenty of time to come to a safe stop.
Buy A Pickup Truck From EchoPark
Ready to hit the road in snow and ice? Drive in style, safety and comfort in those tough weather conditions.
Discover our range of pickup trucks and find what you need here at EchoPark. You'll find pickup trucks from top brands, purpose-built for freezing winters and hazardous roads.