Best Cars for Florida
Florida can be a beautiful place to drive – there are vibrant cities, stunning coastlines and miles of incredible natural beauty.
The best cars for Florida weather are those that are adaptable to all temperatures and road surface conditions. A popular phrase in Florida says that if you don't like the current weather, you only have to wait 15 minutes for it to change.
With weather-related road conditions causing approximately a fifth of all road traffic accidents, knowing how to drive safely in all weather is essential in a state where driving conditions change so frequently.
If you're visiting or moving to the Sunshine State, you'll also need to know about driving laws in Florida.
What to Think About When Buying a Car in Florida
There are lots of elements to think about when picking a car that's well suited to Florida.
Heat
Despite the regular rain showers, Florida did not come by the nickname of Sunshine State by accident. Temperatures can reach as high as 90 degrees in the summer months, making air conditioning a vital addition to any vehicle.
Convertibles can be a fun option to enjoy the heat, but remember to wear powerful sunscreen to protect yourself from a painful sunburn.
Navigation
There are also many toll roads in Florida that can be expensive for an unwary driver.
A car with a good satellite navigation system can not only help drivers make sense of the interstate, it can also help save hundreds of dollars in unnecessary tolls when planning the best route.
Fuel Economy
Large parts of Florida are accessible only by road, not public transportation, so drivers can expect lots of car journeys. Great fuel economy is an important factor to consider when choosing a car.
Efficient fuel economy helps keep the cost of driving down, just as much as avoiding toll roads.
Outdoor Activities
Selecting a vehicle that can handle a little off-roading makes kayaking trips, fishing trips or other outdoor pursuits more accessible.
A good Florida vehicle will be able to handle a little rough terrain, some loose sand at the beach and a lengthy stretch of highway equally well.
8 Best Cars for Florida
This list explores some of the best cars on the market for driving in Florida, focusing on the elements outlined above.
The models cover a wide range of vehicle types, like roomy family cars, stylish convertibles and SUVs suited to rural adventures.
Mustang GT Premium
The Ford Mustang GT Premium is a stylish convertible that could have been designed specifically for driving in Florida. Hitting the open road with the top down, drivers can soak up the sunshine and with the top up, there's powerful air conditioning to cool them down.
The Mustang GT Premium is a popular choice for lovers of sporty vehicles at an affordable price point, with a wide range of features to facilitate high-performance driving in any conditions.
Mustang EcoBoost Premium
The Mustang EcoBoost Premium is a stylish ride. This model features great handling in all weather conditions.
Air conditioning, a radio data system and smart device connectivity make it easy to navigate the Florida roads while taking in the glorious sun.

Shop Ford Mustang
Toyota 4Runner TRD Off Road
The Toyota 4Runner TRD Off-Road is a five-seater SUV with adaptive cruise control, air conditioning and power steering, making it ideal for driving long, hot highways.
The 4Runner has notable ground clearance and soft suspension for traversing any landscape with ease.

Shop Toyota 4Runner
Chevrolet Trax LS
The Chevrolet Trax LS is a classic SUV, with space for up to five adults and a split folding rear seat to increase cargo room.
The Trax gets around 31 mpg on the highways and 26 mpg for city driving, with independent front wheel suspension for a smooth ride on all surfaces.
Air conditioning comes as standard and the vehicle features an on-board emergency communication system and automatic cruise control.

Shop Chevrolet Trax
Subaru Outback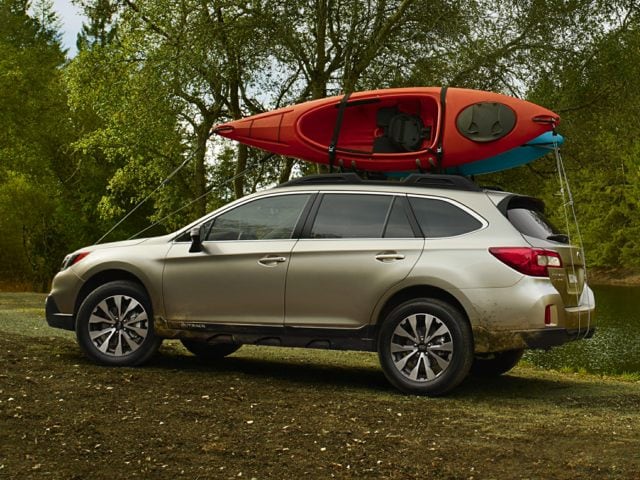 All-wheel drive, automatic temperature control and front dual zone A/C make the Outback one of the best cars for Florida weather.
Drivers benefit from power steering and four wheel independent suspension, while passengers and drivers can enjoy smart device integration and Bluetooth wireless connectivity.

Shop Subaru Outback
Jeep Cherokee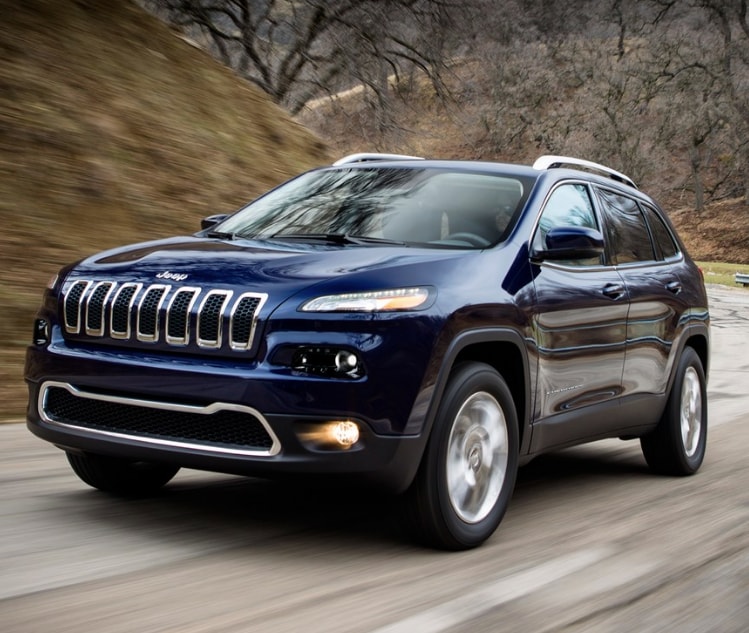 The Jeep Cherokee series is in a class of its own, starting at an affordable price point, yet offering a wide range of features and trim levels for both off-road and highway driving that work well in Florida.
The Jeep Cherokee offers great fuel economy for this class of vehicle, with parking sensors and cameras and automatic climate control as standard.

Shop Jeep Cherokee
Ram 1500 Big Horn
Fans of pickup trucks in Florida will love getting behind the wheel of the Ram 1500 Big Horn, which offers air conditioning, power steering and push button start as standard.
The Big Horn is a smooth ride with multiple innovative features that place it at the top of the class for pickups. Built-in cargo-bed bins and air suspension make this an excellent choice for people who love outdoor activities.

Shop Ram
Ford F-150 XL
Ideal for outdoor pursuits, this pickup has plenty of on-board cargo space, speed-sensing power steering and full air conditioning.
Soft suspension makes the F-150 XL a great ride across almost any terrain and in all weather.

Shop Ford F-150
Honda Civic LX
The Honda Civic LX is a compact car that is fun to drive, available in both hatchback and sedan styles depending on cargo space requirements. The Civic offers a reasonable amount of power for a smaller car, with up to 180 horsepower with a turbo-charged 1.5-liter engine.
Automatic temperature control and speed-sensing steering make the Civic LX a great choice for driving in Florida weather, combined with an excellent fuel efficiency of around 40 mpg on the highway.

Shop Honda Civic
Tips For Driving In Florida
Seatbelts and Child Seats
Florida driving laws expressly require all passengers to wear seatbelts when the vehicle is in motion.
This includes mandatory child restraints for passengers under 16 years old and approved car safety seats for young children up to the age of four.
Headlights and Wipers
You'll need to use your headlights while driving at any time between sunset and sunrise. It is illegal to leave headlights off in any driving conditions that require the windshield wipers to be on. If the wipers are on, the headlights must also be on.
Turning and Passing
Florida laws stipulate driving on the right side of the road and passing on the left. On three-lane highways, the left lane is for passing and the right lane is for driving at lower speeds.
Roundabouts run counter-clockwise and most do not require drivers to stop, keeping traffic moving continuously.
Speed Limits
The Florida speed limit is up to 70 mph on interstates, 65 mph on four-lane highways located outside of urban areas and 60 mph on all other state highways. Fines for breaking the speed limit increase according to how far over the limit drivers have gone.
Buy a Car in Florida with EchoPark
You can find the perfect car for driving in Florida at EchoPark in Tampa Bay. Explore our range of used cars, SUVs and pickup trucks to find the ideal transportation for the Sunshine State.