The Best SUVs for Snow and Ice
Navigating icy roads and snow-filled driveways can be a challenge for any driver. With high winds and low visibility, you need a vehicle that is able to cope with these temperamental conditions. Fortunately, an SUV is built for just that.
Here at EchoPark, we have an impressive range of used SUVs that offer comfort and stability no matter the weather. Plus, with locations in some of the country's snowiest states, including Colorado and New York, we can help you prepare for those freezing cold winters.
Why are SUVs Best for Tackling Snow and Ice?
Whether you're driving through your snow-covered neighborhood or venturing up a mountain for ski season, it's important you have a vehicle that can deal with wintry conditions.
Below, you'll find some of the stand-out features that make an SUV the ultimate vehicle for snow and ice:
Four-Wheel Drive
SUVs with 4WD send power to all four wheels, so you can navigate icy backroads and rugged mountain terrain. This makes it ideal for remote areas that experience high snowfall and for icy city driving.
If you only need to tackle snow and ice occasionally, most 4WD drive cars use part-time systems so you can revert to standard two-wheel drive in normal conditions.
All-Wheel Drive
A more modern and user-friendly version of 4WD, all-wheel drive (AWD) also sends power to all four wheels. However, instead of spreading the power out equally, it uses a more varied approach for smoother driving on both clear and icy roads.
Many AWD SUVs are automated, so they can detect when a wheel is slipping and transfer the power to the wheels that need the most traction.
Emergency Braking
Newer SUVs offer driver assist features for additional safety, including automatic emergency breaking. With AEB, the car is able to detect potential collisions and automatically activate the brakes to prevent or reduce the impact of a crash.
This is particularly useful on icy roads when your chances of skidding are higher. The emergency brake will come into effect or increase your own breaking force, reducing the risk of damage and injury.
Adaptive Headlights
Adaptive headlights are a great addition to your SUV as they react to any change in conditions automatically. This could include switching from high to low beam when there's traffic, adjusting the light direction to curves in the road or improving visibility during unexpected fog.
Heated Mirrors
Keeping your mirrors clear when driving through hazardous snow and sleet can be extremely difficult.
Many SUVS include heated mirrors, which will help melt away snow and ice to improve your visibility.
Snow Tires
When it comes to driving in the snow, durable tires are essential. Your SUV can be fitted with snow tires that have deeper grooves and larger surface areas to counter the colder temperatures and increase your traction on icy surfaces.
Top 10 SUVs for Snow and Ice
With their sturdy design and advanced safety elements, SUVs are easily one of the best vehicles for driving through snow, sleet and ice. Here's our top 10 winter SUVs:

The Jeep Grand Cherokee was built for off-road driving, with its four-wheel drive system, brake assistance and automatic headlights. The latest models offer a heated steering wheel and seats to keep your body temperature up on long drives, as well as heated mirrors for improved visibility.
The Grand Cherokee is also ideal for ski season, with a 7,200-pound towing capacity that ensures you can bring your trailer or snowmobile on the road with you.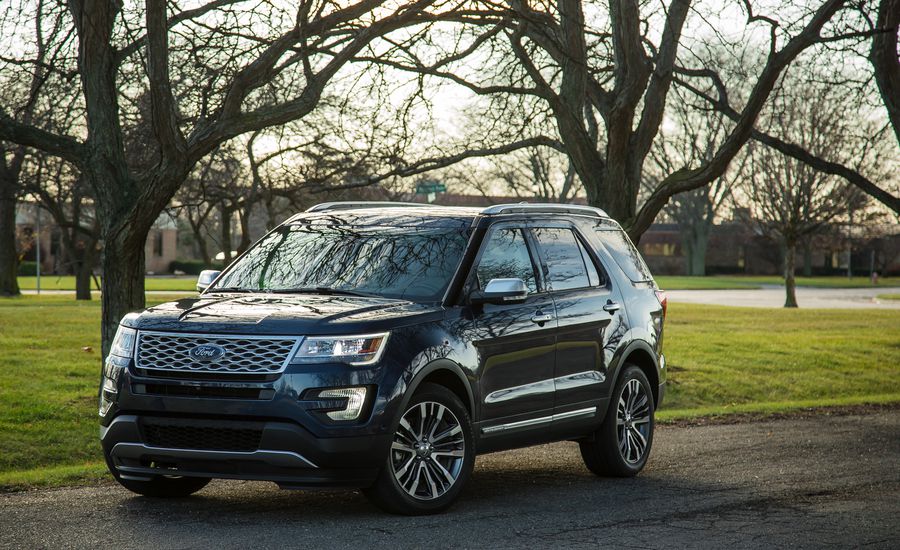 With its seven-seater capacity and seven driving modes, the Ford Explorer is a year-round family car that can handle any weather condition.
The flexible Terrain Management System ensures you have the right amount of power and grip for every situation, including deep snow.
Use the remote start to get the car warmed up before you venture out, then keep cozy with two rows of heated seats and a heated steering wheel.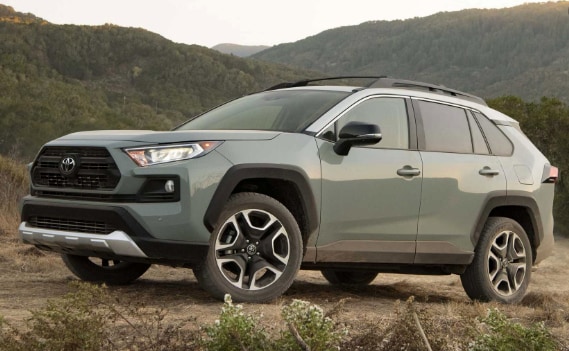 Whether you're sticking to the city streets or embarking on an off-road adventure, the Toyota RAV4 can handle the colder conditions.
Fully automatic high-beam headlights ensure you have decent visibility, even during heavy snowfall, while lane departure alerts and blind spot monitoring make sure you stay safe on the roads.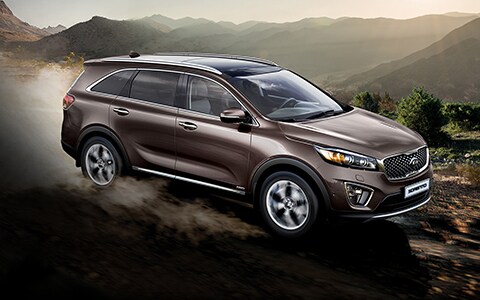 Make the most of heated front seats and automatic temperature control in your Kia Sorento – one of our most affordable SUVs. This family-friendly vehicle is well-equipped for both snow and ice, with traction control and the choice of all-wheel or four-wheel drive.
The car also comes fully fitted with a range of safety features, including emergency brake assist, dual front and side impact airbags, and electronic stability for reduced skidding.
Land Rover Range Rover
For a touch of luxury in the winter weather, the Range Rover is hard to beat. A sleek yet sturdy exterior goes hand-in-hand with the stylish leather interiors. Test out the car's impressive Terrain Response system, with multiple settings that automatically assess the gradient, terrain and pressure (pressure of what?) for additional traction on icy surfaces.
If you're heading into the mountains, you can also store your skis and snowboards in the spacious cargo area, while you warm up in the heated front seats.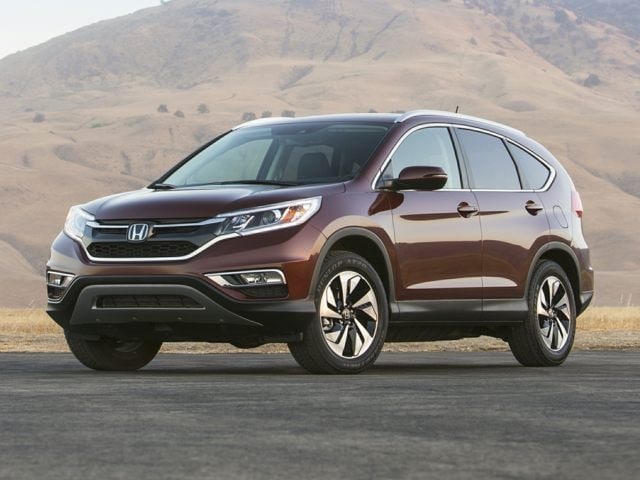 Both affordable and efficient, the Honda CR-V is winter-ready with heated mirrors for improved visibility and traction control for navigating the icy roads.
The bonus safety features offer extra security when tackling the snow, including lane keeping assistance, automatic high-beam headlights and a collision mitigation braking system.
Kia Telluride
Named after the iconic mountain town in Colorado, the Kia Telluride is made for scenic drives through the snow and sleet with an all-wheel drive system and high ground clearance.
It has plenty of safety features that make it ideal for the tougher weather conditions, from automatic emergency braking to blind spot monitor technology.
So, while it might not be your best choice of SUV for driving across rugged terrain, it can definitely handle a flurry of snow.
One of the best winter SUVs on the market, the Acura RDX is a stylish and spacious vehicle for the whole family to enjoy. Heated seats ensure you stay warm despite the below zero temperatures, while a power moonroof draws natural light into the car.
Choose an Acura RDX with all-wheel drive and technology parking to ensure you feel safe and confident on the winter roads.
For extra grip and stability on the slippery roads, upgrade your classic Honda CR-V to all-wheel drive.
Not only can you still benefit from the CR-V's safety features, but you can also enjoy the reduced risk of slipping by sending engine power to all four wheels, rather than just the front two.
The Mazda CX-9 Touring SUV is another mid-size SUV that can handle the harsh weather. With more than eight inches of ground clearance, brake support and optional all-wheel drive, it is well-equipped for tackling the rough terrain.
Make the most of distance pacing control and lane assistance when cruising along the highway, as you settle into the lush leather interiors.
Buy an SUV From EchoPark
Now you know what you're looking for, it's time to find the car that suits your budget and needs. Check out our full selection of used SUVs today.